Have an epic adventure at The Academy's Backyard Adventures!

To celebrate the recent launch of the The Academy of Natural Sciences of Drexel University's new exhibit, Backyard Adventures, we are partnering with this amazing institution to offer one of our reader's four tickets to visit. The tickets include admission to Backyard Adventures as well as the Academy. There are so many activities, events, and adventures your family will love this summer so we wanted to highlight a few for you here!
3 Adventurous Reasons to
Explore The Academy of Natural Sciences
DinoMite Summer
Throughout the summer, the dinosaurs have taken over the Academy! Each day there is special programming that invites children to play and learn about these prehistoric creatures. Whether it is building dinosaurs out of Lego bricks, Make and Takes or story time with Marty the Moose, The Academy offers families non-stop adventure this summer with the DinoMite Summer.
Backyard Adventures
The new exhibit, Backyard Adventures, which is open until September 10, 2017, takes visitors on an adventure into the science that takes place every day in the backyard. Hop on a bee-bicycle and collect pollen in a virtual backyard, apply math concepts in golf, or play with a pavers puzzle. It will keep children engaged, active and learning through play.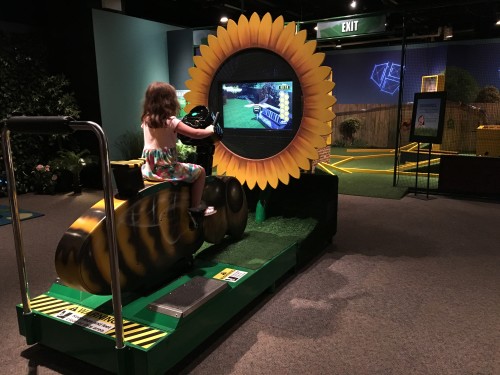 Exploration & Discovery
There is so much to explore and discover at The Academy. If you have fans of dinosaurs then visiting the skeletons and the Dino Dig is always a must do experience.  Plus, our favorite, The Time Machine, is back! The Time Machine is where children can insert themselves into history with dinosaurs using a green screen. For children who love nature, there are also the stunning dioramas to visit. For young children, Outside In is always an interactive space where they can explore science and meet some interesting characters. Lastly, don't forget to see the splendor of the butterflies!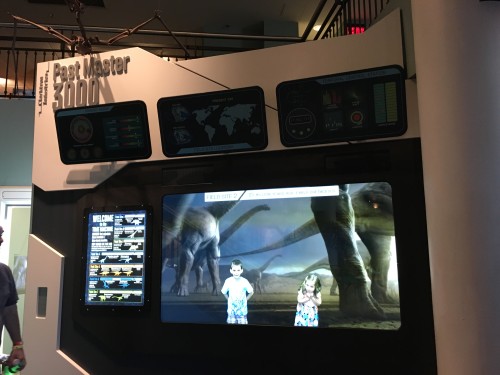 The Academy of Natural Sciences is located at 1900 Benjamin Franklin Parkway, Philadelphia, PA. It is open Monday-Friday from 10am-4:30pm and on weekends and holidays from 10am-5pm. Admission is $17.95 for ages 13 and up and $13.95 for children ages 3-12. Kids under 3 are FREE! For more information, please visit the Academy's website.
This giveaway has ended. Please visit our website for other brain boosting giveaways!
If you like this post, you might like: