There needs to be more empathy and kindness in the world. We all acknowledge this statement especially when we think about the world that is being created for our children. Words have a powerful impact that can often times be overlooked as the pace of modern culture intensifies. As parents, we want our children to be the light in this world which can begin with small steps.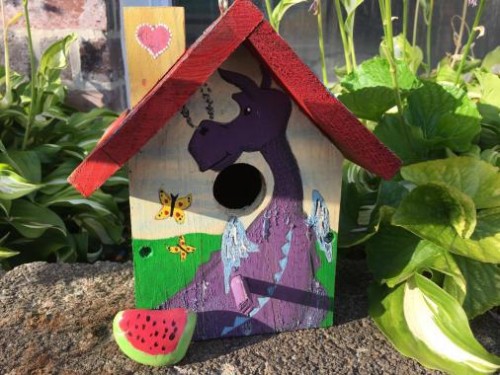 While in my household we are consistently identifying positive behaviors that reflect our family values, we have been looking for activities that reinforce empathy and kindness. One of our favorite companies, Creativity for Kids, recently released the Hide & Seek Rock Painting Kit which encourages children to express their artistic skills and bring sunshine to other people's lives unexpectedly.
The concept is simple: paint rocks with positive messages and images then hide them in a location where they will be found by someone else. The kits contain all the supplies needed such as paint, brushes, transfers, stickers and, yes, good rocks for painting. You can post photos of these rocks on social media using the #creativityforkids hashtag which helps you track if your rock is found. Included in the set are stickers that you put on the rocks so the individual who finds your painted creation can look up online and thus keep spreading the positivity.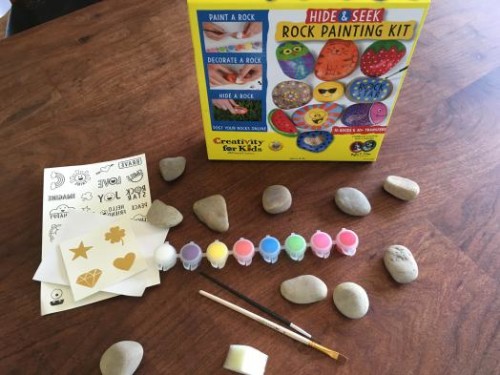 Although the set is designed for children six and older, my daughter loved getting involved in this project. After painting one coat of white on the rocks, we looked at them to see if we could identify what to paint on them. Each of us painted a few rocks and placed the sticker on the back so that whomever finds our rocks can track it. We began listing our upcoming trips so that we could place the rocks in interesting places; Manhattan, Turtle Back Zoo and our library were a few destinations. Admittedly, at first my children didn't want to release their rocks but after the first one it became fun. They began to see how their creations could brighten someone's day and we are now looking for more rocks to paint.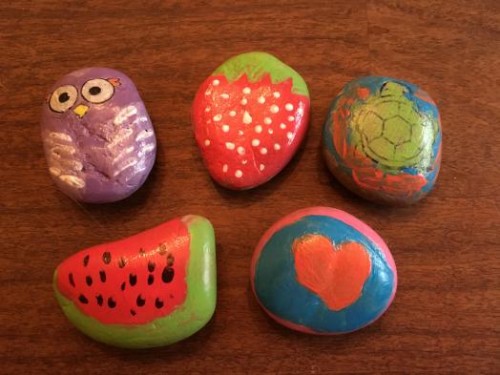 There are three hashtags that can be used #creativityforkids, #creativityrocks, and #spreadpositivity. Please look on Facebook, Instagram, or Twitter to be inspired to bring a smile to someone's face. The Hide & Seek Rock Painting Kit is available on Amazon (affiliate link) for less than $25 and includes all the supplies needed to participate in this project.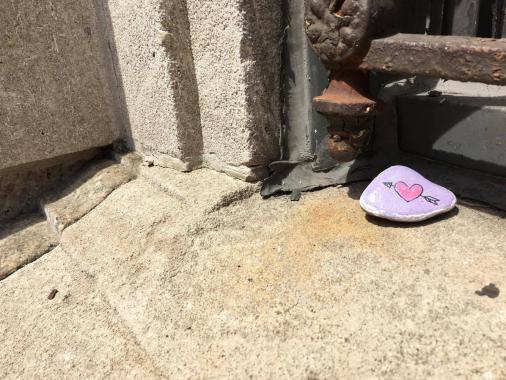 You may also enjoy: