As my boys get older, I find that they need to be more entertained especially during the summer. To help engage them I decided to develop themed days based on topics they really enjoy. I found that my boys really enjoyed having themed days and/or weeks. They loved helping me plan the activities and creating some of their own. In fact, even after summer ended, they continued to ask for various themed days and would even put them together themselves.
One really fun themed day we did over the summer (as well as for a birthday party) was Superhero Day. My boys love superheroes and since we have so many superhero toys and costumes, I knew it would be fun and easy to put together. In this article, I will share with you some exciting superhero themed adventures your kids will love. To start, get together all the superhero toys and products you have. This will help make the planning process much easier. This is also a task the kids can help with which will get them excited for the themed day!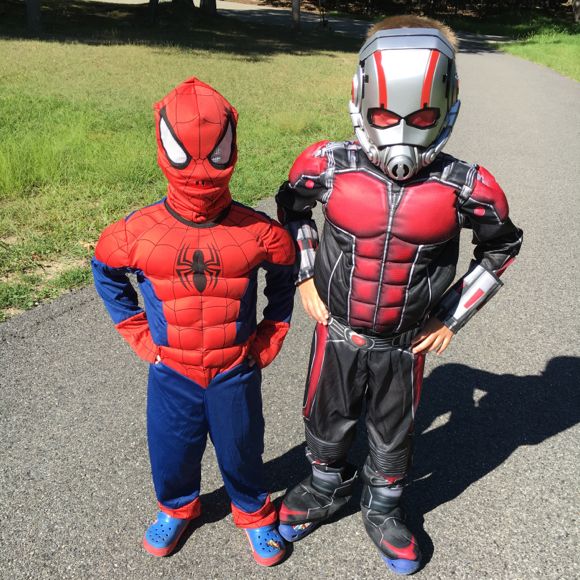 Mommy University Presents
Create Your Own Superhero Day
Make Your Own Superhero Gear
Although it is fun to buy your kids capes, shields, hammers and other superhero gear, it can be even more fun to make it yourself. My boys are BIG Avengers fans so that was our focus during our Superhero Day. We decided to make Captain America's shield and Thor's hammer. Each was easy to make and we used items we already had in the house.
Captain America's Shield: To make the shield, we used the cardboard circle that comes with frozen pizza. You can also cut out a circle from a delivery pizza box. My son then painted it the appropriate colors. It was that easy!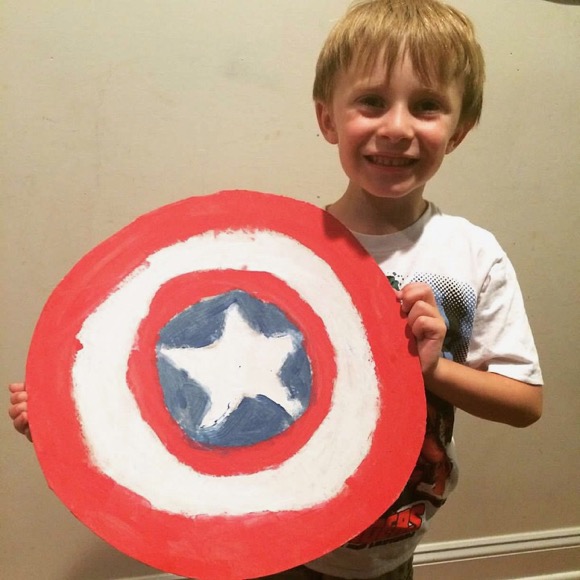 Thor's hammer: This craft was also easy to make. We used a paper towel roll, shoebox and tin foil. My son painted the paper towel roll brown then my husband cut a hole in the shoebox to insert the roll. We then covered the box in tin foil. Easy right?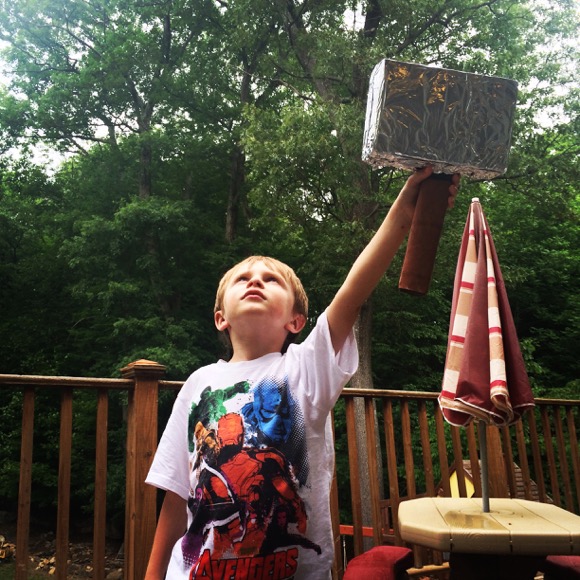 Dress Up
The most fun way to spend Superhero Day is to BE a superhero. My boys have so many costumes that they had a blast changing in and out of them and being different characters. From Iron Man to Spiderman to Captain America to the Hulk, my kids loved dressing up and engaging in pretend play which is a great way to enhance language and creative thinking skills. Make it even more exciting by inviting friends over to play too! You can also do a superhero mash-up by combining different costumes to make the ultimate superhero!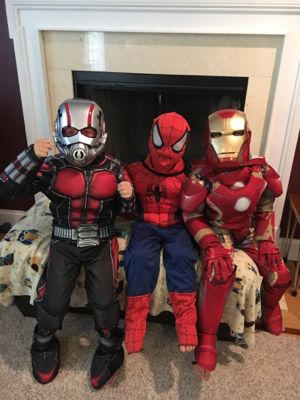 Game Time
My boys love playing superhero games. Whether it is one they made up or a board game, they love games where they pretend to have super powers and save the day. They especially love I Can Do That! from Wonder Forge. Another fun game is Superhero Training Day. Turn your backyard into a superhero training ground by making fun and exciting obstacle courses and challenges kids need to complete. You can use what you have right in your own house like pool noodles, bikes or tricycles, slides, exercise balls and scooters!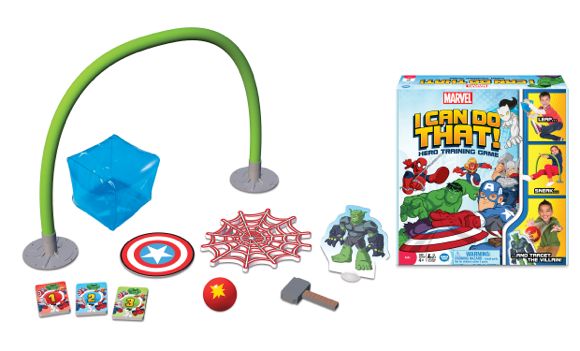 Meet a Real Superhero
It's fun to admire Captain America and Iron Man, but it's even better to meet a real superhero. Inspire kids by having them meet real people who engage in real heroics every day of their lives like firemen and policemen. There are several ways to honor real life superheroes like attending a parade, donating to your local volunteer fire station or writing a letter to a soldier. Another fun activity is to take a tour of a firehouse or police station. Through the Cub Scouts, my boys have had the opportunity to do both. Not only did they get to meet a real superhero but they also learned all about these heroic careers!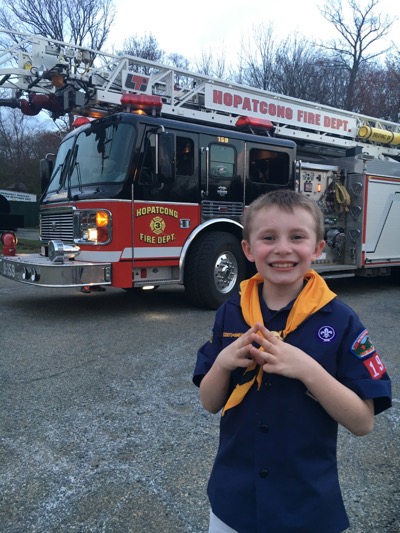 Make Your Own Cape
What's a superhero without his cape? A fun way to enjoy Superhero Day is to have your kids (and their friends) make their own capes. There are tons of options on Pinterest such as making them out of felt or a white t-shirt. Kids can get creative by making their own symbol, colors and name. Another fun activity is Colour-a-Cape from our friends at Great Pretenders. Kids can use their creativity and imagination to color their cape in their own unique way. When finished, they can engage in pretend play as they use their super power to save the world!
How will you enjoy your Superhero Day?
You may also enjoy: