Once you fall in love with Disney films, it is common to find yourself strolling into the Disney Store casually. Once a year? Once a month? Probably once a week. For those of us that don't live near the premier Disney destinations, visiting the store transports us to a magical place. No matter the weather, the time or the budget, walking in a Disney Store inspires us which is why the FREE Summer Play Days is perfect for your family.
Throughout the summer starting June 10, you can visit the Disney Store at 3 pm for the kids to participate in a fun activity. At the end of each Summer Play Day, children will receive a badge! Each week the badge changes from Lightening McQueen to Pascal to Storm Troopers, there is a badge that will excite the Disney fan in your home.
June 10-13: Lightening McQueen
June 10: Mater (Disney Card Holders Exclusive)
June 14-20: Cruz Ramirez
June 21-27: Pascal
June 28-July 4: Storm Trooper
July 5-11: Spiderman
July 12-18: Jackson Storm
July 19-25: Olaf
July 26-August 1: BB-8
August 2-8: Iron Man
August 9-16: Stitch
If your children collect all ten badges and they can then collect a special Mickey Mouse badge! The special edition badge can be picked up from August 9-20 while supplies last.
Minimum age to participate is three years old. Since space is limited it is recommended for you to arrive early, however you can only line up 30 minutes prior to the start of the event. We do recommend checking with the stores to ensure they are participating in the Summer Play Days.
Disney Store Locations in New Jersey:
Summer Play Days will keep kids engaged and learning while having fun with Disney!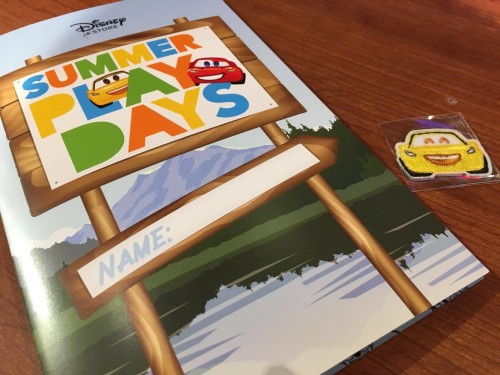 If you like this post, you might like: