At Wild West City, families get to step back in time and truly immerse themselves in American History. From live action shows to museums to strolling characters, guests learn what life was like in the Wild West over 100 years ago. Wild West City does not stop here though! Throughout the season, guests can also enjoy amazing special events that teach guests about other historical events and cultures.
One of our favorite events at Wild West City is the Civil War Encampment by the 27th Regiment of NJ Company F. Volunteers help reenact a real Civil War campsite that shows how soldiers lived during a time of war. They strive to spark an interest in learning about American history. Taking place twice this season, the Civil War Encampment is a must-see experience for all ages.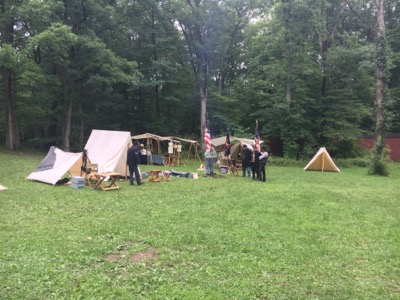 The encampment is set up on the open field near the Old Schoolhouse offering plenty of room to walk around and explore. Guests will find various tents full of information and artifacts as well as volunteers stationed throughout the camp. Kids will love touching old gear soldiers used to carry with them along with learning about their artillery. Guests will also explore tents that offer a look into how soldiers had to sleep and survive.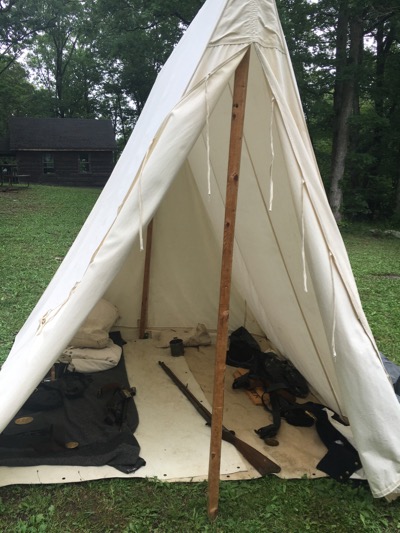 For those that don't know, the 27th Volunteer Regiment of NJ was an American Civil War regiment that served 9 months of service in the Union Army. It mustered into service in September 1862 and mustered out in July 1863. Volunteers were mainly from Sussex and Morris County, NJ. The regiment fought in the famous Battle of Fredericksburg. After serving their nine months, many soldiers went on to volunteer in other regiments.
What I love about this exhibit is that the volunteers are available to answer questions about the gear, sleeping quarters, war and anything else you may want to know. Each volunteer is extremely knowledgable about this time in history as well as very passionate about sharing these stories and facts. It is an amazing learning experience for all ages.
The Civil War Encampment allows guests to take a glimpse back in time. It sparks an interest in learning more about how our country was shaped and what we stand for. After seeing the plan for the Battle of Gettysburg, my kids wanted to learn all about this event. It was a great way to introduce them to this important time in our history.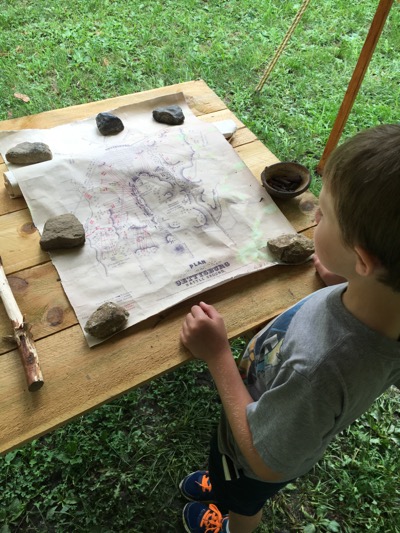 The Civil War Encampment is included with your admission to Wild West City. It is open all day so guests can come and go as they please throughout the day. We explored the site several times as we kept coming up with new questions to ask. We were also fascinated by the display of artifacts and wanted to make sure we didn't miss any of the details. The 27th Regiment of New Jersey Living History Group does a wonderful job helping children (and adults) explore history and become engaged in the learning process.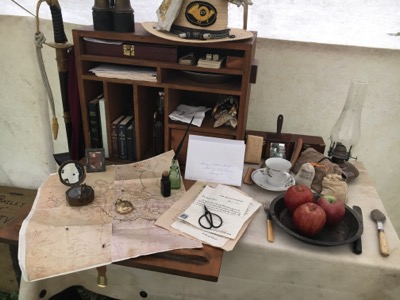 Wild West City is open every day through Labor Day. It is open for weekends Labor Day through Columbus Day. Special Events are included in the price of admission which is $24/adults, $20/children ages 2-11 and $18/senior citizens. Wild West City also accommodates school and camp groups as well as hosts birthday parties. To learn more please visit their website.
You may also enjoy: