Mommy University's Review of Turtle Back Zoo
Being born and raised in North Jersey, visiting Turtle Back Zoo is a rite of passage. Located in West Orange's South Mountain Recreation Area, it has always occupied a small space but it was our zoo. However, this tiny zoo is coming out of its shell and not only expanding its footprint but also enhancing the quality and diversity of offerings.
We frequently post photos of our trips to Turtle Back to social media, but would like to expand on key elements you should know when visiting. Each year there are new and improved exhibits, and the family programs they offer are phenomenal. It is difficult to highlight every cool feature or all of our recommendations so we are going to focus on general information.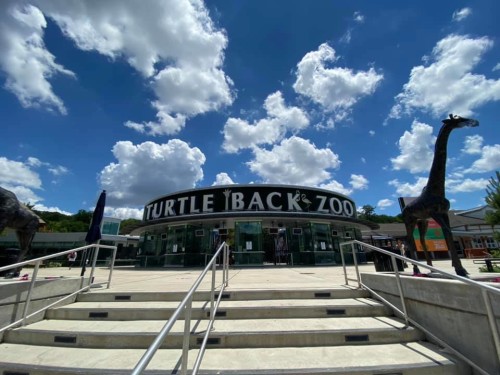 Mommy University Presents
The Turtle Back Zoo Guide
Enjoy the Diversity of Exhibits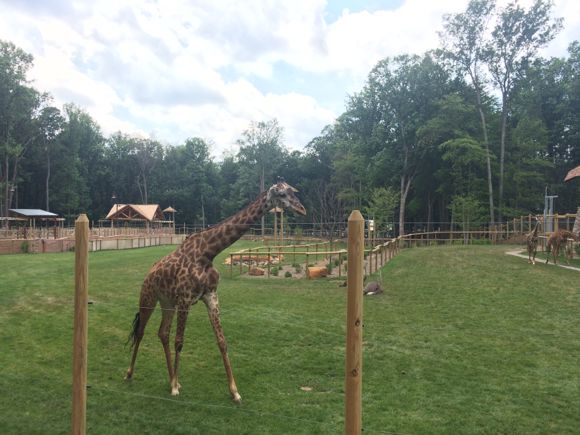 Turtle Back organizes its exhibits into geographical locations which include: The Great Plains, Amazing Asia and South American to name a few. Over the past few years, they have expanded to add Lions, Hyenas, and Flamingos. That doesn't mean that the Black Bears, Wolves and Prairie Dogs should be missed.
The Giraffes opened in Spring 2016 and accompanying these gentle giants are ostriches in their enclosure. When you enter the African Adventure, you will notice a long entrance as this space is expanding. In 2017, Turtle Back welcomed Lions and Hyenas.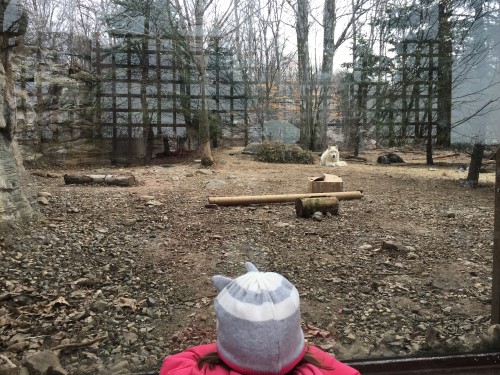 The Wolves are stunning and worth stopping to see! The Wolves can be shy during the busy season; however, once in a while we have overheard the howls of these regal creatures.
Interact with Animals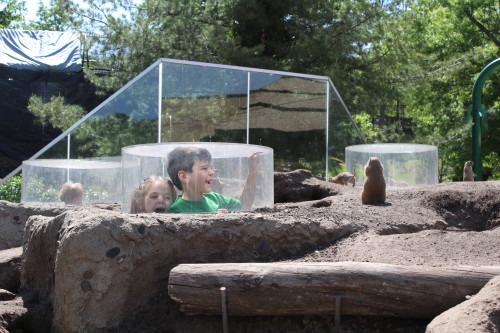 The Prairie Dog space is perfect for young children as they can run around and pop up their heads into their enclosure behind protective glass. This space was recently renovated but still offers kids the opportunity to run around and observe these creatures unique habits.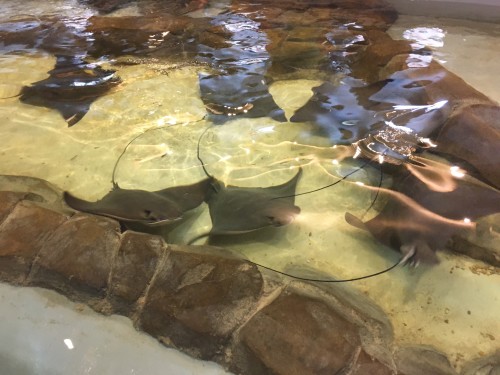 The Touch Tank next to the Sea Lion Sound is a favorite spot of ours as children can touch Sting Rays! For a small fee, you can also feed them which can appeal to children who love tactile feedback. It also a great indoor space when you need a break in the winter if it's cold or in the summer if it's too hot.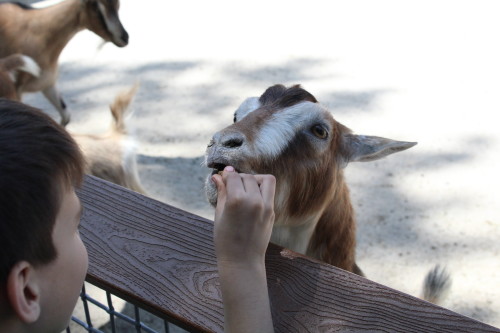 The Petting Zoo in the Essex Farm will be another fabulous stop where kids can feed goats and other animals.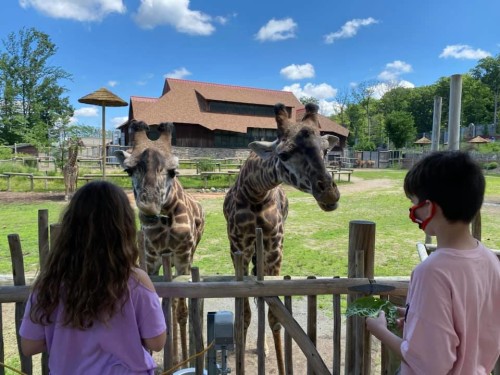 In the warmer months, you can ride on a horse, feed a bird, giraffe or a butterfly for a nominal cost.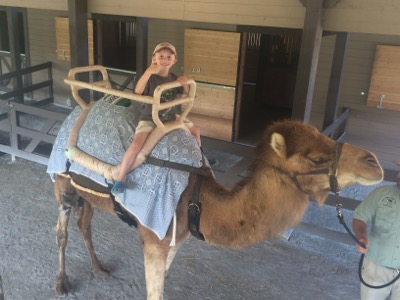 Some weekends you can even ride a camel! 

Embark on a Journey
The trains at Turtle Back have been in existence for decades! They take you on a quick journey where you can see parts of South Mountain. We love that it's free! It is recommended to go on the train early in the day as lines can be long later in the day.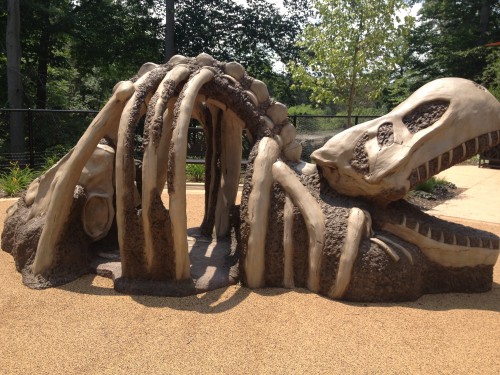 Several years ago, the Prehistoric Playground opened our children's imagination to play as they can slide down the back of a T. Rex.  he structures have the appearance of dinosaurs which is why it was added to our list of places to visit if your children love prehistoric creatures. Updated in 2017: The Prehistoric Playground now has canopies!
Your children may also love the animal themed carousel which is next to the Bison.
Learn Something New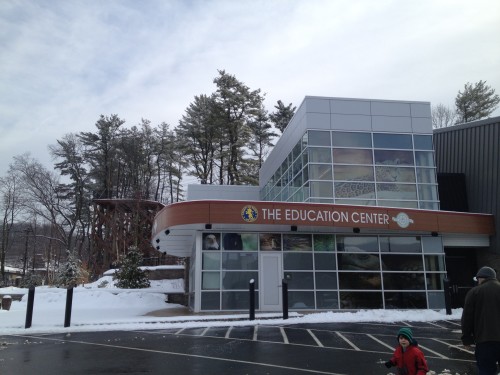 Turtle Back built an Education Center which is a wonderful space for formal lessons and classes. These offerings which can be a workshop, class or camp are not free but they do provide children the opportunity to learn about the importance of the environment as well as the ability to interact with animals.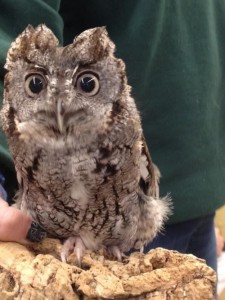 It is important to check the website on a regular basis as programs are offered throughout the calendar year. My kids have enjoyed the preschooler classes they have taken as they learned about bears and hibernation. They love the opportunity to observe animals in close proximity (like the owl above!).

Spend Quality Time as a Family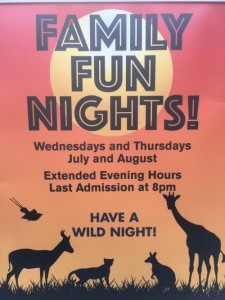 For each season there are quality programs that are perfect for families to explore the zoo. During summer there are free outdoor movies as well as Family Fun Nights which are low-cost to attend late hours at the zoo. Our favorite part is that these are also more quiet times to attend.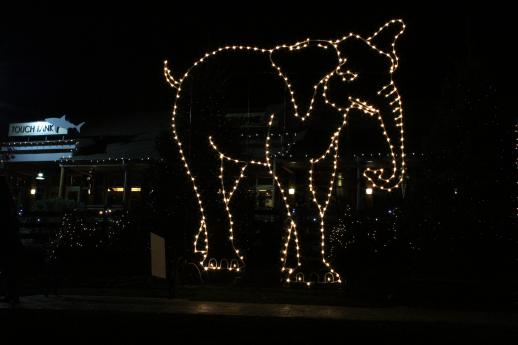 Right before the holidays, enjoy the Holiday Lights Spectacular! Thousands of lights scattered throughout the zoo which is not only fun to walk around but some animal exhibits are open to the public. As well, TBZ will have special theme nights such as Princess, Star Wars and Superheroes.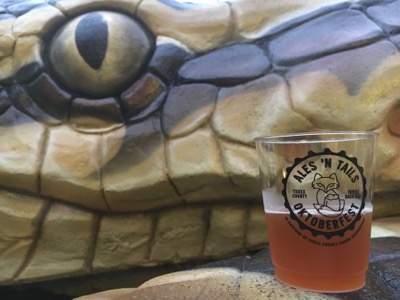 For the more mature crowd, you may want to visit during Brew At the Zoo in the spring or Ales 'N Tails in the fall!
New!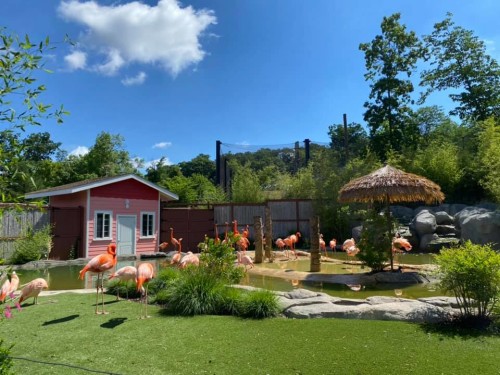 After the opening of the Prudential Sea Turtle Recovery Center in February 2017,  we knew there so many exciting exhibits on the horizon.  In addition to lions and hyenas, the most recent additions in were flamingos and the African Penguin exhibit.  The train station has an updated landscape filled with animal sculptures.  However, our recent favorite update is Nandi the Cheetah and their companion Bowie the dog.
Mommy University Suggestions
Flanking each entrance are multi-story parking decks which have always been free when we visit.
You can bring your own food into the zoo which helps reduce on costs when visiting; however, you cannot bring it to the new Savanna Café. The food at the Savanna Café has the usual fare of pizza, burgers and chips but it also has paninis and fresh fruit. We really enjoyed the Panini we bought. The café is closed during the winter season.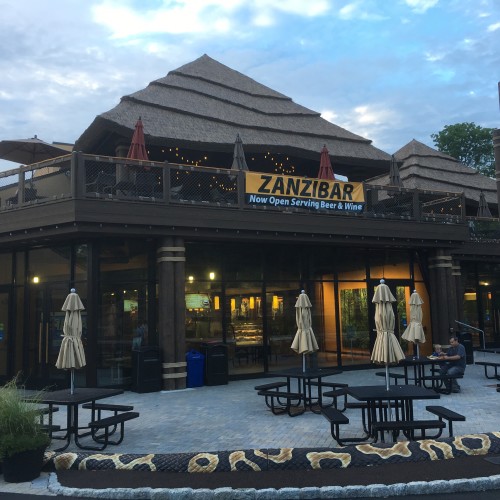 As well, TBZ sells these adorable containers in the shape of animals that holds lemonade. After you purchase, it is free to refill the lemonade.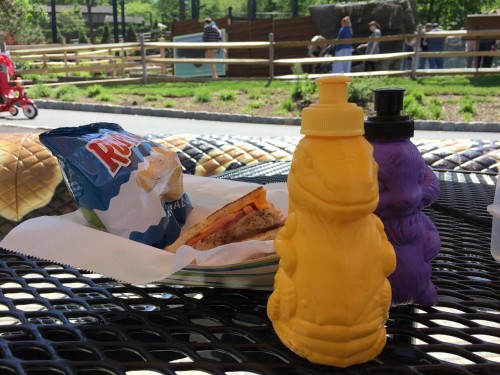 The zoo can be a full day adventure if you have young children. If you have older children, you may want to couple with another activity offered at the South Mountain Recreation Complex. The South Mountain Recreation Complex includes Richard J. Codey Arena, Safari-theme miniature golf, Essex County Treetop Adventure Course and one of the best playgrounds in New Jersey, the Regatta playground.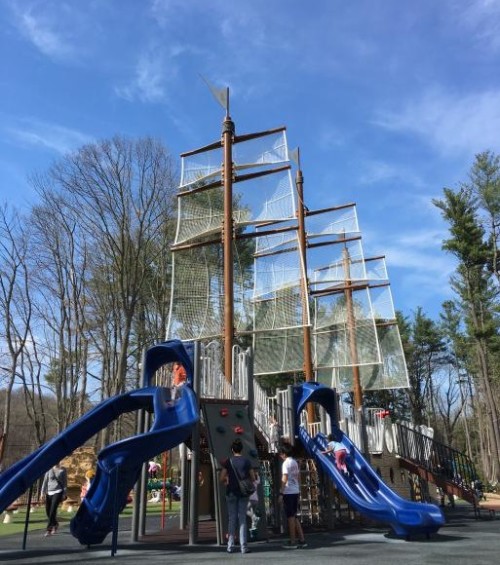 Visiting during the winter is a great way to explore the zoo. Depending on the weather or traffic, some features like the train and playground may not be open; however, you will be surprised by how many animals you will see. Giraffes may be off display, but wolves and bears will be out in the open.
There is so much to enjoy which is why we regularly visit this location. If you haven't been in a long time, we hope we have given you a few reasons to explore this amazing space in New Jersey!
If you like this post, you might like: