Family game night has become an important part of our week. We have designated Wednesday as family game night and my boys look forward to it every week. They get excited first thing in the morning as they pick out the games they want to play that night. As a Disney family, we have an extensive collection of Disney games. Even before partnering with Wonder Forge we have been huge fans of their brain boosting games. Wonder Forge offers games the entire family will love and can play together. It helps promote family bonding while also helping kids build important academic and developmental skills.
Our Wonder Forge Disney game collection recently grew by two more amazing games. We were first introduced to these games at Toy Fair 2017 in NYC. From the first moment I saw them, I knew my kids would love them. From the expression on their faces when they opened the box of games, I knew I was right. As Disney Junior fans, we were very happy that Wonder Forge has incorporated two new shows to their game collection: Elena of Avalor and Mickey and the Roadster Racers.
Elena of Avalor Flight of the Jaquins Game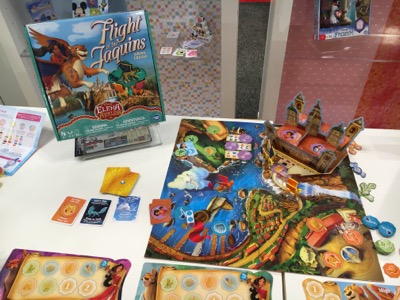 My son's favorite show on Disney Junior right now is Elena of Avalor so when he saw this game he could barely contain himself. He asked me for what felt like every five minutes for one week straight when we could play the game. Then after playing for our first time he continued to ask when he could play it again. This is definitely his new favorite game. He has even introduced the game to his friends and family. I love watching him make up his own rules for the game which adds to his creativity and imagination.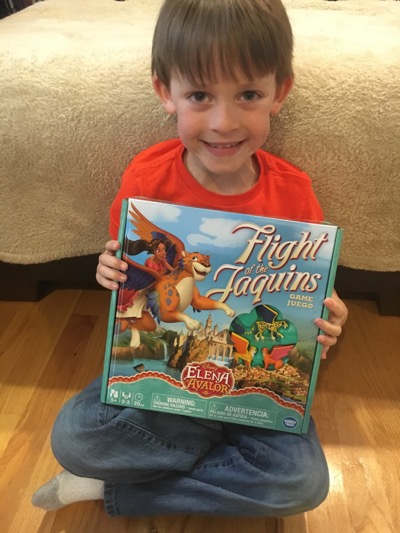 Elena of Avalor Game offers multiple layers of learning through play. The bright colors and beautiful artwork intrigue and engage players making kids excited to play and learn. This game offers three levels which allows even your youngest family member to play along. Each level increases in difficulty and involves greater thinking and reasoning skills.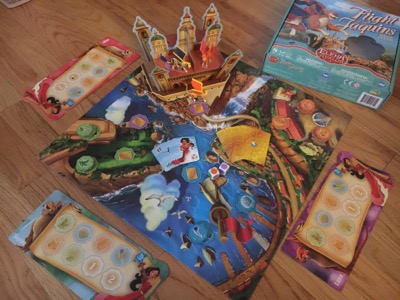 This game is also unique from other Wonder Forge games, and family games in general, as it is a bilingual game. It comes with two instructional manuals, one in English and one in Spanish, which allows more families to enjoy Disney family game night. In addition, the game cards are also provided in both English and Spanish. This is fun way to invite kids to learn Spanish or build upon the skills they already have.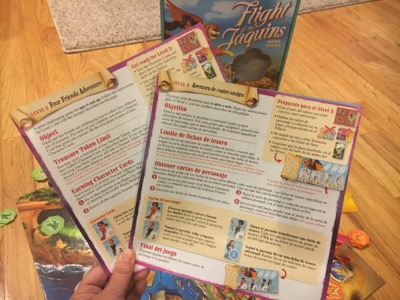 Since there are so many ways to play this game, it allows children to play over and over with different results each time. It also keeps them interested and wanting to play again. It has been a wonderful new addition to family game night. Elena of Avalor Flight of the Jaquins will be released in September 2017 making it the perfect game to add to your child's holiday wish list!
Mickey and the Roadster Racers Bump 'n' Race Action Game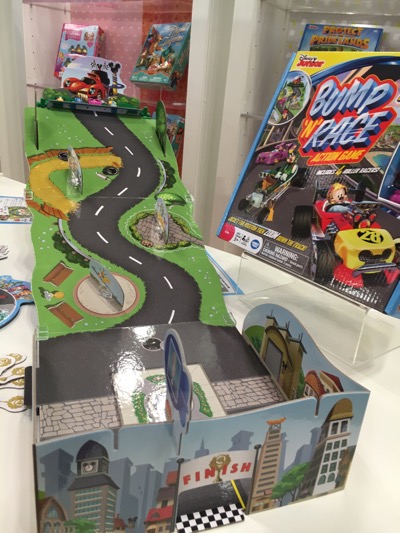 Another new show on Disney Junior is Mickey and the Roadster Racers which is on constantly in my house. It is a fun show that teaches kids about teamwork and problem-solving. The new Bump 'n' Race game from Wonder Forge does exactly the same thing. This fun, unique and interactive game can keep kids entertained for hours while encouraging critical thinking and reasoning.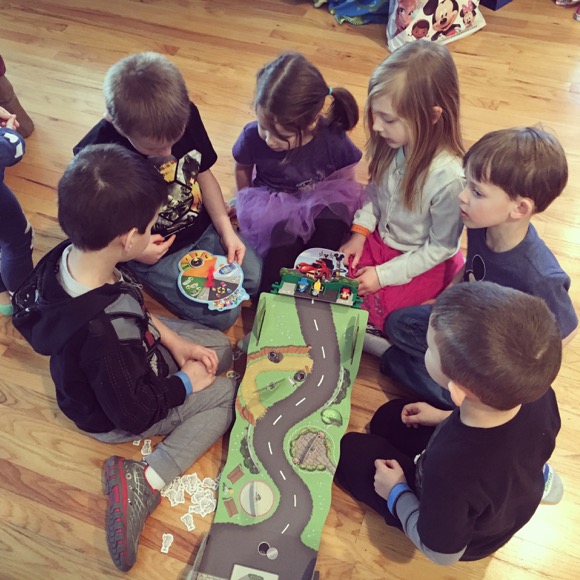 The goal of the game is to race your roadster down the path to earn trophies. There are obstacles in the way that can be adjusted by the players making it a game of strategy and critical thinking. This game also introduces kids to scientific and mathematical concepts without them even knowing it. This game can be played with 2-4 people; however, we found that creating teams is also a fun way to play! This enhances the need for teamwork and collaboration.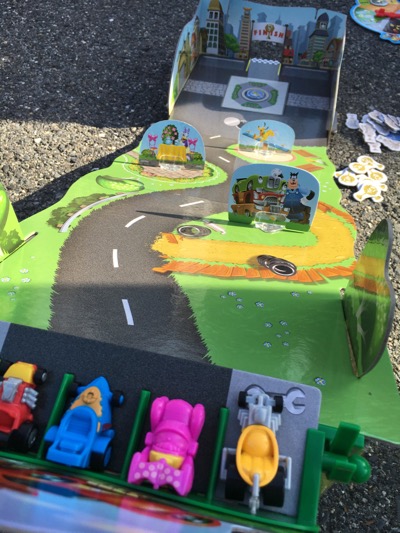 Mickey and the Roadster Racers Bump 'n' Race is a new favorite game in our house. Not only is it perfect for family game night, it is also wonderful for playdates and parties. It would also be a great addition to any preschool classroom game center. You can purchase this game using our Amazon affiliate link for under $30.
More Wonder Forge Disney Games
As partners with Wonder Forge, we received the games above to review, but we also have several games already in our Disney game collection. Within the Disney Junior Collection, you can also find games for Lion Guard, Miles from Tomorrowland and PJ Masks. Wonder Forge also makes fun games for Disney Movies such as Frozen and The Good Dinosaur. You can find these games and more on Amazon!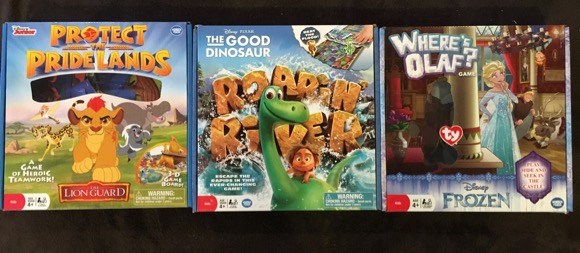 For more information on Wonder Forge games, please visit their website!
You may also enjoy: