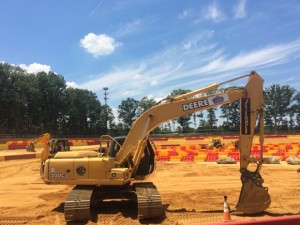 We are so unbelievably excited to partner with  Sambulance and Diggerland USA to bring you this amazing giveaway. One lucky winner will receive 4 tickets to the Dig, Dine and Drive event at Diggerland USA.
Diggerland USA is the only construction themed amusement park in the United States, and we are so proud to have this lucky gem in New Jersey. Spread over 14 acres, Diggerland is unique in the United States because children can ride and in some instances maneuver construction vehicles all on their own. If you have a child that loves big vehicles this is a perfect space for them (and some adults who are kids at heart)!
On June 9, 2017, Diggerland will be hosting the DIG, DINE and DRIVE event to help raise funds for Sambulance. Sambulance is a non-profit organization that was established to help protect children with special needs with educational and engaging programming to meet their needs. Since 2011, they have reached over 100,000 children! They bring safety education to children with special needs as they help prepare them for emergencies. Sambulance travels to schools, through the community and events to achieve their mission.
So, now that you know all about what organization you are supporting by attending the Dig, Dine and Drive event, do you want to know what the event includes? From 6pm-10pm, guests will have access to the over 23 attractions of Diggerland! As well, there will be a BBQ buffet, appetizers, a specialty stunt show and a bulldozer bonanza raffle. You can buy tickets, $30 each, for this wonderful event that supports a worthwhile cause here!
We are also offering the opportunity to win 4 tickets to Dig, Dine and Drive!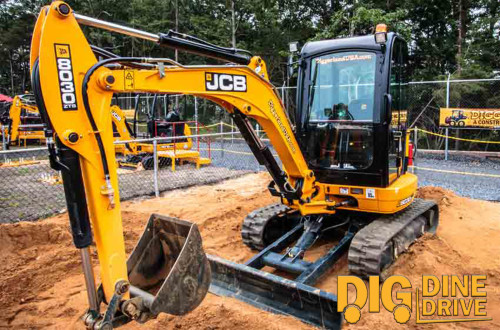 Here are the rules and conditions for this giveaway:
Participants MUST live in the United States.
The winner will be chosen by Rafflecopter.
The contest will run from May 15, 2017 through 12am on May 30, 2017.
The winner will be announced on May 30, 2017
The winner will receive 4 passes to visit Diggerland during the Dig, Dine and Drive event directly from Sambulance.
The winner must respond within 1 day or another winner will be chosen.
To enter, participants can earn entries by: visiting the Mommy University Facebook page (likes are appreciated but not required), following Mommy University on Twitter, sharing the contest with friends, sharing another Diggerland post, providing an email address and commenting on this blog post by answering the required question.
No purchase is necessary to win.
Your chances of winning are dependent on the number of entries received.
Enter here: a Rafflecopter giveaway

If you like this post, you might like: