Get outside and get active this summer with some exciting brain boosting toys!
Kids learn so much by exploring the outdoors and having fun in nature. They engage all their senses and learn life lessons they can't get from staying inside all day. Sure, a good book is great for learning, but being actively engaged in the learning experience helps kids truly grasp concepts in all subject areas.
At Mommy University, we love toys that offer opportunities for learning through play. This spring and summer, we are really excited about all the toys that offer learning experiences OUTDOORS! After reviewing toys we have played with ourselves, learning about toys at Toy Fair NY 2017 and researching brain boosting toys available at your local stores (and Amazon), we have come up with a list we are sure you and your children will love! (Amazon affiliate links are included to make your shopping experience easier.)
Outdoor Toy Guide 2017
Funrise Gazillion Bubbles Incredibubble Wand
One of our favorite outdoor activities is playing with bubbles. It helps enhance so many skills such as visual tracking, fine motor and scientific knowledge. The Incredibubble Wand from Gazillion Bubbles offers hours of sensory learning fun. The set comes with a large wand, tray and 16 oz. bottle of Giant Gazillion Bubble solution. This set is under $13 on Amazon.
ZURU's Micro Boats Shark Attack Challenge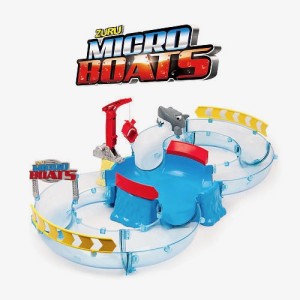 This water-activated playset is perfect to bring outside on a nice sunny day! The motorized speed boats race at 200+ mph scale speed in 4 different directions. The Shark Attack set comes with 6 feet of boat track, a working crane, a wave-making attack shark and one micro boat. There are 5 additional boats you can also purchase to add to the racing experience. The set is available on Amazon for under $35.
Air Hogs E-Chargers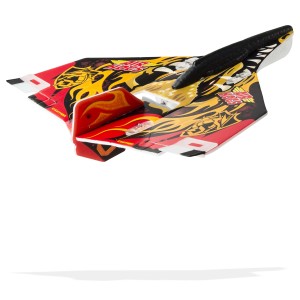 Air Hogs encourages children to soar! E-Chargers are compact planes that charge for 30 seconds and can fly up to 100 feet. This lightweight plane is perfect for traveling but ultimately if you have a young child who is fascinated by planes or things that fly, E-Chargers will inspire their imagination. Priced on Amazon for less than $10, the E-Chargers are an affordable introduction to aeronautics for young children as young as 5 years old.
Mindware Dig It Up! Dinosaur Discovery Kit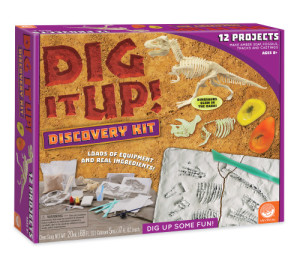 We love the science kits from Mindware, including the Dig It Up! series which includes this fascinating Discovery Kit.  Recently in our Easter Guide, we featured the Dino Egg kit which included 12 individually wrapped eggs that children can extract unique dinosaurs.  The Discovery Kit includes 12 different hands on projects that enhance a child's understanding of paleontology as well as science.  Recommended for children ages 8 and older, this set includes all the supplies needed.  Priced at $35 on Amazon, you can take science outside for fun learning opportunities.
ZURU's Bunch O Balloons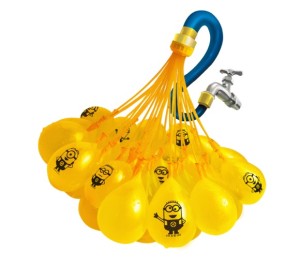 Did you know that Bunch O Balloons was chosen as the 2017 Active/Outdoor Toy of the Year by the Toy Industry Association? They have expanded this amazing product to include the Minions line. Allowing for endless water play outside, Bunch O Balloons allows you to fill and tie 100 balloons in less than one minute! The innovative and patented water-fill technology allows families and friends to have water balloon fun without the wait. This set comes with 3 packs and costs under $10 on Amazon.
Air Hogs Jet Rocket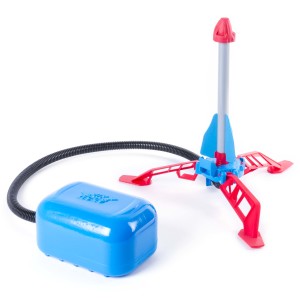 Young children are fascinated by cause and effect which is why the Air Hogs Jet Rocket will have your kids requesting to go outdoors.  Stamping on the pedal with their foot, they can propel the rocket up to 40 feet in the air.  This will be fun to introduce games who can get the rocket the highest and farthest.  Recommended for children ages five and older, this expands their engineering curiosity. Priced for less than $10 on Amazon it is built to be used repeatedly.
ZURU's Bunch O Balloons Filler/Soaker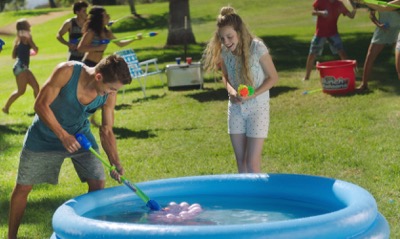 Enjoy even more Bunch O Balloons outdoor fun by using the new Filler/Soaker. Just attach the balloons to the front nozzle, submerge the filler in water and make hundreds of water balloons in minutes. The device can also be used as a water blaster as it can shoot water almost 30 feet! The set comes with the filler/soaker and 3 bunches. It is under $15 on Amazon.
Creativity for Kids Aquarium Terrarium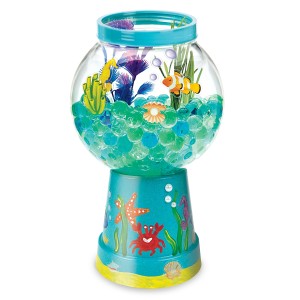 Even though children are exploring the outdoors, there are plenty of activities that incorporate the outdoors inside the house!  Visiting a garden, lake, or aquarium?  Your kids will enjoy putting together their own their own Aquarium Terrarium from Creativity for Kids.  On Amazon for $20 this project includes all the supplies needed.
Mindware Unbored Carnival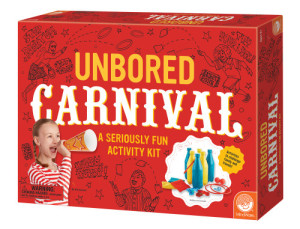 Have some friends coming over or maybe just planning a family barbeque?  Then check out Mindware's Unbored Carnival which offers not only family fun but hidden learning opportunities. As they sell tickets they are engaging in pretend play to outside working on gross motor skills as they play the games you would encounter at a carnival.  Priced on Amazon for less than $30 everyone from young children to adults can have a role in this activity set.
ZURU's X-Shot Bubble Ball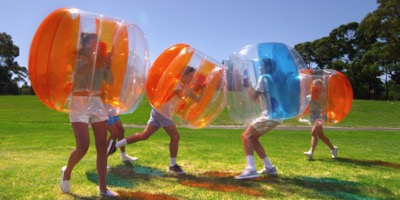 Run, smash, roll and crash with the new X-Shot Bubble Ball from Zuru. Take outdoor play to another level with this fun toy. It inflates up to 4 feet and can withstand a great deal of impact. What a fun way to enhance gross motor skills while engaging in friendly competition with friends and family. It is recommended for ages 8 and up and can be purchased at BJs.
Para'Kito

PARA'KITO are refillable bands and clips that use natural essential oils to keep mosquitoes from ruining a fun day or night outdoors. Just insert the pellet into the band or clip for 15 consecutive days of mosquito free adventure. The pellet releases a pleasant smell which helps mask human odors that normally attract mosquitoes. The DEET-free repellent works in all climate zones and is waterproof making it perfect to bring on tropical vacations. The band is also comfortable to wear and stays on well making it great for outdoor adventures like hiking, fishing and camping. The clip easily attaches to a backpack, belt loop, diaper bag and stroller making it very versatile and perfect for all family activities. PARA'KITO can be purchased on Amazon.
Creativity for Kids Plant a Pizza Garden
One of the best activities children can get involved with outdoors is gardening.  We have written about the benefits as well as how to encourage a love of gardening.  Creativity for Kids has launched a new kit called Plant a Pizza Garden which encourages children to maintain their own garden which can be used to season pizzas they make!  Priced on Amazon for $28, this is a great motivation for children to garden and to cook.
Faber Castell DO ART Outdoor Chalk Art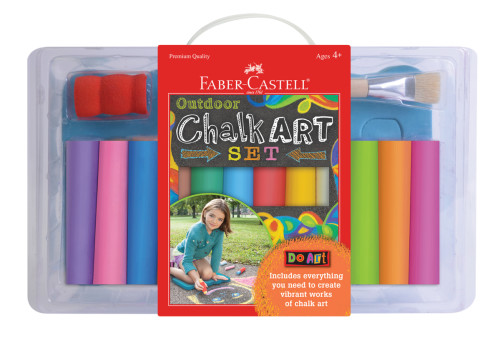 We have loved the Outdoor Chalk Set from Faber Castell which not only contains bright and bold colors that glide on concrete, but also two non-pinch chalk holders, blending foam, blending brush, and a kneeling cushion so that children remain comfortable as they unleash their creative side.  On Amazon we have found sets for $15 or less.
Little Kids Fubbles Bubbles Bucket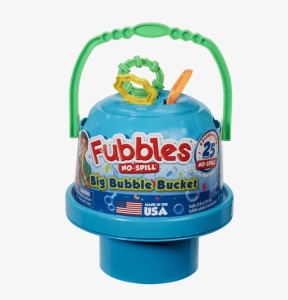 I have been a very big fan of Little Kids Inc. bubble buckets for a long time. Not only are they the perfect size for kids to carry, they also DON'T SPILL! You heard me correctly! If your little one drops it, throws it or dumps it over, none of the bubble solution comes out. The set comes with 3 wands perfect for playing with siblings and friends. This bucket can also be purchased with other designs such as PAW Patrol, Dora, Sponge Bob and Ninja Turtles
Crayola Washable Sidewalk Paint Sprayer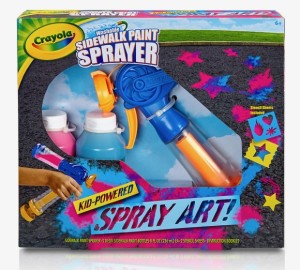 Crayola has released the amazing new Washable Sidewalk Paint Sprayer that will expand the artistic experience while encouraging your kids to get outside and get creative this spring and summer. Kids can feel like real spray artists as they make their own unique creations right on their own driveway or sidewalk. The set comes with one sprayer, 2 pre-filled refillable paint cartridges and 2 stencils. The paint is washable making for easy clean up too! The set is under $15 on Amazon and the Crayola website.
Insect Lore Butterfly Garden Gift Set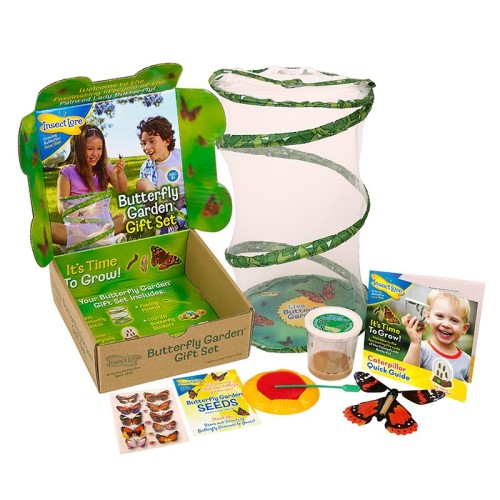 If you have a child curious about nature or science (or just butterflies), then Insect Lore has sets to watch the transformation of caterpillars to butterflies.  The sets include the mesh habitat, chrysalis station, pipette and feeding station, and manual.  After using the voucher to have the caterpillars sent to your home, your children can watch these little caterpillars.  As they consume the food they will go through metamorphosis and emerge from the chrysalis as Painted Lady Butterflies.  Also in the set is a a rubber band butterfly and stickers.  Priced on Amazon for $28, it is one of our favorite activities.
Crayola Ultimate Sidewalk Chalk Collection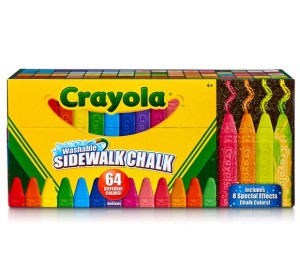 Every year I include sidewalk chalk in my kids' Easter Baskets. They are the perfect way to get the kids excited about going outside in the spring. I love this new 64 count Ultimate Washable Sidewalk Chalk set because it allows for hours of creative play. Kids can share the pack with their friends and siblings while encouraging a love of art and creativity. It comes with 56 regular colors along with special effects sticks (neon, tie dye, glitter and neon glitter). This set can be purchased on Amazon and the Crayola website.
Mindware Paint Your Own Stepping Stone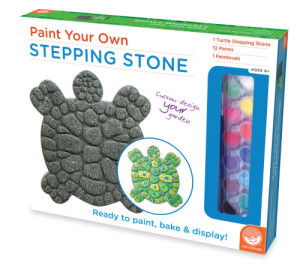 We love the idea behind of Paint Your Own Stepping Stone from Mindware for several reasons.  If you have a child excited about gardening this is a great reward for them to celebrate this interest.  Or you might have an artist in your family that loves to paint and you are looking for a little inspiration to get them outside.  It merges art, outdoors, gardening all together in a wonderful summer project.  This also can be a lovely gift for a grandparent who gardens. Priced less than $20 on Amazon is impressive and they also have a Paint Your Own Stepping Stone Butterfly!
Air Hogs Helix Race Drone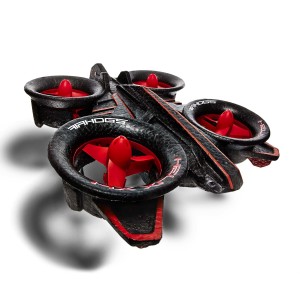 Each year, Air Hogs is innovating their drones to maximize the experience for children (and some parents that can't let go of the remote control). The Helix Race Drone is a high speed racing drone that comes in two levels: beginner and advanced. Children will love mastering their aerial skills or just racing each other. Priced on Amazon for less than $40, the Helix Race Drone makes drones exciting, accessible, and durable at an affordable cost.
Creativity for Kids Duct Tape Water Bottle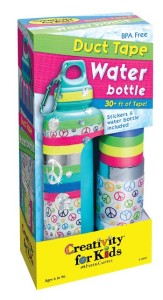 Drinking water in a reusable bottle is great for the environment and now encouraging children to be conscientious can also be fun when they decorate their own water bottle! Creativity for Kids has this easy and engaging project where kids can express their individual style and taste using duct tape. Priced less than $13 on Amazon this is a unique item your tween will enjoy.
If you like this post, you might like: