We are incredibly excited to partner with The Roxey Ballet to bring families with special needs the opportunity to win four tickets to a sensory friendly performance of Cinderella.
The intricate gracefulness of the ballet is an art form that young children have been attracted to for generations. Wearing pink slippers and tutus, they love to plie and twirl, and as parents we love to watch them. As a parent who treks her daughter to dance class once a week struggling to get to class on time with her all necessary accessories, it is an absolute joy that I can now bring my daughter to a ballet performance.
Born in 1995, The Roxey Ballet was established as the Hunterdon Youth Ballet. Their season runs from September to June including a Fall mainstage concert and a Holiday production of The Nutcracker as well as Spring and Winter productions. They are bringing their artistic talents to express the story of Cinderella to The College of New Jersey's Kendall Auditorium. In addition to their two performances on May 6th at 2 and 4 pm, they are adding an additional sensory friendly performance.
Sensory Friendly performances are wonderful opportunities to include families that have members who become overwhelmed with sensory input. At the sensory friendly Cinderella, the performance will take place with lower sound levels, removal of special effects and special lighting and the house lights will be on about 50%. Guests will be free to get up and move around and leave as needed. All staff, dancers, ushers and volunteers are trained for this performance and will be scattered throughout the theater. Located in the lobby, there will be quiet areas as well as activity areas.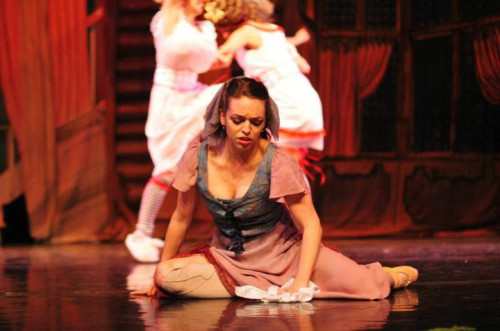 As Mark Roxey, Founding Director of Roxey Ballet has stated, "We are excited to create these types of access opportunities for people living with autism to participate in a way that makes dance more accessible and enjoyable to them." Sensory friendly performances are about enabling everyone to have access to art including the story of the courageous and kind Cinderella. Through the imaginative choreography of Mark Roxey and the musical score by Prokoriev, families can appreciate this classic fairy tale. The key elements of this fairy tale include the comic relief of the stepsisters, the handsome prince, and of course, the fairy dust that introduces magic to this story.
Since families are perfectly aware of the plot of Cinderella, children with special needs can easily prepare for the performance by reading the fairy tale. Roxey Ballet will host this sensory friendly performance increasing the access that families with special needs now have to the fine arts.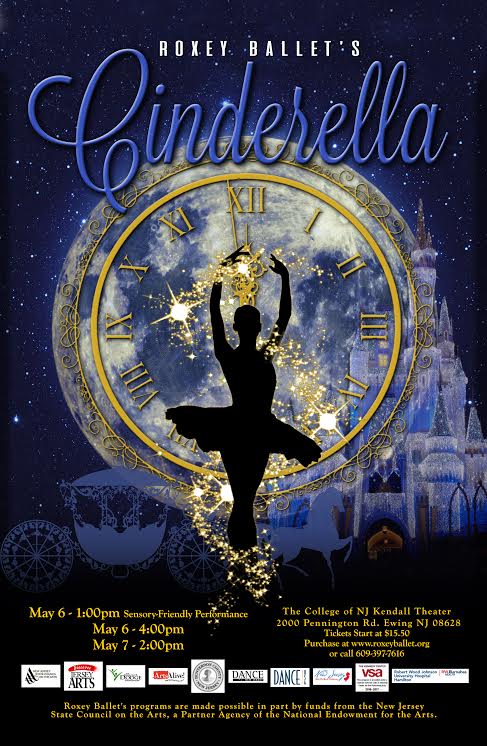 The sensory-friendly "Cinderella" will be held on May 6, 2017 at 1 PM at The College of New Jersey's Kendall Theater.  For more information and to purchase tickets, visit www.roxeyballet.org/cinderella.
Want to win your own tickets to the show? Here is how:
Here are the rules and conditions for this amazing giveaway:
Participants MUST live in the United States.
The winner will be chosen by Rafflecopter.
The contest will run from April 13, 2017 until 12am on April 27, 2017.
The winner will be announced on April 27, 2017.
The winners will have their name added to the guest list and receive four tickets to a sensory friendly performance of The Roxey Ballet's Cinderella.
The winners must respond within 1 day or another winner will be chosen.
To enter, participants can earn entries by: visiting the Mommy University Facebook page (likes are appreciated but not required), following Mommy University on Twitter, sharing the contest with friends and commenting on this blog post by answering the required question. One FREE entry can also be given when this option is chosen.
No purchase is necessary to win.
Your chances of winning are dependent on the number of entries received.
Enter Here: a Rafflecopter giveaway

TWITTER @roxeyballet
If you like this post, you might like: