Last year I was incredibly honored to be chosen by Disney Moms and Disney Parks to host a Disney Kids Preschool Playdate. It was a magical experience for my family and our guests. This year, Monica and I were both invited to apply for the program, and guess what? We were BOTH chosen! That's right, Mommy University is going to bring you double the Disney magic this year!
For those that follow MU, you know that Monica and I are very similar yet very different which makes our friendship and our blog that much more exciting and unique. Even though we were provided with many of the same goodies to use during our playdates, each event will be different and unique just like our personalities. Monica and I have spent a lot of time talking about and planning our playdates, and we cannot wait to show you what we have come up with!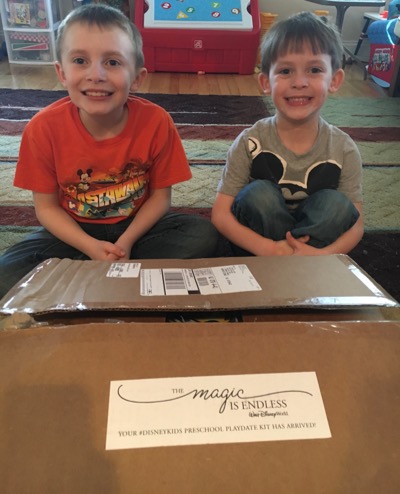 Since we don't want to spoil the fun just yet, we won't tell you our exact themes and activities but we did want to give you a preview of what to expect. Monica and I each received an American Tourister suitcase packed full with magical Disney goodies (at no cost to us) to inspire our playdates. Some of the items were different which added to the unboxing fun. We are excited to not only utilize what was provided but also work with our partners at Just Play and Wonder Forge to add even more Disney magic to our playdates.
Here is what we found in our kits:
HP Card Kit for making playdate invitations
HP Social Media Snapshots paper packs to share with our guests and capture our magical memories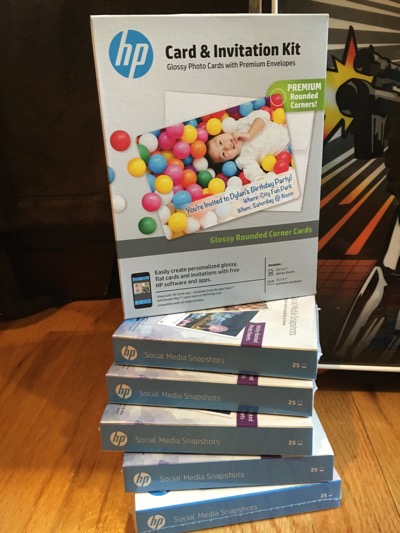 Mickey Mouse themed party supplies including plates, napkins, tablecloth, decorations and cupcake wrappers
Softsoap Hand Wash Plus Lotion to make clean-up easy
A Nemo Pillow Pet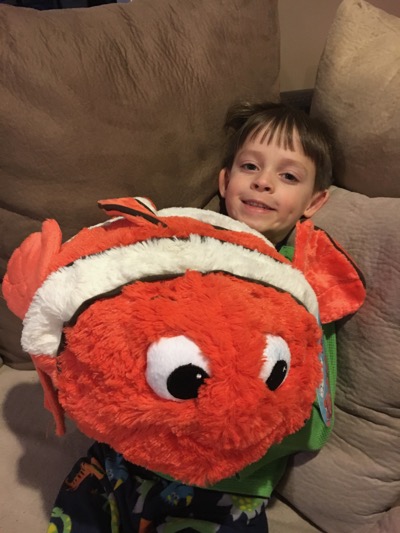 Hidden Mickey game cards
Disney-themed games such as Fab Fortune Tellers and Magic Match
Pop Secret Popcorn pack
Disney Coloring Book and crayons
Watching the kids open the box of goodies and seeing the magic and wonder in their eyes is one of the best parts of being chosen to host Disney Kids Preschool Playdates. Check out our YouTube video to see all the fun:
We hope you follow along on our magical adventures at home and at Disney World this spring!
You may also enjoy: