It is official! Disney is going to be releasing more live action films based on their popular classic films, and, let's be honest, we are in love with this idea. The technology now enables what was animated to be created while enhancing the plot with more complicated and rich elements. Recently, the release of Disney's Beauty and the Beast had invited the world over to be their guests and we were!
Saturday morning of the opening weekend my self-appointed princess put on her Belle Tea Party dress and skipped through the theater to find her seat. Two hours later this four-year old was impressed with a whole new character that embraces reading, is devoted to her family, and is headstrong.
Part of the magic that day was achieved through a wonderful company called Great Pretenders. Their pretend play items are proudly designed and made in Canada; however, what has impressed me most has been the high quality of what is made. The dress is perfect for children ages 5-6 years old as it stops right above their knee yet still has the full skirt design. Another accessory that parents can add in addition to tiaras and wands, is the reversible cape which can coordinate with more than one dress.
In the short period of time that she has owned the Belle Tea Party Dress she has worn it quite a few times, and each time is an opportunity for her to understand the world through play!
Places Your Beauty Can Make an Appearance
Beauty & The Beast Movie
Children are only young once. They love to celebrate, and by wearing her Belle dress to the movie she will feel like this is a special event. With the release of future Disney animated films as live action, consider bringing your child in costume.
Story Time
Belle is a character that throws herself into adventure by reading books. Bring your little bookworm to the book store or to the library to pick out some favorite books.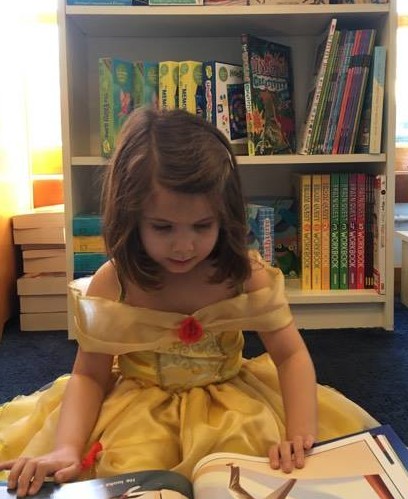 Tea Party
Every teacup can become Chip and every teapot can become Mrs. Potts, and your daughter can be Belle for an afternoon of fun. Make some sandwiches (and cut the crusts off), eat some shortbread cookies and drink iced tea out of teacups.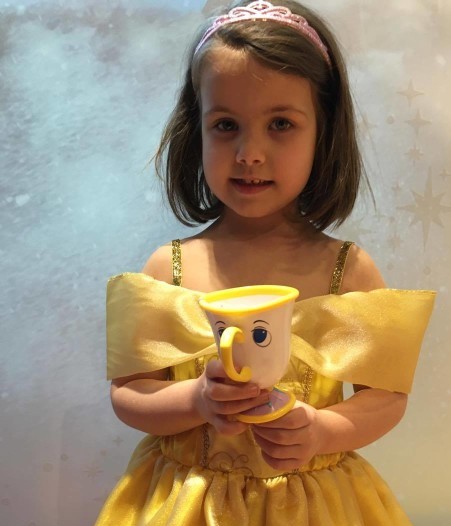 Disney World
I think the design of the tea party dress is perfect because it is not super long but incredibly feminine. On a hot sunny day, this dress still has all the magic without the weight of a full length dress. As well, it is smaller than the full length dress which means more room for souvenirs! The Belle dress is part of the Tea Party Collection which includes other classic heroines such as Tinkerbell, Cinderella, Rapunzel and Sleeping Cutie. There are a few options if your child prefers another character especially an affordable option if you are booking your child to Bibbidi Bobbidi Boutique.
In addition, the quality craftsmanship of the dresses I do not hesitate to boast about. It is common for my daughter to not wear costumes long as the store-bought costumes have not been comfortable. I prefer that she wear costumes and fully explore her imagination as opposed to wearing the outfits for a few minutes. Priced at $30 on Amazon, this dress has many opportunities for pretend play with the beauty in your life!
If you like this post, you might like: