Every Easter, since my kids were born, I have done an egg hunt around my house the Easter Bunny has hidden eggs around the house for my kids to find! It started with eggs filled with a few jelly beans, then it moved to stickers then some small change. Since then, it has evolved into even more educational and unique ideas. In my post Brain Boosting Egg Hunt Ideas (Without the Candy), I listed some fun items to put in the eggs instead of candy. In this post, I have come up with even more ideas with some that don't even involve using eggs! I included Amazon affiliate links to make your shopping experience fast and easy.
Unique At-Home Egg Hunt Ideas
Tsum Tsum Hunt
Kids love those adorable and cuddly Tsum Tsum dolls. They are the perfect size to put in your kid's Easter Basket but they also make for a great alternative to Easter eggs. This year, we are going to be in Disney World for Easter so instead of hiding just eggs, the Easter Bunny will also hide Tsum Tsums around the hotel room. This is a fun and unique egg hunt idea to get kids excited about an upcoming Disney trip as well as stay away from traditional candy-filled eggs!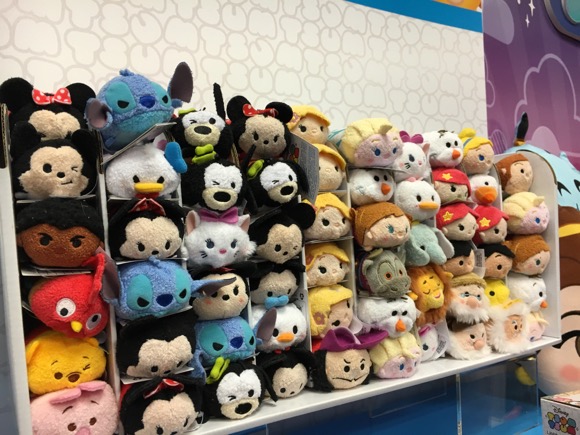 Dino Egg Hunt
If your children love dinosaurs, then this egg hunt is for you! Instead of hiding Easter eggs this year, hide dinosaur eggs. There are so many to choose from that offer an educational component to your Easter festivities. Here are a few that we recommend:
Grow a Peep Egg Hunt
At Toy Fair NY, Monica and I were introduced to the coolest new toy for Easter, Grow a PEEP! When put in water, the eggs will hatch and an adorable little Peep bunny or chick will grow. These small eggs can be hid around the house then kids can spend the day watching them grow. What a fun way to encourage a love of science!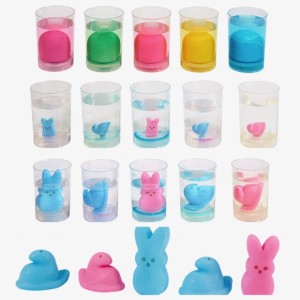 MadBalls Hunt
I gave my son his first MadBall a few weeks ago, and he has not stopped playing with it. He (and his younger brother) have been asking for more, and I can't wait to put some in their Easter Baskets. Due to their size (only 3 inches), they are perfect for hiding instead of Easter eggs. To add to the fun, give your kids a picture list of MadBalls and have them cross each one off as they find them. You could also make a BINGO board to see who can make a line first!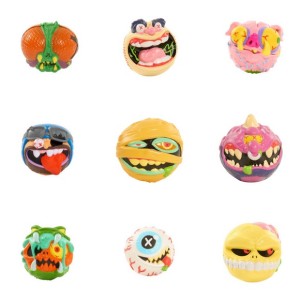 Blind Bags Hunt
Blind bags are all the rage these days. Kids love opening those little bags with excitement and anticipation of what might be inside. You can pretty much find a blind bag for anything. From Care Bears to mini Tonka trucks to MadBalls to Disney characters, there are blind bags to meet any child's interest. So how do you do a blind bags hunt? There are 2 options I came up with. You can hide the blind bags around the house instead of the eggs. You hide all the same kind or choose a variety of bags. It can even turn into a scavenger hunt. The second option is to open all those little bags yourself, put the toy inside an Easter egg then hide them around the house. (I could also just hide the little toy, but due to their small size, I am sure I would forget where I hid at least one and find it years later!)
Sand Box Hunt
Think "inside the box" this Easter, inside the sandbox that is. Instead of hiding eggs all over the house, bury them in your sandbox. This offers a fun sensory activity that also gets kids outside. Instead of hiding eggs, you can also hide the items mentioned above or hide some treasure like coins and jewels. Amazon has some GREAT sandbox options. You may also like the Little Tikes Treasure Hunt Sand and Water Table.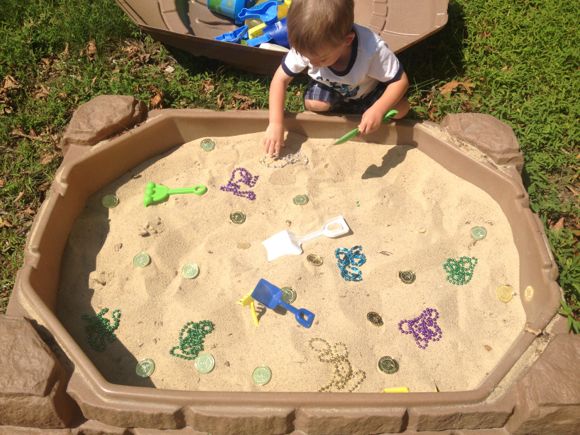 I hope you found an idea you will enjoy this Easter. Happy hunting!
You may also enjoy: