SAMBULANCE and Sahara Sam's Oasis Indoor & Outdoor Water Park sponsors and hosts exclusive Special Needs events throughout the year.  Located in West Berlin, NJ. Sahara Sam's offers amazing opportunities for ALL kids to slide, play and learn.  These special nights for special needs, also known as "S.E.A.S." (Special Evenings At Sam's), provide a judgement free zone for families. The main goal of these events is to provide a comfortable and fun evening. It's also great for parents to network with other special needs families.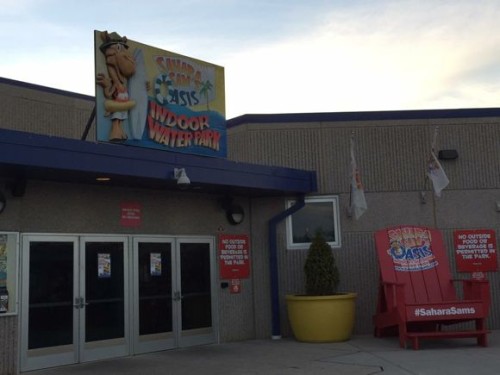 There are so many fun and exciting sensory friendly activities to enjoy at a Sahara Sam's S.E.A.S. event. I love that my kids are able to enjoy a night out at a water park without worrying about being overwhelmed, uncomfortable or unhappy. Sahara Sam's offers amazing water fun options. In this article, I am going to highlight our 5 favorite experiences.
5 Must Do Experiences at S.E.A.S.
Leisure Pool 
The leisure pool is perfect for relaxing. It offers a large walk-in entrance and it has built in bench seating. I was able to sit back and relax while I watched my kids splash around. The small crowds decreased my anxiety and my children's making it an even more enjoyable evening.
Tim-Buk-Tu
My son loved exploring and climbing the watery bridges of Tim-Buk-Tu. His favorite was the tipping bucket! The adventure water play land offers multiple themed slides and waterfalls for the little ones to splash around in. This area provides wonderful sensory learning experiences and stimulation. It also allows kids to socialize with each other.
Sam's Slamdunker
Another fun spot is Sam's Slamdunker water basketball. My husband loved practicing his hook shots, free throws and rebounds while my son loved spending time with his dad. We all had so much family fun shooting hoops from the water. My daughter especially loved slam dunking with her dad.
Crocodile Flats
Are you ready for a challenge? My older son loved balancing and swaying from one crocodile flat to another. He used the cargo ropes above him to navigate across the large pads. He was very careful not to fall in. This area helps kids increase gross motor skills such as balance and coordination while also enhancing independence and increasing self-esteem.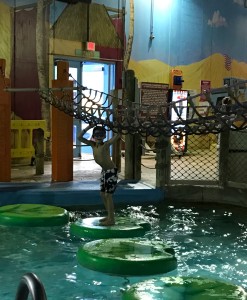 Lizard Lagoon
If you're looking for the perfect area for small children, then you have to try the Lizard Lagoon. The slides are fabulous for little ones to slide on their own without mommy's help. My daughter loved the jets that sprayed water all over her as she slid down. The low depth water makes this lagoon safe even for the most adventures child. I was so happy to notice the friendly lifeguards and how one tried to communicate with my daughter. This individualized attention is one of the many reasons we love S.E.A.S.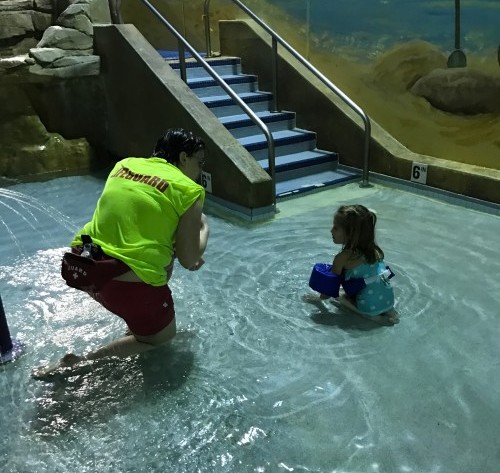 Admission to a S.E.A.S. event is only $17.95/ticket, but make sure you purchase tickets early as they are limited. The next S.E.A.S. events are May 19, October 13 and December 1 6pm-9pm. Sahara Sam's also offers special needs birthday party packages during a S.E.A.S. event! To learn more, please visit the Sahara Sam's website. You may also enjoy S.A.N.D., Special Ability Night at Diggerland.
*In full disclosure, we were provided tickets by SAMBULANCE to attend a special needs night at Sahara Sam's in exchange for our honest review.
You may also enjoy: