Most kids' schedules these days are filled with sports and enrichment activities plus lots of screen time. It's very important to set some time aside for the great outdoors. My favorite time of the year for being outdoors has always been winter. No humidity and no bugs! Plus it's a great way to cure that cabin fever! So bundle up the kids and grab some hot chocolate and head outside.
Fun Ways to Connect With Nature In The Winter
Go for a winter hike and play games along the way. Make sure you march, run and stomp! We love making up silly songs and trying to search for animal tracks during our hikes.
Teach your kids how to create a winter nature photo journal. Bring your camera along and take some photos of nature in the winter.
Enjoy winter bird watching! Have your kids make some pinecone birder feeders too and find a great spot to hang them. Don't forget to grab the binoculars!
Go winter stargazing. Some of the best and most popular constellations are very easy to see in the winter sky.
Learn about maple sugaring. New Jersey offers several fun and exciting maple sugaring events where families can learn all about this sweet process.
Try connecting with your local nature center to find some fun winter nature classes. Lots of centers offer programs for children of all ages. Please check out the list below.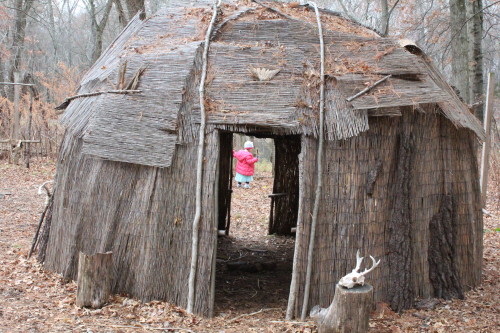 Amazing Nature Centers to Explore This Winter
It offers outdoor nature education programs for schools, youth groups, community organizations and visitors to the park. Winter programs include cross-country skiing, hiking and maple sugaring. It is open year round Wednesday through Sunday. For information, call (609) 737-0609.
This wonderful organizations hosts events throughout the year including winter for every age range.  Winter programs include nature clubs for young children, nature camps when school is closed, as well as birthday parties.  It is open year round Mondays through Saturdays and visitors can stop into see the free Energy Exhibit.  For more information, call (973) 228-8776.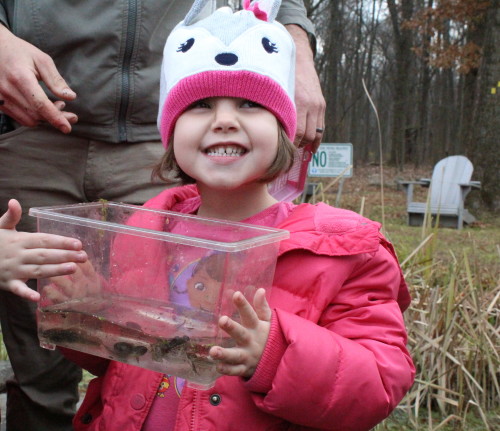 They offer various programs that show how the environment works and explain what we can do to protect our environment. One fun class is the Preschool Nature Class for kids 3-5 years old which includes exploration, crafts and stories. For information, call (609) 737-7592.
It has an amazing Observatory and several natural science exhibits. Their are winding paths, science exhibits, bird shelters, gardens and more on this 81-acre Wildlife Sanctuary. This center offers programs for children in pre-k through 6th grade which teach kids all about nature. For information, call (201) 891-5571.
Guests can explore 44 acres of the Great Swamp National Wildlife Refuge by walking their 2 miles of trails. The Visitors Center offers nature exhibits, hands-on experiences and fun programs. A winter highlight is the maple sugaring demonstrations and festival.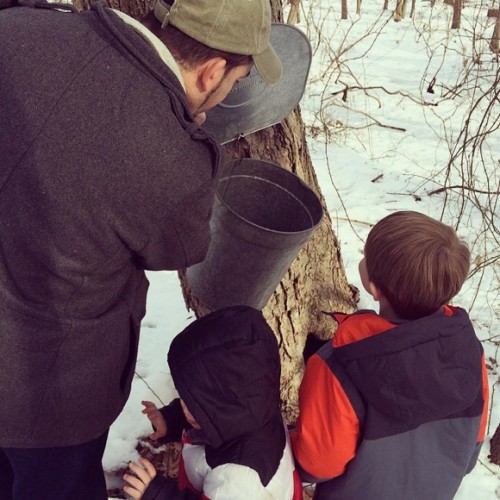 Visit their 3.6 miles of self-guided forested hiking trails that lead to a cascading stream, wetlands, pond and meadows. They offer lots of different classes and winter hiking programs for families, public school groups and homeschool students. For information, call (201) 567-1265.
They offer a seasonal programs such as maple sugaring, scout campfires and nature story times. Tenafly Nature Center also offers after school programs, school vacation camps, birthday parties and teacher professional development opportunities. For information, call (201) 568-6093.
It's a historic estate which offers gardens, workshops, outdoor activities and undeveloped natural habitats. Families can enjoy story times, maple sugaring, guided walks and more. Duke Farms also has a story time nook and a cafe that serves fresh food and delicious coffee. For more information, call (908) 722-3700.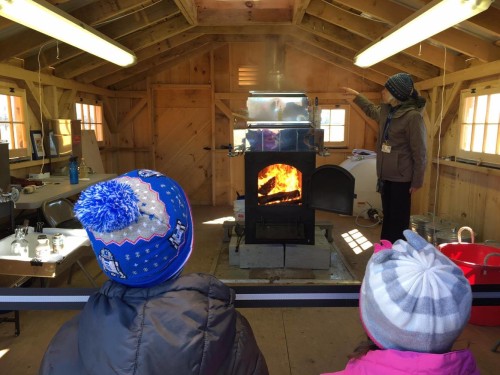 They offer various programs throughout the year and feature 3 miles of hiking trails through varied habitats including meadows, forest and wetlands. For information, call (609) 261-2495.
They have a full schedule of natural history programs for the general public throughout the year. The nature center is located on the beautiful Cape May Harbor, and it includes a three-story observation tower, indoor observation lounge, exhibit aquaria and multiple gardens. For more information, call (609) 898-8848.
If you like this post, you might like: