Reading stories to our children every night is a ritual for the writers of Mommy University. We curl up with the board book, classic literature or a book from one of our many book lists to encourage a love of reading. However, as parents and educators we also recognize that inspiring little ones to love reading can take place in many different and engaging avenues.
On a recent trip to the 2017 Toy Fair in NY, we encountered unique activities and experiences that promote a passion to read. We collected a range of items that begin with letter formation to early reading. We have included Amazon affiliate links to make finding these toys and games easy and affordable!
Mommy University Presents
Toys that Inspire Love of Reading
Playfoam Shape & Learn Alphabet Set, Educational Insights
Identifying letters is currently a struggle in our home, so we are looking at tactile strategies which makes Playfoam perfect! Children utilize any combination of the eight sized bricks of Playfoam to mold the letters and place them one of the 13 double-sided cards with contain a large letter. Playfoam Shape and Learn is under $13 on Amazon.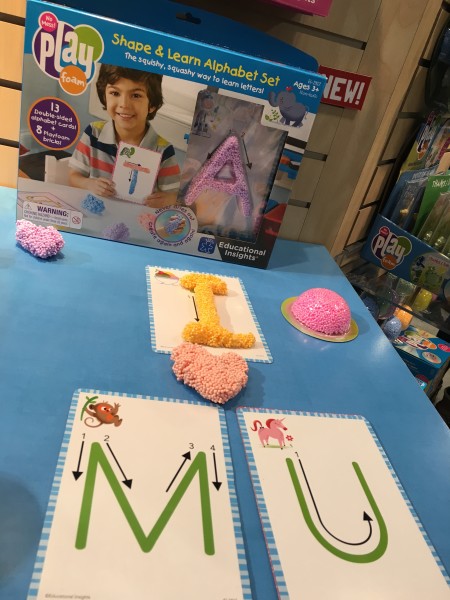 Alphabet Bingo, Peaceable Kingdom
The stress of learning letters can be eased as children don't see this as a chore but a fun game with Alphabet Bingo. Peaceable Kingdom is following up the success of Alphabet Go Fish with this new game. Each player is provided a bingo card which has the letters and an image that represents that letter. The chips that are pulled will either have a letter or an image as everyone competes to reach BINGO first. Included are instructions to vary the game or the level of challenge to ensure it can be inclusive to a variety of kids. It is recommended for children ages 4 and older and can be played with 2-6 players it is sold for $12.99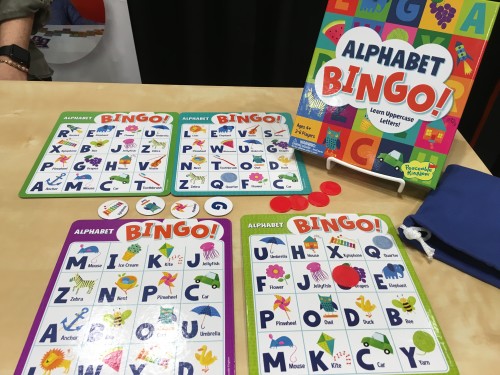 Alphabet Acorn Activity Set, Learning Resources
The adorable Alphabet Acorn set from Learning Resources will have kids learning not only their letters but also upper case and lower case by playing hide and seek combined with matching. The 26 acorns contain the upper case letter imprinted on the outside with the lower case printed on the inside top. Inside each acorn are different items that represent the letter which adds to the learning experience. Priced at $29.99 on Amazon, this toy can be played with in a variety of ways that keep young children curious.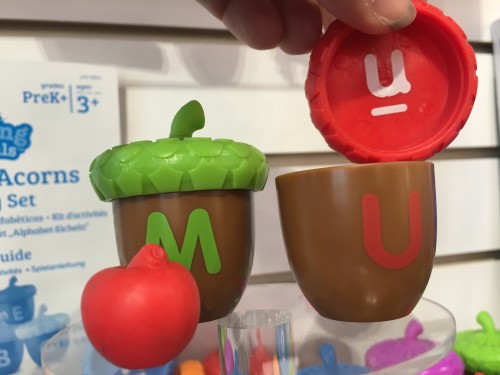 Rule Crazy, PF Shaggy
While walking around Toy Fair NY 2017, Rule Crazy immediately caught my eye. I am always looking for fun ways to encourage my kids to read as well as enhance comprehension. With Rule Crazy, players get to create silly sentences that make reading fun and easy. With over 15,000 possible sentence combinations, this game can be played for hours as well as over and over again with different results each time. While playing, kids are introduced to new vocabulary while also reinforcing sight words. Rule Crazy can be found on Amazon for under $25.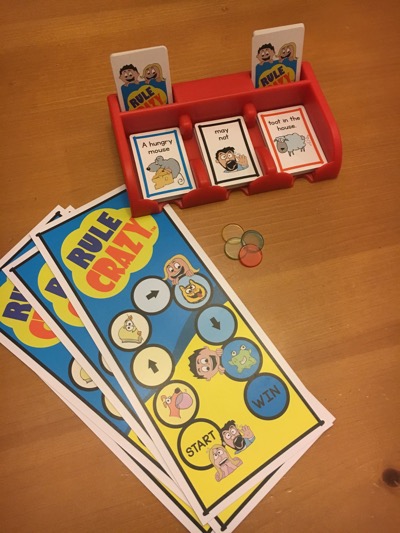 Wordspiel, Set Enterprises
If you are looking for a fun game to help build a young child's vocabulary, then Wordspiel is the perfect game for you. Each player receives ten cards with a letter on each card. After the first player builds a word using their cards, the other players have to use to last letter as the first letter of their word. It will make you think of and learn new words as well as laugh! Sold on Amazon for less than $13, it is easy to take with you while traveling.
LeapStart Interactive Learning System, LeapFrog
Kids today are intrigued by technology, and in fact, they are very good at figuring it out. That is why using technology like LeapStart from LeapFrog is a great way to introduce kids to reading. LeapStart Interactive Learning System is a portable device recommended for children ages 2-7 years old. The system works with a library of re-playable books on a variety of topics, themes and reading levels. Kids not only learn their ABCs and 123s, they also learn about science, technology and the world. LeapStart is available for Preschool/Pre-K level and Kindergarten/1st grade level with interactive books sold separately. Everything can be easily found on Amazon.
Magical Land Interchangeable Teepee, Pacific Play Tent
The high quality teepees from Pacific Play Tent offers children that quiet and secluded space to enjoy their favorite books. What a fabulous strategy to encourage a love of reading by offering your children a special place for them to curl up and dig into their favorite stories and let their imagination unfold. We loved the new Magical Land Interchangeable Teepee which includes reversible panels that have magical inspiration with images of gnomes, unicorns and rainbows. Children can change the look of this space by unbuttoning the panels and changing the side of the panel or the order. All Pacific Play Tents can be broken down and placed in a carrying bag. This product is so new it is yet to be sold in stores!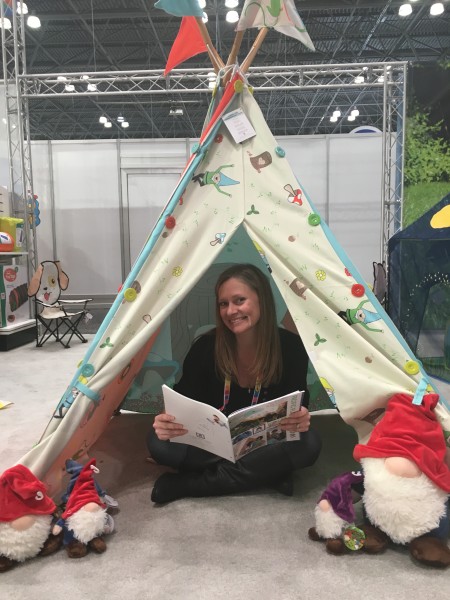 Word on the Street, Educational Insights
Word on the Street is a fun, fast-paced game for ages 10 and up. There is also Word on the Street Junior for ages 7 and up. Both games consist of a game board, letter tiles, category cards, a timer and card holder. To play, players flip over a category card then have 30 seconds to come up with words starting with the letters on the board that relate to that category. The first player or team that comes up with 8 words wins that round. This game is great way to enhance letter-word identification, vocabulary, spelling, social skills and good sportsmanship. Word on the Street can be found on Amazon for less than $25.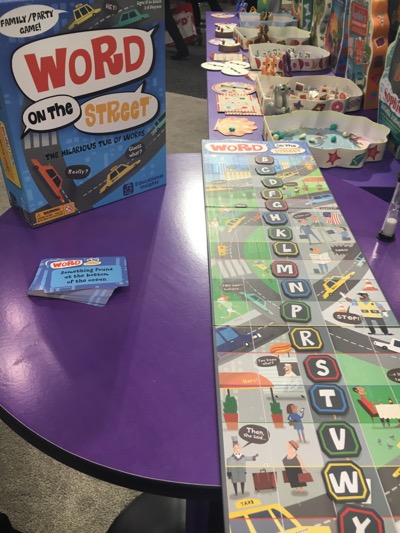 This is not a sponsored post. We believe is learning is achieved through play and we love toys.
You may also enjoy: