The story of Belle resonated with thousands of little girls as this heroine was a self-avowed bookworm who defied society's expectations. Unlike previous princesses, this independent character demonstrated strong loyalty, curiosity and kindness. These positive qualities enabled her to see beyond the rough exterior of the Beast to see his true self. Twenty years later, this animated tale has now jumped to a live action film and we cannot be more thrilled.
The trend of transforming animated films, entails more complicated plot lines than their predecessors. Belle is rumored to be not only an avid reader but an inventor in this new creation. Since we are so excited for this new version, we have thought of different fun ways to celebrate this classic Disney story.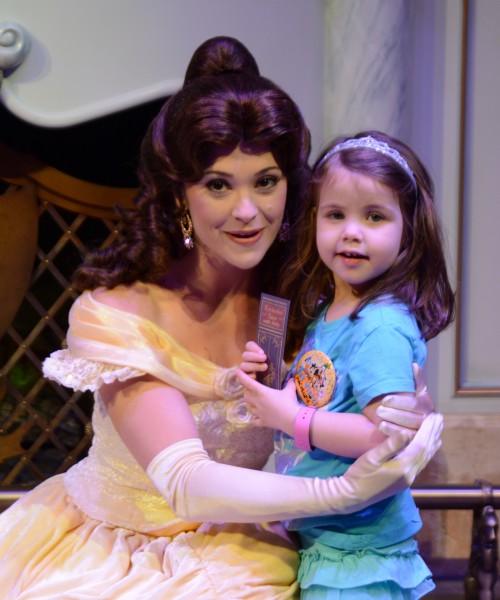 Fun Ways to Celebrate the Release of Beauty and The Beast
Barnes & Noble Story Time
At all Barnes & Noble stores nationwide there is a special Beauty & The Beast story time at 11 am on April 1.  There will be singing and additional activities.  Guests will receive a posted and special bookmark while supplies last.
Exclusive Beauty and the Beast Event
Visit the Disney store on March 11 or 18 to help the Beast and his staff return to their human form in the interactive and engaging activity that takes place at 12:30 pm, 1:30pm and 2:30 pm. There will be singing, dancing and some inventing at this unique event. The minimum age to participate is three and while this is a FREE event there is no lineups until 30 minutes before the time. Each guest receives a special gift for attending!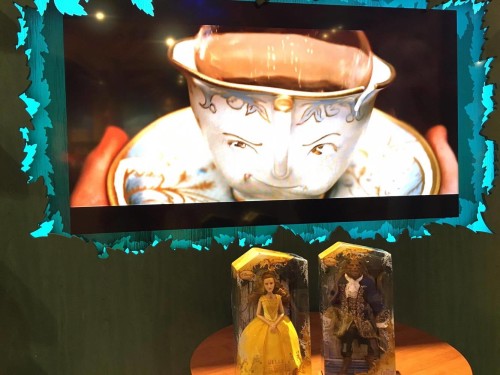 Attend a Fan Opening Night
On March 16, 590 theaters will host a special fan opening where you can see Beauty and The Beast as well as participate in giveaways and receive a unique souvenir! Click here to see this special preview of the new film!
Attend a Princess Story Time
On March 12, Reese's Hair Pieces, in Bayonne, will host a princess story time with a special guest! Belle will be spending time with 12 lucky children at two different times at 1 0r 2 PM.  Each child will receive a juice, snack and a bow with Belle.  The store will be closed down so each child is treated like royalty!
Beauty and the Beast Make and Take
Toys R' Us is hosting a Beauty and the Beast Lego Make and Take event on March 25 from 1-3 PM!  Not only can kids make a take home Lumiere made out of Legos but they also can participate in a coloring activity.
Field Trip to the Library
In honor of the leading heroine, take the leading heroes in your life to the library to read some books. In addition to reading Disney stories, you can focus the story time on themes from the movie. Read books about embracing those who are different, courage and kindness.
Host a Tea Party
You can invite some of your children's friends over for a playdate that includes a special tea time. At local party retailers, you can locate plastic tea cups and serve the guests iced tea or lemonade. The menu can include sandwiches and cookies. You can play the animated film or include one of the activities we include in this post. If your daughter wants to be Belle for the event, check out this Tea Party dress from Great Pretenders!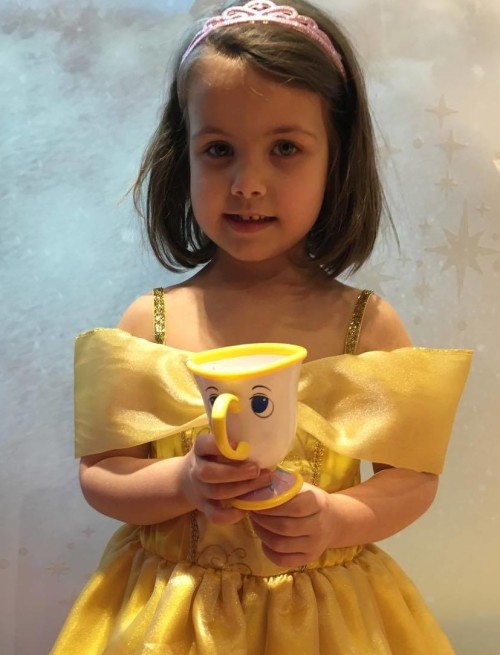 You can also enjoy an enchanted Tea Party with Mrs. Potts and Chip with this adorable Tea Party Cart from JAKKS Pacific Toys. This magical toy will spark the imaginations of little girls everywhere as they pretend to be Belle living in Beast's gorgeous castle. The Tea Party Cart encourages social interactions and enhances language development all through play. Did I mention it plays "Be Our Guest?" The cart can be purchased on Amazon as well as at Walmart, Target and Toys R US.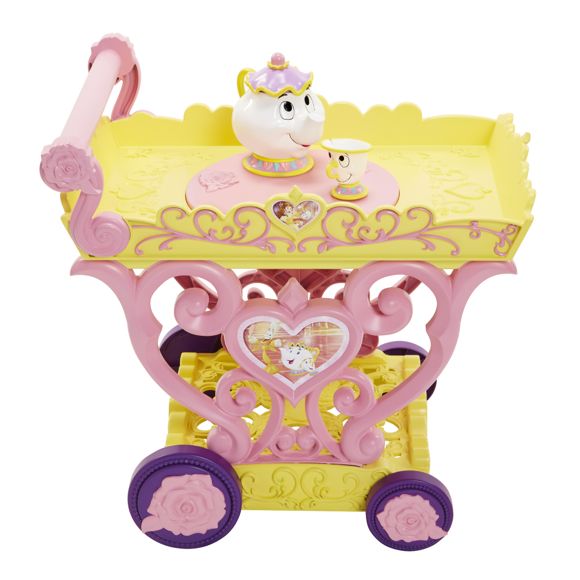 Beauty & The Beast Coloring Sheets
To help kids get excited or to capture some of the magic of what they have seen, you can always print out some coloring pages of animated Beauty and the Beast. We always search on Pinterest for some Free coloring pages, click here for some suggestions.
What are you most looking forward to in Beauty and The Beast?
You may also enjoy: