Through a partnership with Oriental Trading and WP Presents!, we offered families a pre-show craft prior to Jeff Boyer's Bubble Trouble Show encouraging a love of art.
Introducing children to the theater can be a daunting task for many parents. Will they have the attention span to survive the entire show? Will they cry? Will they understand the show? Is it worth the money and time to bring them to the show? The answer to all these questions is yes AND no with a blend of sometimes. At Mommy University, we believe in exposing our children to the theater which is why we love theater programs directed towards children and families.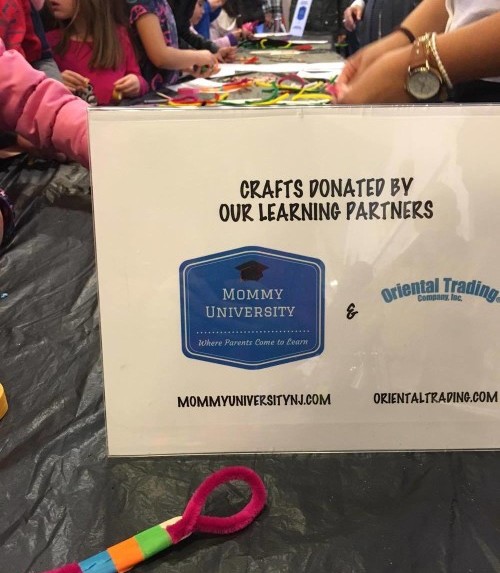 There is more flexibility in children and family theater. It is understood that children may not make it through the entire show so theaters will encourage families to be comfortable and take a break when needed. Your kids may cry and scream but they will also be thrilled, inspired and excited to learn something new. Family theaters also often sell tickets at an affordable price to encourage you to bring your family.
As partners with WP Presents! we have admired how they host a pre-show craft related to the show that audiences will see. We have noticed our children are excited about the craft and are proud to bring home the finished product as a souvenir reminding them of their theater experience. This unique offering at WP Presents! reinforces how a simple craft connected to the show can enhance a child's understanding.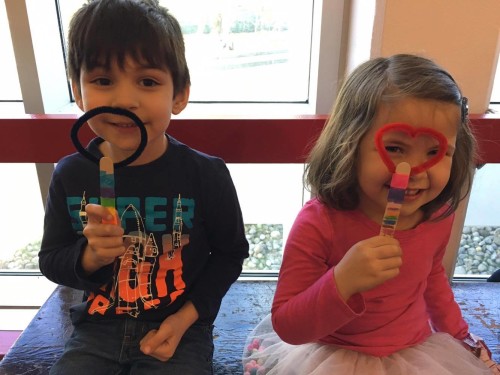 Mommy University Presents
How Crafts and Theater Promote Learning
Inspires Skills
I have a daughter that leaps at coloring and enjoying crafts, but I also have another child that hesitates slightly (and sometimes greatly).  They both, however, easily leap at crafts right before the show at WP Presents! because they know it is manageable, possible and connected to the show they are going to enjoy. The pre-show craft encourages children to improve their fine motor skills, visual spatial skills and creativity.
Inspires Understanding
The beauty of incorporating crafts prior to a theater show is that with some easily accessible supplies and creativity (or access to Pinterest) children can make a craft that makes a connection to what they are about to see unfold in the show. For Jeff Boyer Production's Bubble Trouble show, children could make a bubble wand using popsicle sticks, washi tape and pipe cleaners. After watching the spectacular bubbles dance across the stage, audience members can now bring home their wands and experiment making their own bubbles.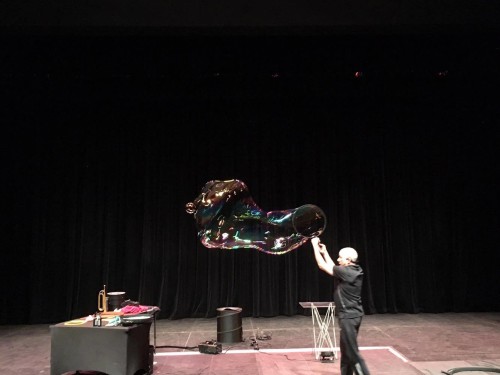 Inspires Creativity
After selecting the craft, WP Presents! was able to select coordinating supplies from the Oriental Trading website. The bright colors remind us of spring but also attract the eyes of little ones. It sparks their creativity and inspires them to use their imaginations. Since Oriental Trading has such an extensive line of products it is easy to meet the needs of many budgets while having sufficient supplies. Theaters, camps, homeschool groups and even parents can receive free shipping when the order is $49 or more.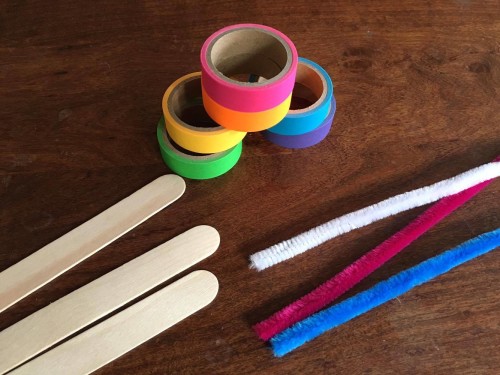 While the children don't know where the products came from, we know that Oriental Trading not only has generic craft supplies that can be customized but also has many kits available on their website. For one hour, a theater of children were able to make their own crafts independently garnering a sense of accomplishment and esteem.
For more inspiration, visit the Oriental Trading website to design your own bubble wands and other unique pre and post-show creations!
You may also enjoy: