Did you know that March 2 is Dr. Seuss' birthday? To celebrate this iconic writer, a reading awareness program is implemented in schools across the country called Read Across America. Although Read Across America Day falls on March 2, many schools, libraries and other locations celebrate all week long. Some places offer fun story times and events while schools may have kids wear certain items of clothing each day to celebrate their favorite books and stories.
At Mommy University, we often focus on encouraging a love of reading. To continue this mission, we wanted to put together a list of fun ways to celebrate Dr. Seuss' Birthday that encourage kids to read. We have included links to events as well as our Amazon affiliate links for books and games you will LOVE!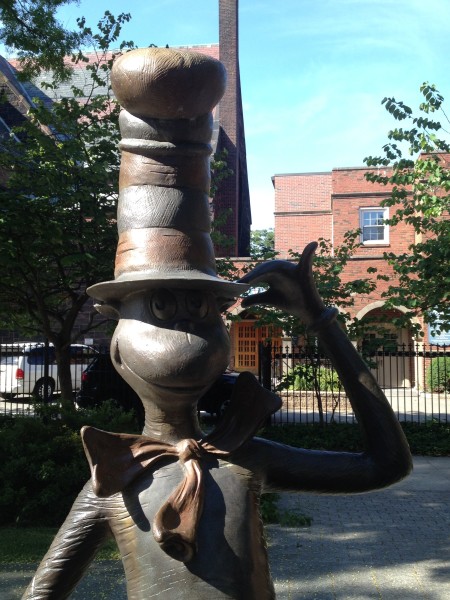 Fun Ways to Celebrate Dr. Seuss' Birthday
Family Story Time
In my opinion, the best way to celebrate Dr. Seuss' birthday and Read Across America Day is to have family story time at home. Have each family member pull out their favorite book then read together. You can snuggle on the couch, in front of a fire, in a tent or in bed and enjoy some good books. When finished, spend some time talking about the books and what each person liked about them. Visit Amazon to purchase your favorite Dr. Seuss books!
Attend a Story Time
In addition to planning your own family story time, you can also take the kids to a local story time. Most libraries offer story times to celebrate Dr. Suess' birthday with many also offering crafts and activities. You can also visit Barnes & Noble for story time. Many B & N stores have story times during the week that include crafts and songs as well as Saturday morning story times. On February 24, families can enjoy a Dr. Seuss Story Time.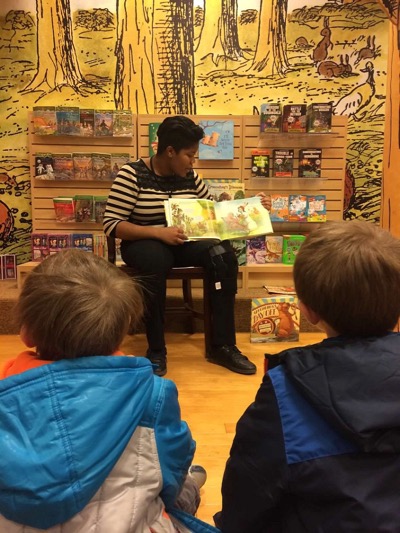 Write Your Own Story
A fun way to celebrate this great author is by writing your own story! My son loves writing and illustrating his own stories which helps improve his comprehension, spelling and vocabulary skills. It also sparks his imagination and enhances his creative writing skills. Younger kids can make picture books while older kids can write more detailed stories. When finished, they can read their story to their friends and family. Not sure what to write about? Check out this Dr. Seuss My Book About Me that helps kids write a book all about them!
Dr. Seuss Family Festival at Morris Museum
Each year, the Morris Museum in Morristown, NJ offers a fun and interactive Dr. Seuss Family Festival. Guests will enjoy story times, crafts and other hands-on activities. Families can also purchase tickets for Seussology, a family friendly show at the Children's Theatre. This year, early access is available from 10am-11:30am for individuals and families with special needs. The event takes place on March 3.
Enjoy a Dr. Seuss Stage Show
The many tales of Dr. Seuss are often brought to life on stage. Enjoying a theatrical production of your favorite story is a wonderful way to celebrate Dr. Seuss' birthday.
Make Green Eggs and Ham
Who wouldn't want to eat green eggs and ham? Just add some green food coloring to your eggs and you have a breakfast the kids will remember. If you are from NJ, fry up some taylor ham on the side. Sounds like a delicious and fun way to celebrate to me!
Play a Dr. Seuss Game
Wonder Forge offers some fun Dr. Seuss games that are perfect for celebrating Dr. Seuss' birthday and inspiring kids to read. Cat in the Hat I Can Do That is a fun game that promotes early reading skills while enhancing gross and fine motor skills. Whirly Fun is an exciting game based off the classic The Cat in the Hat. It is a cooperative game recommended for children ages 4 and up.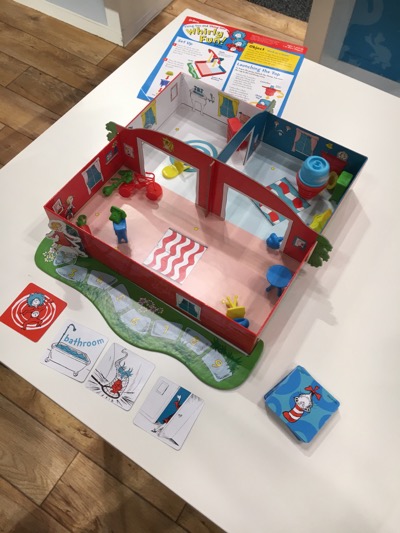 Enjoy a Netflix Marathon
Dr. Seuss's world is the inspiration for The Cat in The Hat Knows A Lot About That which is a show where our favorite feline brings Nick and Sally on adventures to learn about nature, science and animals. The light-hearted experience introduces some complicated concepts in basic terms that children can understand and appreciate. It is available to stream on Netflix!
Take a Roadtrip to Springfield!
Located in Massachusetts is the home of Dr. Seuss honored by a sculpture garden in the square of the Springfield Museums. In June 2017, The Amazing World of Dr. Seuss Museum opened to the hearts of all of his fans. The first floor will include hands on stations to promote a love of reading while the second floor will contain Ted Geisel's personal memorabilia.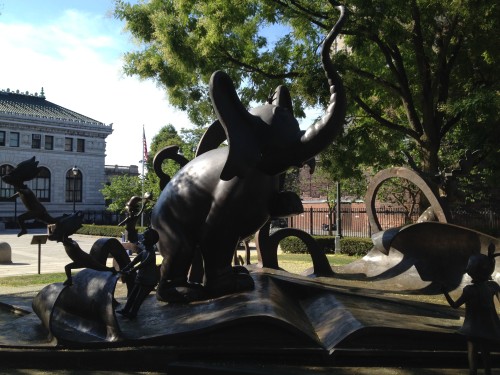 I hope you have enjoyed our list of fun ways to celebrate Dr. Seuss' birthday! How are you celebrating?
You may also enjoy: