Mommy University is unbelievably excited to partner with Monster Jam and Feld Entertainment to bring you all the monster truck action!
For the past few years I have watched people share their pictures of Monster Jam on Facebook and wondered what it was all about. I wasn't sure if my boys were ready for this experience but when I was invited to attend by Feld Entertainment I had to say YES! Then when I was asked to be a judge I knew this was going to be an experience we would never forget.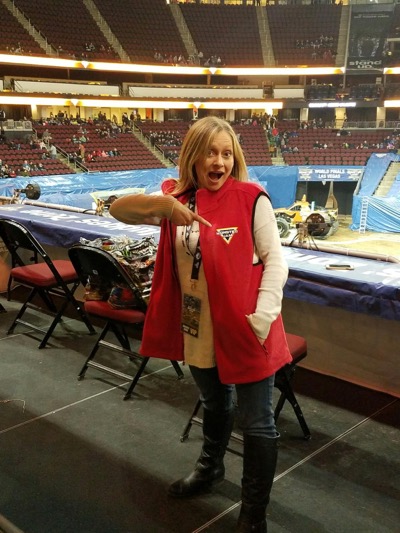 For those that don't know, Monster Jam began entertaining families 25 years ago. Since 1992, families have come together to watch and cheer on all their favorite trucks. Many things have changed since then but one thing remains the same: Monster Jam is a high energy, action-packed show that families will remember for a lifetime.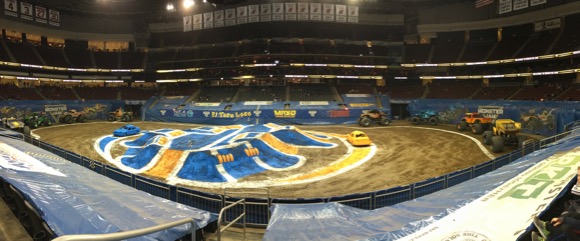 As soon as we entered the Prudential Center, it was clear that this event had a big following full of individuals of all ages and backgrounds. Many entered with their favorites already chosen while others picked their favorite truck as it was displayed in the arena before the show began. Then there were others, like myself, who chose their favorite as they were awed and wowed during the performance.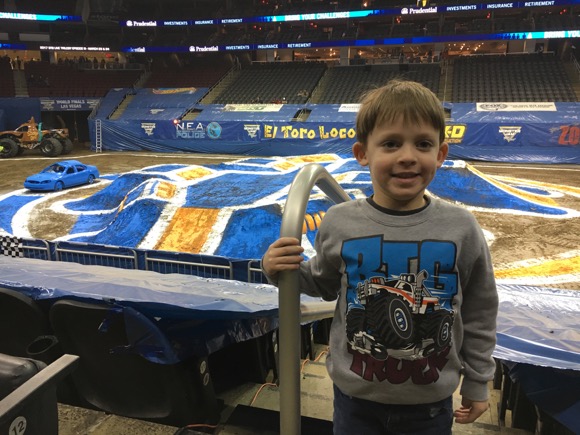 Since this was our first Monster Jam experience I knew there was a lot for us to learn. I have to admit that I had no idea what to expect and I knew even less about being a judge. Although I was really excited, I was also pretty nervous about this responsibility. Since this was a Triple Threat series event, the results would play a role in a driver getting closer to participating in the Monster Jam World Finals XVII in Las Vegas. (No pressure!)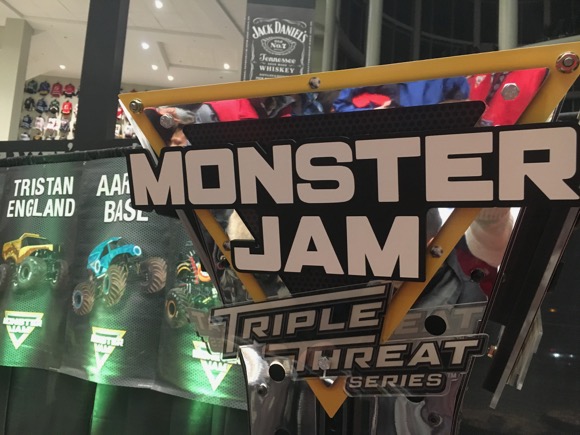 What I Learned From Judging Monster Jam
It's Not Just Trucks
Monster Jam Triple Threat is not just monster trucks as some might think. I had no idea other vehicles were involved in the competition. Drivers also show off their skills in ATVs and Speedsters. They earn points based on how they do in an ATV race, Speedster race and Speedster obstacle course.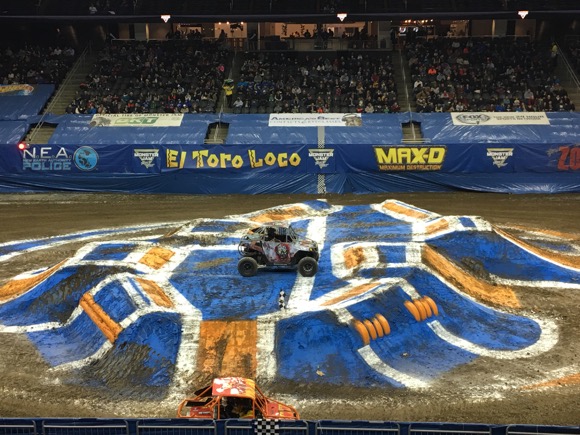 Triple Threat is Triple the Action
The Triple Threat Series requires athletes to compete in 3 events: ATVs, Speedsters and Monster Jam trucks. As stated above the smaller vehicles engage in races and obstacle courses while Monster trucks offer a bit more showmanship. Okay, a lot more showmanship. First, the Monster Jam trucks race in a circle in the arena. This may sound boring but believe me, it is anything but. Just like any Monster Jam event, anything can happen and it does. The trucks can flip, go off course or even blow an engine.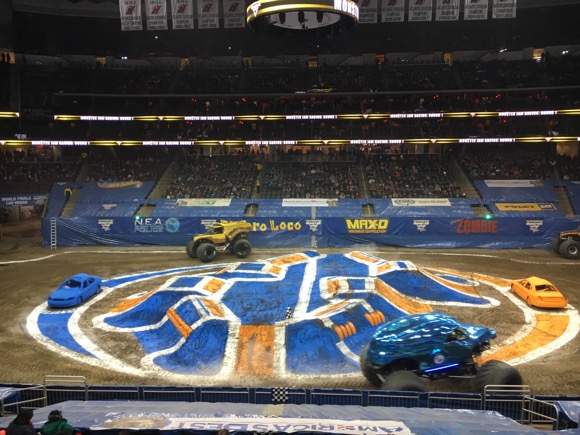 Next, Monster Jam trucks participate in an awesome wheelie competition. This was the first event I was asked to judge. It was an action-packed performance that showed off the drivers' talents, style and flare. I had no idea there were so many different kinds of wheelies!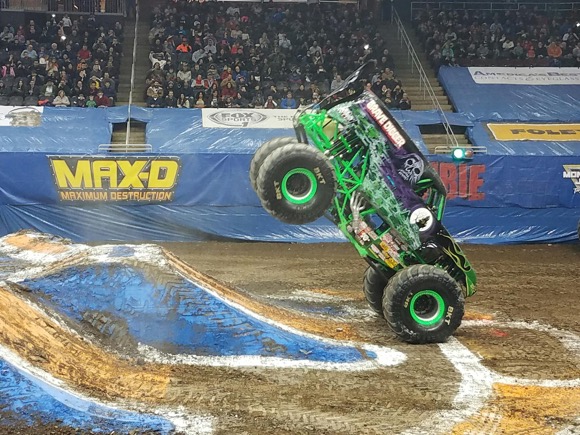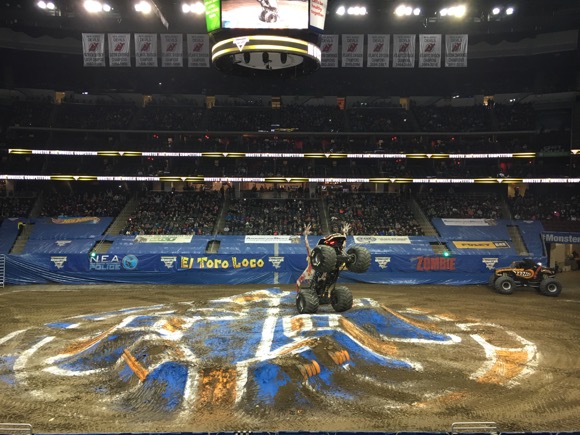 The second competition I judged was donuts. The trucks revved their engines and kicked up the dirt as they sped around in circular motions. The last leg of the competition is the most exciting: Freestyle! Some trucks offered an amazing display of artistry with spectacular stunts and tricks while others made great attempts but the course ultimately won.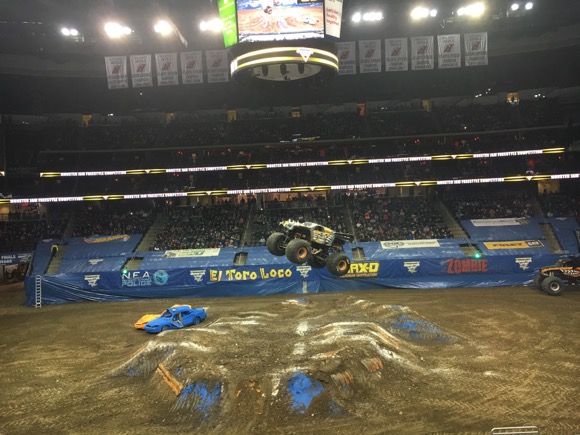 Safety Always Comes First
I have to admit the first time I saw a truck flip over I was really nervous. I was reassured, however, that safety is a priority with monster jam. I learned that monster jam uses a variety of precautions to ensure all of their drivers are safe during the action. Behind the decorative for side of each monster jam truck is a roll cage the surrounds the driver and protects them during a crash. Safety is also a priority in what the drivers have to wear during the show which includes flame-resistant gloves and shoes, a fire-resistant helmet and a 3-layer fire suit.
It Takes Hard Work and Practice
Some may think that Monster Jam is just a bunch of drivers in big trucks having fun. What I learned, however, is that each driver attends Monster Jam University in order to be a part of the team. Monster Jam University helps train drivers to compete in a fun but safe way. Even after becoming a skilled Monster Jam driver, participants continue to attend the university to enhance their skills.
It's an Artform
Many people may see Monster Jam as just a race or a competition but I see it as a performing art. Monster Jam requires countless hours of practice in order to create an entertaining show. Each move is carefully choreographed by the driver to ensure the audience is awed and entertained. Monster Jam participants are not just drivers they are performers!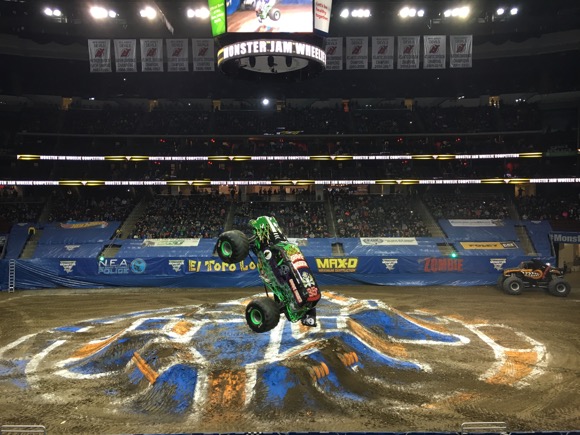 Monster Jam was an amazing experience for my entire family. After the show, fans lined up to meet their favorite drivers and get autographs. As a judge, I was luckily able to jump to the front of the line which was very helpful as the line was full of adoring fans of all ages. My kids and their friends were in awe as they met each talented driver. I have to say I was even starstruck especially when meeting the winner, Grave Digger.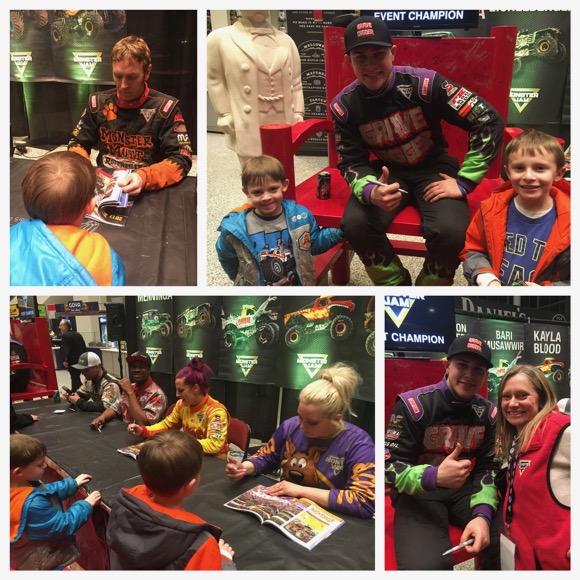 A big Thank You to Feld Entertainment for inviting us to this unbelievable event. We cannot wait to attend another Monster Jam show. For more information about Monster Jam, please visit their website! For more pictures, visit our Facebook page.