Whether it's too hot, too cold, too rainy or too snowy, there are many reasons to stay indoors and play. Sometimes, however, staying home can become overwhelming for kids and parents. There isn't enough room to run around, the house gets destroyed and, let's face it, how many crafts and board games can you really play? Luckily, NJ offers some the most amazing places to play indoors. From museums to aquariums to even trampoline parks, New Jersey offers fun ways to learn through play indoors!
Amazing Places to Play Indoors in NJ
Liberty Science Center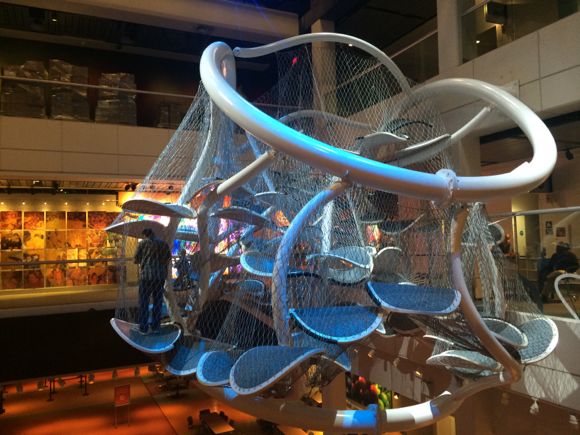 The Liberty Science Center, located in Jersey City, is one of my favorite places to visit! There are so many amazing brain boosting exhibits, interactive activities and programs for kids and adults of all ages. Families can spend hours exploring and playing. Admission tickets cost $21.75/adult and $17.75/children ages 2-12; however, you can go for FREE during Bank of America Museums on Us weekends (when you show your Bank of America card)! Read about all the fun activities for preschoolers here.
Play City
Play City is a NEW indoor play place located in Weehawkin that offers hours of learning through play for ages 0-11. There is over 2000 square feet of fun with 2 age-specific play areas (infants/toddlers and 4+). It is open Tuesday-Friday 10am-7pm and on weekends between private parties. Play City also offers art classes for ages 20 months through 4th grade! Learn more on their website.
Sky Zone Trampoline Park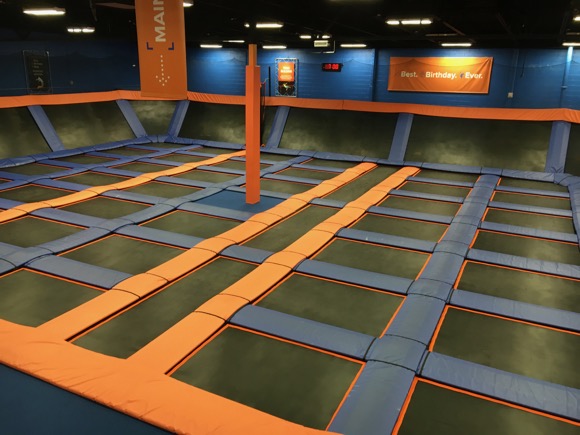 The next time the weather stops you from enjoying outdoor play, then bounce, jump, flip and fly at Sky Zone. With locations in 7 NJ towns (and 2 more coming soon), Sky Zone offers hours of fun and excitement. While playing, kids will enhance gross motor skills, balance, coordination and motor planning. They will also boost their self-confidence as well as build social skills as they make new friends. Sky Zone offers open jump sessions along with special events, programs and even birthday parties!
The Big Playhouse
Located in Westwood, NJ, The Big Playhouse is a child's dream play area. Children ages 6 and under will have a blast exploring this adorable mini indoor town geared for kids to enjoy "good old fashion indoor play." The Big Playhouse offers a space where kids can imagine, create and pretend. In addition to open play, The Big Playhouse also offers enrichment classes, birthday parties, special events, playgroup programs and more.
Funplex
There are two amazing locations for Funplex in NJ, East Hanover and Mt. Laurel, both offer incredible indoor play experiences. It is FREE to enter but you must purchase a fun card, wristband or season pass to enjoy all the rides and attractions. Some experiences include laser tag, arcade games, Warrior Course (obstacle course), go karts, Hologate (virtual reality game) and XD Dark Ride. Guest can also enjoy fun rides like Super Twister, bumper cars and Skyscraper. Funplex is open daily.
Northlandz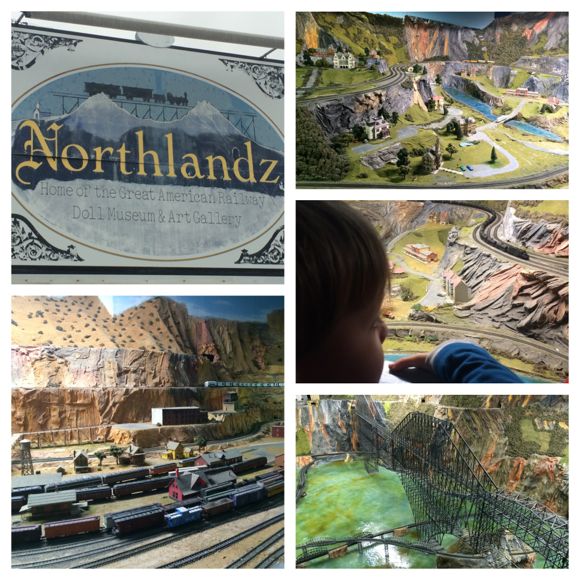 If your kids love trains, they will love Northlandz. Located in Flemington, Northlandz offers hours of fun as families see close to 100 trains chugging along 6 miles of track. It is a breathtaking sight for all ages. Guests will see replicas of current towns and cities along with historical sites and events. Another impressive part of this amazing museum is the 2000 pipe organ which guests can hear played during their visit.
Woodland Indoor Playground
Children ages 0-5 year old will LOVE this drop-in play place located in Cedar Grove. This eco-friendly facility allows little ones to explore, play and learn while parents sip on coffee and connect with friends. With a pretend farmer's market, chicken coop, sandbox, tons of toys and more, Woodland Indoor Playground offers hours of learning through play. Did I mention they also have FREE WiFi? Woodland Indoor Playground is open daily and costs $16 for the first child over 12 months old and $10 for the first child under 12 months old.
Sahara Sam's Oasis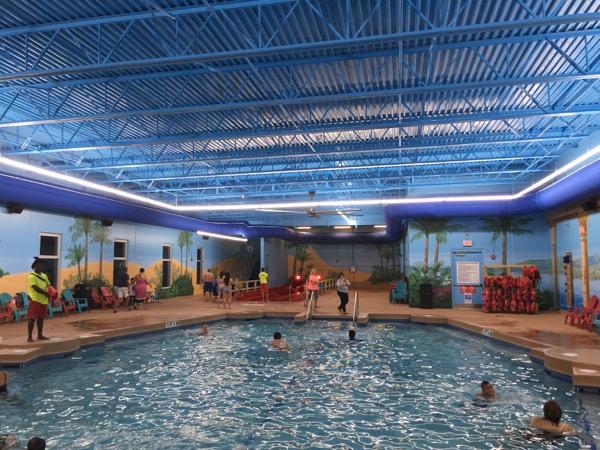 You don't have to travel to the Poconos for indoor water park fun! The next time the weather is too frightful to head outside, pack up the kids and head over to Sahara Sam's Oasis. Families will have a blast riding, sliding and splashing all day at this amazing indoor water park. There are exciting adventures for all ages from giant slides to a wave pool to splash areas to even The Flow Rider. Located in W. Berlin, next to Diggerland, Sahara Sam's Oasis is your next must-do adventure!
Insectropolis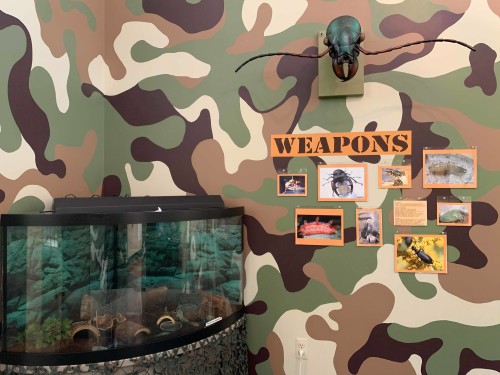 Insectropolis is an exciting and unique museum located in Toms River. Visitors have the opportunity to discover and learn about thousands of insects from all over the world. Insectropolis has 6 amazing bug-inspired exhibits where families can get a close up view of the unique and amazing world of insects. Kids will boost their science skills in the process!
Adventure Aquarium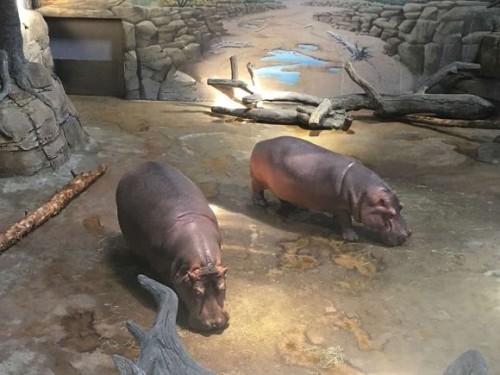 Adventure Aquarium, located in Camden, is one of the most fascinating places to visit in NJ. Families have the opportunity to delve into the world of science, especially marine biology. Guests can explore exhibits with sea creatures from around the world such as penguins, sharks, octopuses, hippos, jellyfish, sea turtles and much more. The KidZone provides a true multi-sensory approach to learning as children are able to play, jump and crawl through interactive exhibits.
NJ State Museum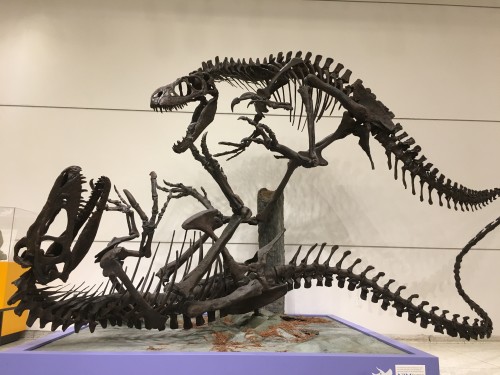 The NJ State Museum, located in Trenton, offers a unique educational experience for individuals of all ages. Guests can explore not one, but four exciting museums plus a planetarium! The Archeology and Ethnography section offers a collection of over 2 million prehistoric and historic specimens collected from nearly 100 years of excavation. The Fine Art section has over 12,000 works of art to enjoy and discover. The Cultural History section has over 13,000 artifacts from NJ including flags, tools, furniture and more. The final area focuses on Natural History and includes a Learning Lab where visitors can watch and ask questions as fossils are prepared. The NJ State Museum also has the largest planetarium in NJ featuring Full-Dome-Video and projects more than 6,000 stars.
Morris Museum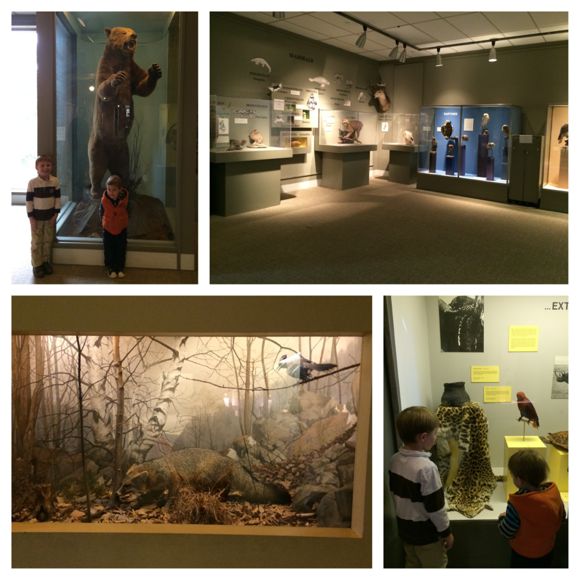 Located in Morristown, Morris Museum combines the love of art, theatre and science into one exciting interactive experience the entire family will love. Morris Museum is open Tuesday through Sunday from 11am – 5pm (Sundays the museum opens at 12pm). On Tuesdays, the museum stays open until 8pm with pay-what-you-want admission from 4pm – 8pm. Morris Museum offers families the opportunity to explore fun permanent exhibits as well as special and traveling exhibits. Kids are able to tap into the world of science and art while engaging all of their senses.
Imagine That Museum
Imagine That Museum is a fun, interactive and multi-sensory experience that children will LOVE. Located in Florham Park, Imagine That Museum has a wide variety of educational and brain boosting activities for kids such as puzzles, arts and crafts, an instrument room, pretend store, sand box, pretend mail room, pretend animal hospital, real fire engine and airplane, play maze and much more. Imagine That Museum allows kids to have fun exploring and discovering their surroundings while improving their language, motor, social and cognitive skills.
Medieval Times Dinner and Tournament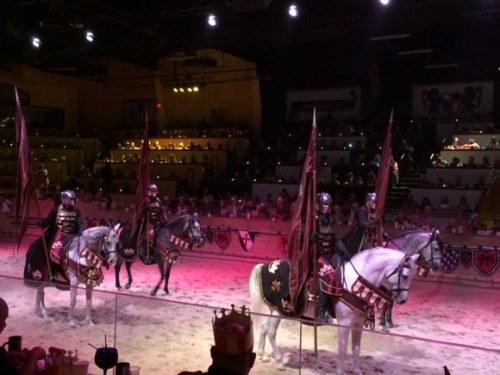 Located in Lyndhurst, Medieval Times sparks the imagination from the moment you pull into the parking lot and see the magnificent castle. Once inside, kids and parents will feel transported to another world where Kings and Queens ruled the Kingdom and knights had to fight for their honor. Families will be entertained by breathtaking horsemanship, jousting competitions, falconry and more! Read our review here!
Garden State Discovery Museum
Take a trip to the Garden State Discovery Museum in Cherry Hill where kids can engage in hands-on learning fun. On their website it states, "We are a celebration of imagination for children ages infant through 10 years old!" Now that is exactly what we are looking for at Mommy University. From pretending to be a paleontologist in the Dinosaurium to being lifeguards in the Down the Shore area to dressing up like a prince or princess and exploring a castle, there is something to spark everyone's imaginations!
Ticklez Play Center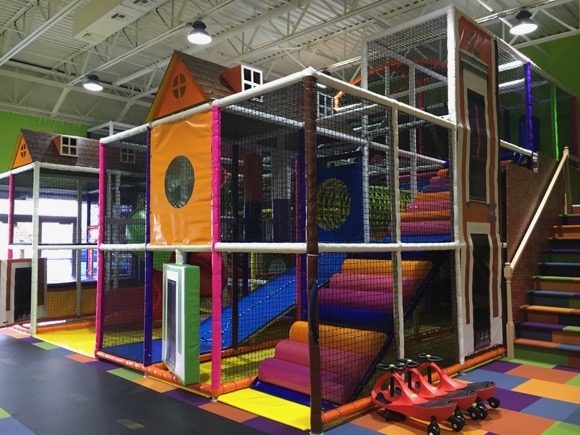 Ticklez recently opened its doors in Budd Lake and has been entertaining kids ever since. With an amazing leveled play structure that includes slides, obstacle courses, climbing structures and more, kids can play for hours. Kids will also enjoy the pretend store and restaurant along with a basketball area. Parents, Ticklez did not forget about you as they offer comfy couches and coffee to enjoy while watching your kids play and learn!
 iPlay America
Located in Freehold, iPlay America offers a fun and unique indoor play experience for individuals of all ages. By offering a variety of rides, games and experiences, families can spend all day exploring iPlay. Guests can enjoy rides such as Go Karts, Freedom Rider roller coaster, bumper cars, a carousel and more! Ropes courses for adults AND kids also add to the excitement along with Laser Tag and the VR (virtual reality) Arena. iPlay also offers special events such as concerts, meet and greets, holiday experiences and much more. Learn more on the iPlay website.
Genius Gems
Genius Gems is a unique indoor play experience as it offers hours of learning through play that helps build a love of STEAM concepts. With over 30,000 magnetic tiles along with Ozobots and Cubelets, kids can build, create and play all day long! Located in Millburn, Genius Gems offers hands on play that builds visual, fine motor, critical thinking and problem solving skills. Kids can just drop in for some fun or enjoy scheduled classes such as STEM Enrichment, Coding & Robotics and Science in Spanish. Genius Gems is open 7 days a week, 9am-6pm.
I hope you have enjoyed reading through our list of brain boosting indoor play places. What is your child's favorite place to explore, play and learn?
You may also enjoy: