2017 Builds Opportunities for Learning Through Play
Any opportunity I have to visit Liberty Science Center (LSC) with my family is embraced because I know that behind every corner is another opportunity to learn through play. It is an absolute must do experience for families in New Jersey as well as during any of the extended breaks. Since spring break varies based on your specific school calendar, the winter break is a universal break for school aged children throughout the garden state. LSC capitalizes on this in their 12 Days of Science which entails 3D printing, igloo building and the physics of hockey (to name a few).  As guests of LSC, we were able to explore several unique activities of 12 Days of Science in addition to the permanent and rotating exhibits.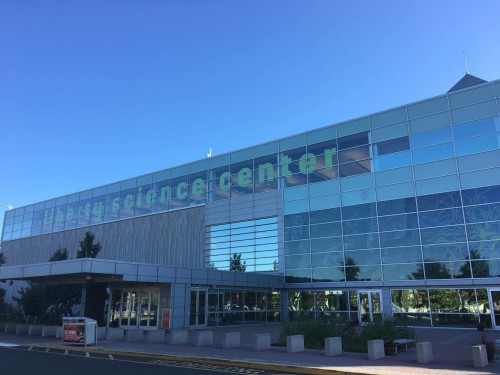 Mommy University Presents
Must Do Experiences at 12 Days of Science
TP Blizzard
In not many instances will launching toilet paper into the air be transformed into a scientific lesson unless you are at Liberty Science Center. Based on the Bernoulli Principle, we sat down to watch how to the power of leaf blowers, paint rollers, and toilet paper results in a mid-day child's dream. At noon each day of 12 Days of Science, you can go to the Governor's Hall for this explosion.

Hands on Learning Fun!
While there has not been enough quantity of snow to build an actual igloo, LSC has exposed children to building toys utilizing a simple household item: milk containers in 2016.  Incorporated throughout the building are stations that promote learning through hands on fun which can be building an igloo.  In the past , they have had 3D printing a snowflake or playing with tactile material.  Employees are available to guide the children who get stuck along the process.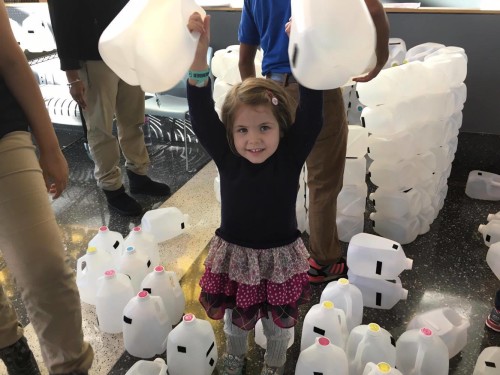 Penguin Pointers (December 29-30)
All dressed up to visit LSC, an African penguin from Jenkinson's Aquarium is a special guest at the festivities. There are several educational shows which are free with admission. You do need to pick up tickets one hour before the show and can line up ten minutes before they open the doors. Children learn about penguin life from their inability to fly to their location (hint: they live below the imaginary penguin fence often times referred to as the equator). Every seat offers a great view as they will wheel the penguin around the audience.
Cosmic Celebration
Liberty Science Center is proud to open the Western Hemisphere's largest planetarium.  The Jennifer Chalsty Planetarium along with the Star Trek exhibit has inspired the LSC to launch a month long celebration of outer space called Cosmic Celebration.  Pop Up Science stations will promote a better understanding of Astronomy as well as Engineering.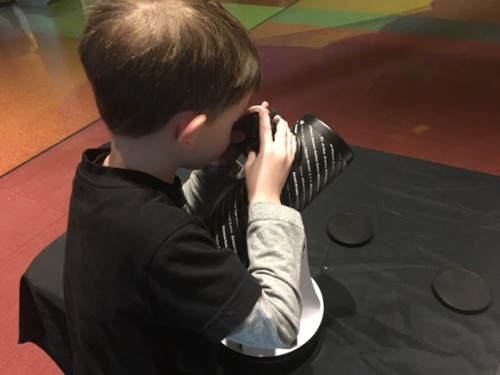 12 Days of Science takes place from December 22, 2017 to January 1, 2018 and is included with general admission. Our listing only covered a few experiences, however, there are so many more such as Slapshot Hockey, Liquid Nitrogen Ice Cream and the Laser Wonderland Show! This is in addition to the Thomas & Friends or Star Trek : Star Fleet Academy exhibits , the Infinity Climber and other exhibits that will have your kids absorbing information about the world that surrounds them. We recommend checking the calendar on the Liberty Science Center website as not all the activities we listed are available every day.
You may also enjoy: