Updated for 2019!!
There are so many amazing experiences to be had this winter that help kids learn, grow and develop. What's even better is that these experiences don't have to cost a lot of money. In fact, many are FREE. Yes, I said FREE! At Mommy University, we love sharing brain boosting activities but we also know that most families, like ours, are on a budget. This winter, we have put together a list of exciting brain boosting experiences your entire family will LOVE!
2019 FREE Brain Boosting Winter Fun
Home Depot Kids Workshops
If you follow Mommy University on Facebook, then I am sure you have seen our pictures at the Home Depot Kids Workshops. I have been bringing my older son since he was 4 years old. Even though it says it starts at age 5, I have never had a problem bringing my kids. Home Depot Kids Workshops take place the first Saturday of every month from 9am-12pm. The workshop is great for building fine motor skills, increasing independence and sparking creativity.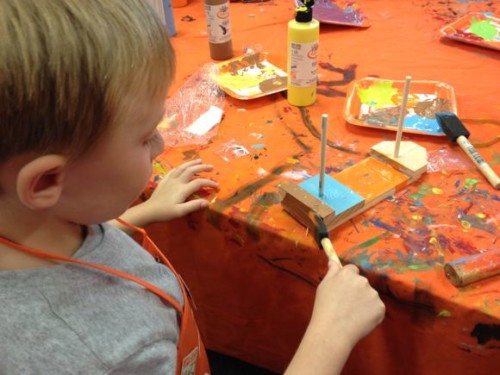 Barnes and Noble Story Time
Since my kids were babies I have taken them to the FREE story times at Barnes and Noble. Not only do kids get to enjoy a great story, they also sing songs and complete a fun activity. Most Barnes and Noble stores offer weekly story times so check your local schedule for more details. Special events also take place throughout the winter.
Free Crafts for Kids at Lakeshore Learning
Every Saturday from 11am-3pm at Lakeshore Learning stores, kids can enjoy a fun themed crafting experiences. This winter kids can make a variety of adorable crafts while building fine motor skills and sparking the imagination. Here are the crafts you can make this winter:
January 5 Penguin Pal
January 12 Snowy Scene
January 19 Live the Dream Dreamer
January 26 Everyone Fits in Puzzle
Bank of America Museums On Us
On the first full weekend of every month, Bank of America card holders can enjoy FREE admission to museums all over the country. The Museums On Us program gives families access to amazing learning experiences that they otherwise may not have been able to afford. In NJ, families can visit Morris Museum, Liberty Science Center, Garden State Discovery Museum, Newark Museum, The Noyes Museum of Art of Stockton University, Wheaton Arts and Cultural Center, Montclair Art Museum and Aljira, a Center for Contemporary Art.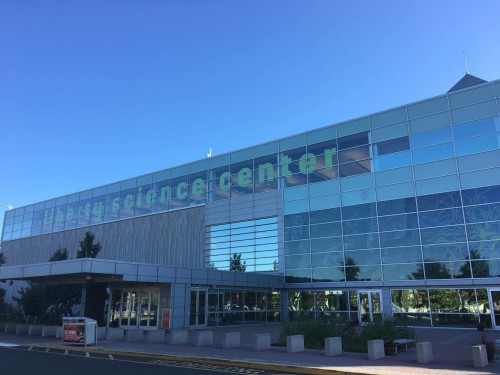 Groundhog Day Celebration
Whether you want winter to end early or last a little longer, Groundhog Day is always a fun experience for everyone. This year, learn all about this furry creature and its role in the ecological community at the Groundhog Celebration at Stony Brook Millstone Watershed in Pennington, NJ. Families will also enjoy games, a hike and roasted marshmallows by a fire. This FREE event takes place February 2 10am-11:30am.
Free First Thursday at Montclair Art Museum
On the first Thursday of every month, Montclair Art Museum will open its doors to the public for FREE allowing families to explore everything MAM has to offer. Admission is from 5pm-9pm and tours take place at 6:30pm and 7:30pm. There will be live music, free drop-in art classes, complimentary chair massages and a Kids' Creativity Center.
Cape May County Zoo
Zoos offer amazing developmental and academic benefits for kids. This winter families can explore Cape May County Zoo for FREE. In fact, this zoo is free all year long! It's a wonderful way to enhance vocabulary and introduce kids to the world of science!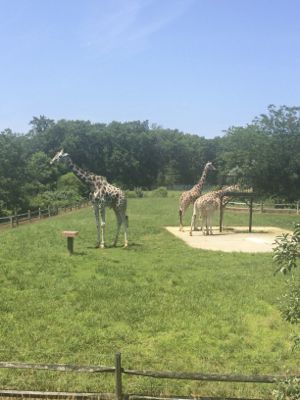 Bergen County Zoo
From November through May, the Bergen County Zoo is FREE to visit. It is open every day from 10am-4:30pm. Not only will guests get to see a variety of animals, there are also several special events this winter that the entire family will love.
Maple Sugaring at EEC
This winter head over the Environmental Education Center in Basking Ridge for an exciting maple sugaring event. This 90-minute family experience will take guests on a journey through the maple syrup process, past and present. Families will also enjoy a 1/2 mile hike. The suggested donation is only $1/person. (I know it's not FREE but I figured it was pretty close.)
Sugar Maple Celebration
Families will love the Sugar Maple Celebration which takes place mid-March at Dukes Farm in Hillsborough. The event includes a family scavenger hunt, a lesson on tapping trees, tastings and more! Stop by the cafe for food inspired by the maple flavor.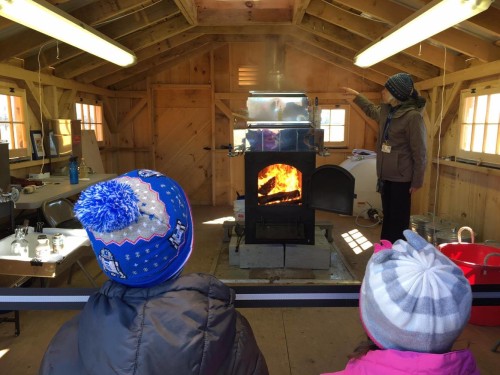 Sledding
Okay, sledding may not be an event but it is definitely a FREE activity that families can enjoy this winter in NJ. There are a number of state parks that offer free sledding such as Hopatcong State Park, Allamuchy Mountain State Park and Citizen's Park.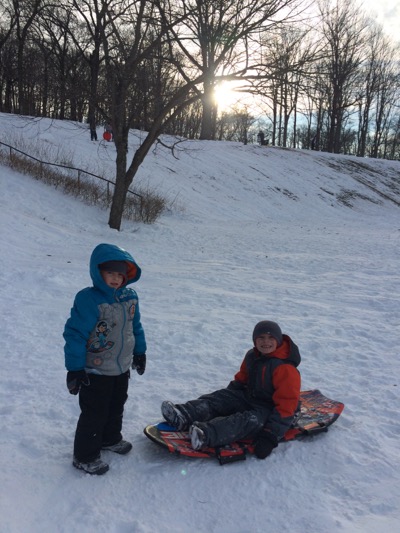 NJ Maker's Day
Throughout New Jersey on March 22 and 23 there are over 300 locations that will be hosting activities in celebration of Maker's Day. A Maker is an individual that makes their own items utilizing skills to think outside the box.  While it includes trades that are more hands on like wood design and can incorporate new technology like 3D printers.  You can check out the NJ Maker's Day page for locations or you can follow our recommendation to visit Maker Depot in Totowa for hands on activities. One year, children could make a mini light saber and put together a wood plane and everyone was invited to tale a photo on a wood motorcycle.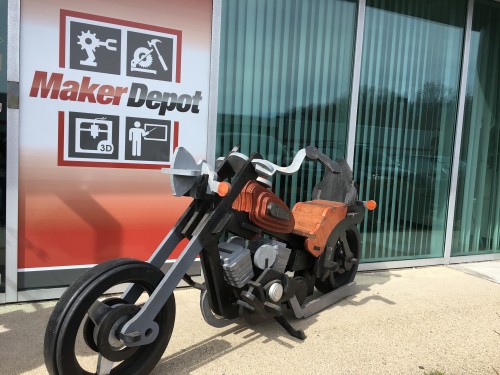 Keep checking back as we will be adding to this list as new events are released! Have fun learning through play this winter!
You may also enjoy: