Updated for 2019!
While celebrating the new year may have involved festive drinks and dancing, that doesn't have to end now that you have a family. In fact, New Jersey offers unique and engaging ways to celebrate with the entire family. From bowling to fireworks to playing in a museum, children can now be included no matter what their age in activities that are appropriate for them. We do recommend looking into the activities prior to December 31 as most require advanced purchase of tickets.
New Year's Eve Celebrations for Kids in New Jersey
Adventure Aquarium's Annual New Year's Eve Splash (Camden) includes not only seeing marine life but also includes fireworks over the Delaware at 6pm. This year's theme is New Year's Around the World where a different country will be celebrated each hour!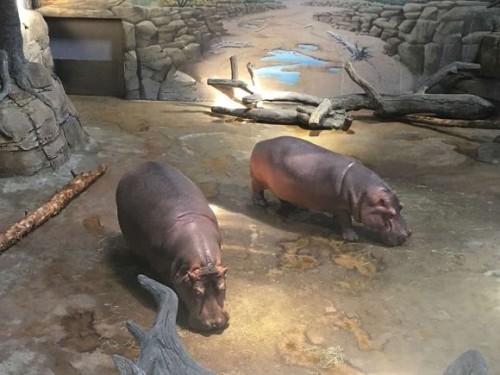 Bounce U (Paramus) Countdown to 12 Noon Bounce invites children to bounce 45 minutes in two different spaces but will stop all activity to countdown to noon so that they can enjoy a balloon drop followed up with pizza!
Bounce U (Blackwood) Noon Year's Eve Countdown will have kids enjoying a balloon drop, crafts and more! Different time slots are available so that children can burn additional energy.
The Big Playhouse (Westwood) New Year's Eve Balloon Drop Countdown to Noon will be overflowing with hats and noisemakers as balloons descend from the ceiling at noon. From 10am – 12pm, children will be running and dancing to the new year.
Battleship NJ (Camden) New Year's Fireworks from the Battleship enables families to watch the fireworks over the Delaware. They will have music, food concessions and bar service. Two hours before each show – 4:00 pm for the 6:00 pm fireworks show and 10:00 pm for the midnight show the doors will open. Suggested donation of $10.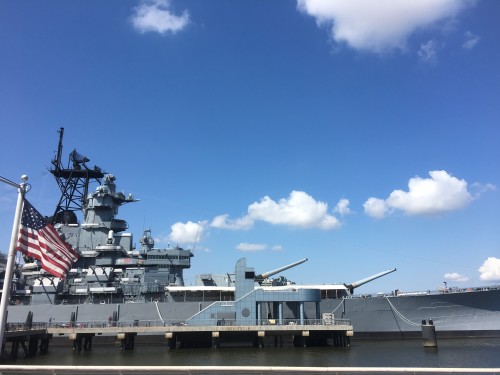 Dave & Buster's (Wayne) celebrates with their NYE Early Family Event which runs from 5-8 pm! They will offer excitement with their New Year's Eve package which combines food and fun that guests have grown to love at Dave & Buster's.
First Night Morris (Morristown) rings in its 28th year of family friendly entertaining on New Year's Eve. Families can enjoy over 40+ performances across 16 indoor venues with over 100 artists.  Purchase tickets directly online for this legacy event.
FunPlex (East Hanover) Enjoy a New Year's Eve  dinner with purchase of an Extreme Band. Dinner is served 6:00pm-8:00pm and a family Balloon Drop at 8pm. The Funplex will be open 10am to 10pm.
Goldfish (Denville) Noon Year's Eve Party is a great idea for that water baby or budding swimmer!  This FREE event is includes a family swim and a snack that wraps up with a countdown!
Ocean City First Night (Ocean City) has a non-stop schedule of family friendly events such as a telescope observations, a karaoke party, magic shows and even jugglers! Over the night, your family can decide which events and activities to attend leading up to fireworks at midnight.
Garden State Discovery Museum (Cherry Hill), which has a wonderful focus on learning through play, will have a New Year's Eve celebration at 12pm or 3pm. Singing and dancing will welcome in the new year.
iPlay America (Freehold) New Year's Eve party includes DJ light shows, games with prizes, confetti cannons and watching the ball drop on the big screen. An adult cocktail area will also be available. Of course there is also unlimited rides which will have everyone screaming from a great time! The event takes place 7:30pm-1am.
Little Gym (Roxbury) with two different time slots to accommodate children of different ages the Noon Years Eve Party offers children who can't stay up all night the opportunity to have fun with gymnastics, activities, and crafts.  Purchase tickets online for this special event.
Medieval Times (Lyndhurst) A Medieval New Year's Eve will have everyone feasting on hors d'oeuvres and a four course meal, however, the real attraction is the epic battles that will take place and the invitation for everyone to go into the Museum of Torture. At midnight, children will get a non-alcoholic beverage to toast the new year.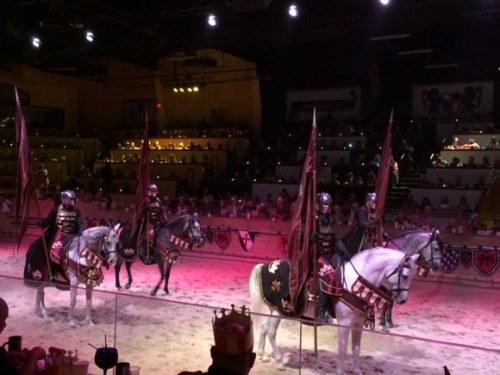 Pump It Up (Randolph, Freehold, Roselle Park, Marlton and Hamilton) Noon Year's Eve Jump allows children to burn off excess energy. From hats to noisemakers to a balloon drop, this party has four different time slots for children to participate.
Circle Bowl & Entertainment (Ledgewood) offers Family New Year's Eve parties the entire family will LOVE! Various packages are available from 3pm-12:30am. Some packages include bowling, shoe rentals, laser tag, game cards, food, raffle prizes and more!
Randolph YMCA (Randolph) New Year's Eve Family Fun Day takes place from 2-4 pm for the entire family! A variety of stations and activities for the children to participate in like a photo booth, craft tables, small bouncy houses, face-painting, & tattoo station!  Purchase tickets for this family friendly event.
Robert J. Novins Planetarium (Toms River) is the perfect place for a Noon Year's Eve Party, Craft and Show! With several different time slots you can purchase a ticket that includes the craft and light show.
Sahara Sam's Oasis (West Berlin) NYE Midnight at the Oasis is perfect for water babies! Starting at 7pm, families don't have to miss the tropical weather. Cider toasts for the children as they enjoy a foam party that only Sahara Sam's can offer!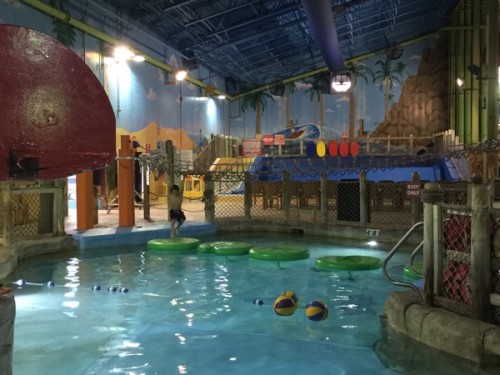 Trenton Downtown Association (Trenton) Patriots Week gives the budding historian in your family the opportunity to develop a deeper appreciation of American history. On New Year's Eve, families can enjoy a concert by the Capital Philharmonic Orchestra.
Ticklez New Year's Eve Bash will be a fun event for the entire family! From 5pm-8pm, kids can enjoy open play, games, dinner and more!  Purchase your tickets so you don't miss the balloon drop at 7pm (in London)!
Dave and Buster's in Woodbridge will be holding an exiting New Year's Eve Party from 12-3pm. The package includes appetizer buffet, dessert, game card and video ball drop!
Six Flags Great Adventure will offer amazing New Year's Eve fireworks the entire family will LOVE! The event takes place at 9pm behind The Joker on New Year's Day.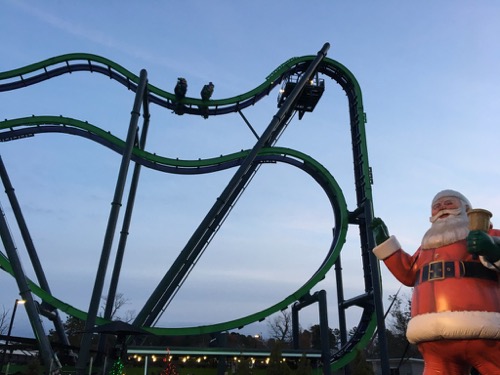 Don't forget to check out your local library!  It is not uncommon for the public library to host a noon story time that invites families with young children to celebrate new year's.
BONUS: NYE Fun Outside New Jersey
Please Touch Museum Countdown to Noon allows children to celebrate the start of the new year before naptime. A favorite place to learn through play, there will also be live music and theatrical performances leading up to the ball drop at 12pm.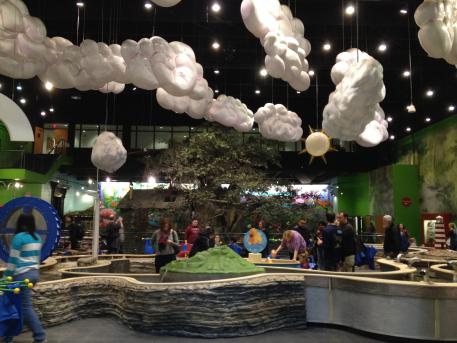 If your kids are too little for New Year's Eve check out our ideas to host fun and learning at home!