Mommy University is so excited to partner with Camelback Lodge to share with you all their holiday magic.
December is absolutely chilly in the mountains of Pennsylvania; however, the warmth radiating off the red and gold decorations on the Christmas trees in Camelback Lodge told us the holiday season is here! This is not our first trip to Camelback, but it is our first time during the holidays. After a stressful Saturday morning, all of the tension dissolved when we walked in the entrance to a crackling fireplace and the expansive Christmas décor throughout the lodge. From towering trees, to a sled for children to climb, each detail added to the magical weekend.
As guests of the hotel, we were visiting to welcome Santa Claus and Mrs. Claus to Camelback Lodge. I have learned first hand that they treat their guests from the North Pole royally. On the day of their arrival a full day schedule was available that included arts and crafts, a visit from Optimus Prime and local musicians to perform festive tunes. All of this lead up to a marching band led parade to welcome Santa and Mrs. Claus in a horse-drawn carriage. While this special introduction does not occur every weekend in December there are some amazing reasons to celebrate the season at Camelback Lodge.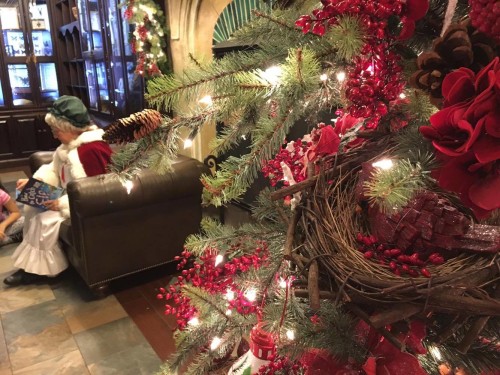 Celebrate Holiday Dreams at Camelback Lodge
Visit with Santa Claus
Camelback Lodge has one of the most impressive Santa Claus displays I have seen. Flanking both sides of his red chair are massive trees and large presents. The line was short when we attended and moved quickly and most importantly the cost of the photos is reasonable. Here are the dates and times he will be present in 2016:
Dec. 11            11:00 AM-3:00 PM
Dec. 16-17      5:00-9:00 PM
Dec. 18            11:00 AM-3:00 PM
Dec. 23            5:00-9:00 PM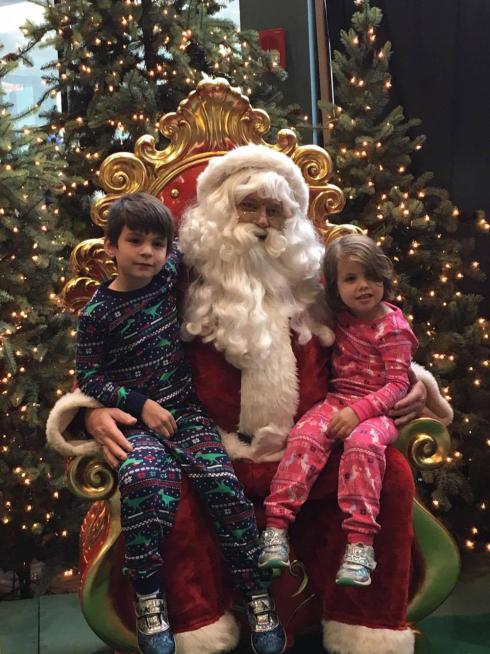 Enjoy a story with Mrs. Claus
We are strong believers in reading frequently so the opportunity to have Mrs. Claus read several Christmas stories is a memory that my children will treasure. Reading by the fireplace with a decorated tree a few feet away just reminded how special this time is. What could make this moment better? Well, there is also hot chocolate or hot cider! Here are the times Mrs. Claus can be found sharing stories in 2016:
Dec. 10                 6-7:00 PM
Dec. 16                 6-7:00 PM
Dec. 17                 6-7:00 PM
Dec. 23                 6-7:00 PM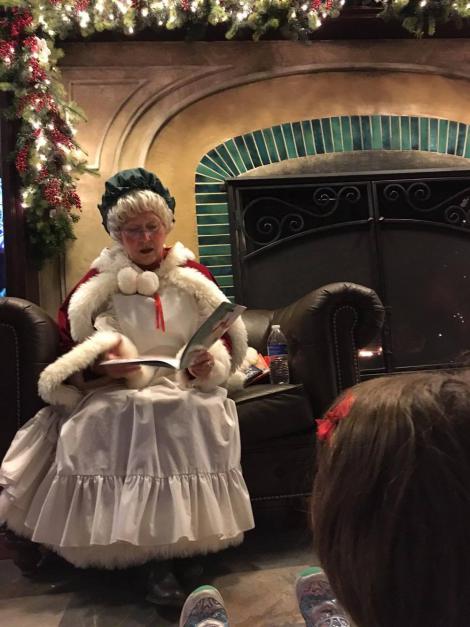 Mail a letter!
While Camelback Lodge provided us with simple form letters our children can complete, it was perfect for our preschoolers. There is also a mailbox by the fireplace where children can mail their wish lists to Santa. We found this was a perfect activity in the morning and was perfect to encourage the children to practice writing their names.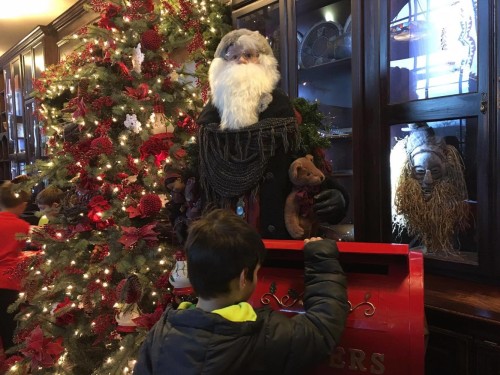 Dive in the water!
Dive? How about surf, ride a wave, or get dunked? Attached to Camelback Lodge is Aquatopia which is an expansive indoor waterpark. Aquatopia has activities that every age level can participate in. From the toddler splashpad Penguin Play to the thrilling Venus Flytrap to the adult bar Flyboys, there is so much so I am going to highlight my favorites.
Ka-Na-Gawa Wave Pool
The Ka-Na-Gawa wave pool looks stunning in the day and at night, and we find it very relaxing. Tubes are allowed, and it is usually our first and last stop at Aquatopia.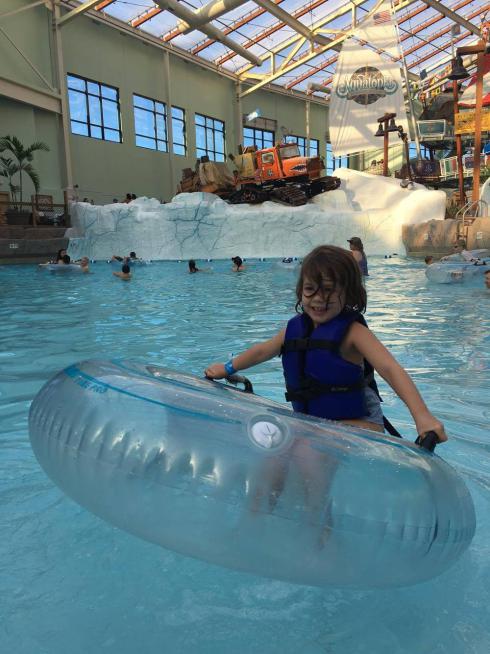 The Lost River
If you want to relax in the lazy river you need to walk through the grand entrance with the oversize iguana greeting you. The design inspires you to relax. I find this is an activity that most ages can participate and enjoy.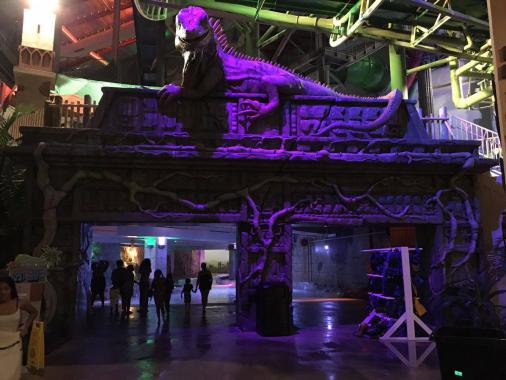 The Venus Fly Trap
Since my children finally met the height and weight requirements we were able to ride the Venus. This ride requires a minimum of four people in a massive tube.   am not sure who screamed the most but let's say I rode this with my eyes closed and then with them open.
The Himalayan
My son finally met the height requirements for this ride and he loved it. It is an individual ride where you lie flat on a mat as you soar down a tube. There are lights so the brave can go on this ride with their eyes open.
After all this stimulation the best place to be? Sleeping in the comfortable beds at Camelback Lodge!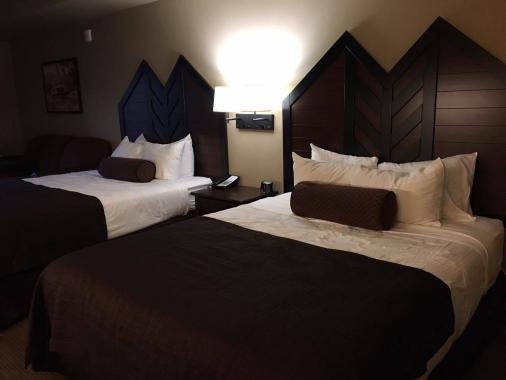 After visiting Camelback Lodge, I declared that we need to come back again during the holiday season. The scenery is phenomenal, the opportunities to engage with Mr. and Mrs. Claus as well as the escape to swim ourselves to exhaustion made this trip one of our favorite family getaways.
You can also peek at our 2016 trip to Camelback Lodge here!
Camelback Lodge & Aquatopia Indoor Waterpark, 193 Resort Drive, Tannersville, PA 18372 
If you like this post, you might like:
The North Pole Comes to Camelback Lodge