Updated for 2020!
There is something so inspiring and magical about holiday lights. White, colored, twinkling or dancing, they all capture the wonder and spirit of the holidays. My boys and I always get so excited when we see the first house decorated for Christmas and our favorite car ride game is counting all the houses with lights. It is such a joyous time of year and the lights make it even more exciting!
Besides driving around town to see amazing holiday light displays, we also love visiting light shows and events around NJ. For the past several years, our holiday tradition has been driving through the Christmas Light Show at Skylands Stadium in Sussex County. With over 2 million twinkling lights along a 1-mile driving path, it is the perfect way to enjoy the holiday season and spend time with friends and family.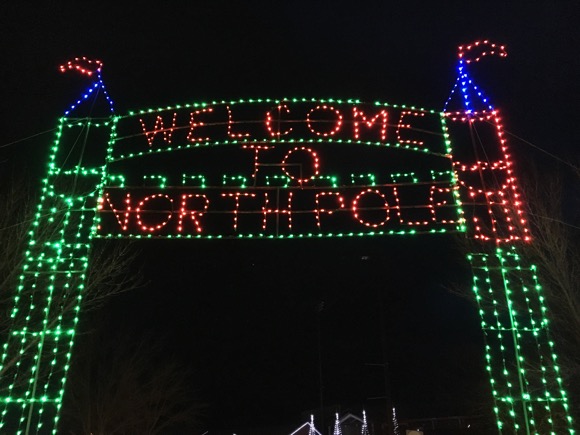 As soon as you enter the Skylands Stadium, you can feel the holiday excitement. The wonder and awe on my kids' faces when they see the lights is priceless. As you drive through the entryway, you are transported into a winter wonderland. The dancing lights and themed displays are spectacular. I love the fireworks made from lights while my boys love the leaping reindeer. Our entire family always becomes entranced by the tunnel of lights that closes out the show. Check out our Youtube video for a peak inside:
The fun doesn't stop with the drive-thru lights! Skylands Stadium also offers an Outdoor Christmas Village which is FREE to explore. It offers walk-thru lights, a skating rink, Polar Bear statue for photos, Yuengling Ice Cream Shop and Hot Chocolate Bar, s'more station, carnival games and more. Guests can also enjoy holiday shopping from unique local vendors. Pictures with Santa are available indoors.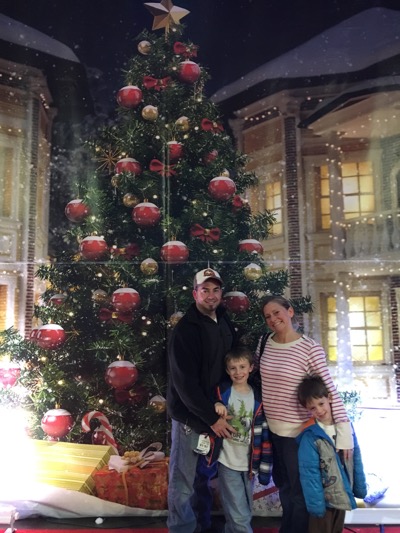 Skylands Christmas Light Show takes place on select nights November 20 through January 3, and it costs $29/car. I hope you make a visit this fun event and make it a holiday tradition for your family too! For more information visit the Skylands website!
You may also enjoy: