New Jersey has amazing festivities to celebrate the holidays in December! It also has access to New York and Philadelphia. Our visit last year to Philly had us experiencing the wonders of ice rinks, Christmas lights and the magic of the season. The drive and parking were convenient, the crowds were manageable and the fun was endless. I can't stop boasting about what wonderful experiences this city offers families at the holidays and wanted to share my five must do experiences.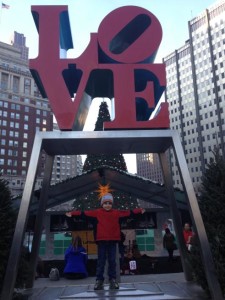 5 Must Do Holiday Experiences in Philadelphia
Macy's Christmas Light Show & Dickens Village
November 25 – December 31, 2016
1300 Market Street, Philadelphia, PA 19107
The Christmas Light Show is a holiday tradition that spans more than fifty years in the Wanamaker Building as crowds flocks to listen to Julie Andrews and watch over 100,000 lights dance across the screen. We arrived at the store's opening to catch the 10 AM show and grab a seat on the floor. Laying down, we stared up at the 40' lighted tree marveling at the brief show. This FREE experience is available every day and takes place every two hours but check the specific schedule before you leave as there is some variation each day.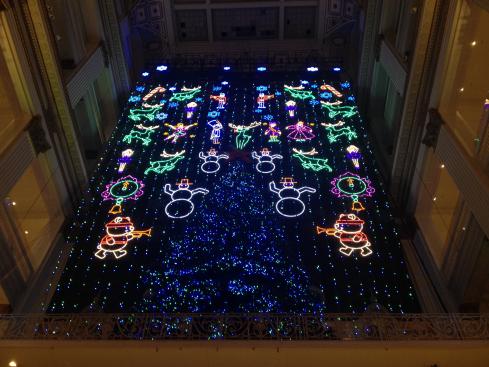 Also housed in Macy's is the beloved tradition of Dickens Village that allows visitors to travel to London in the 1840's. You are strolling through 6,000 square feet of A Christmas Carol and learning how Scrooge found his Christmas spirit. While we opted to run to the Christmas Light Show when it opened, others ran to Dickens Village because it is a lengthy wait to get into this spectacular experience; however, I still recommend it. Dickens Village feeds right into the line for Santa, so don't be surprised if the wait gets a little long.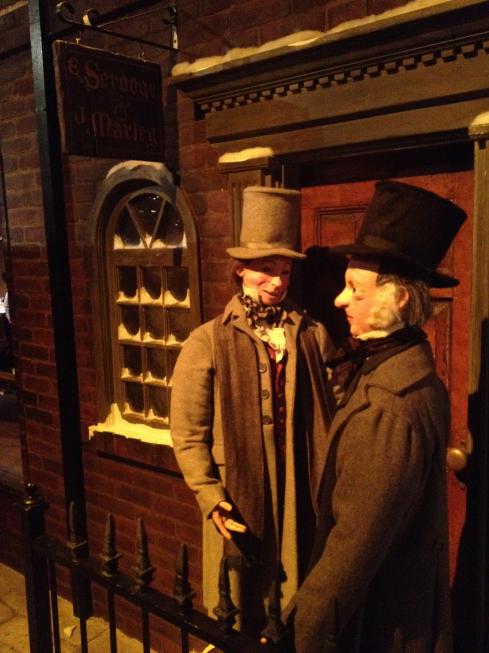 Philadelphia Zoo Joyeux Noel
December 3-4, 10-11
3400 West Girard Ave., Philadelphia, PA 19104
The Philly Zoo is a family favorite which hosts several wonderful events throughout the year. The Joyeaux Noel transforms the zoo into a winter wonderland that includes photos with Santa Claus in the Treehouse (11:00 AM, 12:30 PM, 2:00 PM) where professional photographs can be purchased. As well, there is a Holiday Hot Chocolate Bar, The Little Elves Gift Shop, crafts and activities. The Joyeaux Noel experience is included with the price of admission.
The Comcast Center Holiday Spectacular
November 24- January 1, 2017
1701 John F. Kennedy Boulevard, Philadelphia, PA 19103
Filled with festive sights and sounds, the Holiday Spectacular is a 15 minute movie that is displayed on the video wall in the grand lobby of Philadelphia's tallest building. The wall is the Comcast Experience which is one of the world's largest high-resolution LED displays that sitting on the floor to witness this experience so much fun! A montage of different Christmas music fills the room as you watch ballerinas, snowmen, and a sleigh ride to highlight the grand closing! Two things that I love about this show is that it is FREE and highly accessible. The show is played daily on the hour (except 5 PM on weekdays)!  From 10 AM – 8 PM there are plenty of opportunities to catch this delightful experience and 10 AM – 6 PM on New Year's Day.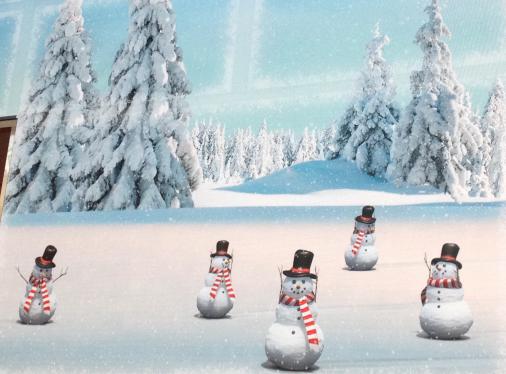 The Rothman Ice Rink at Dilworth Park
November 11 – February 26. 2017
1 S. 15th Street, Philadelphia, PA 19102
Accessible to most of the locations in this post, Dilworth Park hosts The Rothman Ice Rink during the holiday and winter season. We loved stopping here which is right outside City Hall which is also fun to stop by and admire the beautifully decorated tree. Next to the rink is The Rothman Cabin which is a heated tent that will be selling hot chocolate and treats. The admission for the rink is affordable at $5 for adults, $3 for children 10 and younger, with renting skates at $9. The hours vary so check their website before heading over to this lovely spot.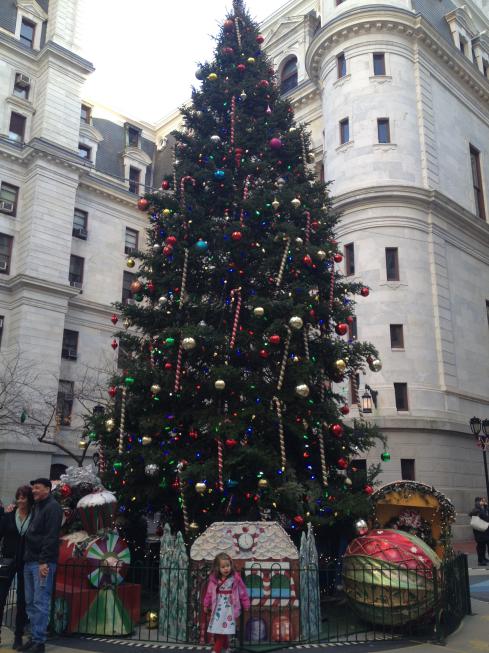 BONUS:
Reading Terminal Market Holiday Railroad Display
November 25 – December 31
1115-1141 Market Street, Philadelphia, PA 19107
Ever visit to Philly, we attempt to visit Reading Terminal! In 1984, the last train left this historic building and it was later transformed into a food market. We stop here to pick up Philly's best grilled cheese sandwich but the attraction of this space is they have Indian, Thai, Italian, and most other cuisines you can imagine or crave. Starting at 10 AM, the Holiday Railroad Display offers 17 trains running on 1/3 of a mile of track. As you sit to enjoy a crepe or ice cream, the kids can press buttons on the interactive and FREE train display.
What is your favorite holiday experience in Philadelphia?
If you like this post, you might like:
Fall and Winter Events at the Academy of Natural Sciences
5 Ways to Celebrate the Holidays in Hershey
Delight in Light: Turtle Back Zoo Holiday Lights