The magical experience of the North Pole will be visiting the premier destination of Camelback Lodge this year! From the sleigh bells jiggling to the "ho ho ho" voice of Santa Claus, families can enjoy a getaway to Tannersville, Pennsylvania that includes the magical experience of Christmas while simultaneously the stunning facilities of Camelback Resort and Lodge.
Located at the base of Camelback Mountain, Camelback Lodge has 453 suites coupled with the largest indoor family entertainment center and indoor waterpark in the Northeast. Visiting this indoor waterpark translates to endless family fun. The opportunities to play outdoors with skiing, snowboarding, or snowtubing is only further complemented by the numerous indoor fun such as The Ascent Rock Climb, Meh-Tah's Not So Mini Golf and the K-2 Climb. However, our family favorite is Aquatopia, the indoor waterpark voted #1 Waterpark by USA Today (2015). From the Mountain Mayhem to the Storm Chaser, families will enjoy the phenomenal water rides and when you need a break The Lost River will be a tranquil lazy river that invites you to relax.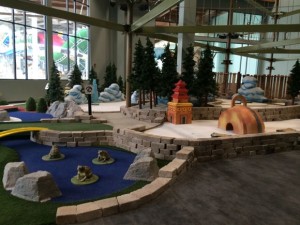 Camelback kicks up the family adventures by bringing Mr. and Mrs. Claus to this family destination. On special dates, children can visit with Santa and his elves or relax by the fireplace with Mrs. Claus for story time. There will be holiday crafts and activities such as stations for children to write letters to Santa, Holiday Mobile Scavenger Hunt, Donut Decorating, Scrap Paper Trees, and Holiday Sand Art. Cliff and Cami, the Camelback Camels, will also be making an appearance during this festive time!
Launching the 2016 Holiday Season, Mr. and Mrs. Claus will arrive on December 3rd by horse-drawn carriage! It is a fully packed schedule to celebrate:
1:00 PM             Winter Wonderland arrives as the holiday music is played throughout Camelback.
2:00-4:00 PM  Prepare for Santa's arrival at the different arts and crafts stations.
4:45 PM             Expect a special announcement from Santa's Elves in the main lobby.
5:00 PM            Led by fire trucks, the Mountainside Parade begins with dancers, elves, and of course the Claus Family!
5:00-7:00 PM  The Pocono Mountain East Show Choir will be singing holiday songs in the main lobby.
5:30-9:30 PM  Santa's Elves will be assisting as children can sip apple cider or hot chocolate or they can visit with Santa.
6:00 PM           Storytime with Mrs. Claus on front of the fireplace.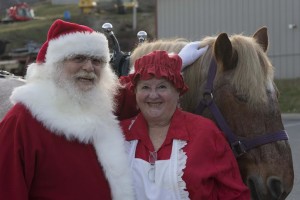 Santa's Visits Camelback Lodge
Throughout December, Camelback Lodge guests can enjoy visits with Santa and his elves!
Dec. 3              5:00-9:00 PM
Dec. 4              11:00 AM-3:00 PM
Dec. 10            5:00-9:00 PM
Dec. 11            11:00 AM-3:00 PM
Dec. 16-17      5:00-9:00 PM
Dec. 18            11:00 AM-3:00 PM
Dec. 23            5:00-9:00 PM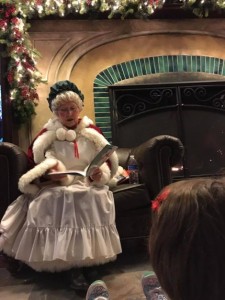 Story Time with Mrs. Claus
Children can enjoy hot cocoa or apple cider during story time that will take place in the main lobby in front of the grand fireplace.
Dec. 3                    6-7:00 PM
Dec. 10                 6-7:00 PM
Dec. 16                 6-7:00 PM
Dec. 17                 6-7:00 PM
Dec. 23                 6-7:00 PM
Camelback Lodge & Aquatopia Indoor Waterpark, 193 Resort Drive, Tannersville, PA 18372 
 
If you like this post, you might like: