Updated for 2018!
As soon as Thanksgiving ends, there is an absolute magic surrounding us as we approach the holiday season. Whether you celebrate Christmas or Chanukah, there is this warmth in the air despite the cold nights. Families flock to venture outside in search of celebrating, and one of the premiere activities to attend is The Turtle Back Zoo's Holiday Lights Spectacular. Families delight in visiting this enchanted space especially since it is FREE to visit (donations of non-perishable food items, new toys and gently used coats are accepted).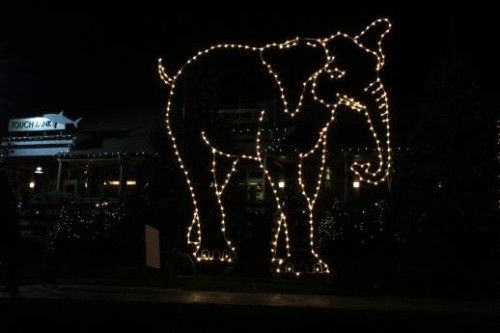 Throughout this expansive zoo are over 50 animal and winter themed characters which make up only a handful of the 100,000 lights throughout the area. This is a perfect walk for young children to help develop their language as you identify each creature together. There will also be select exhibits available that families can explore together like Sea Lion Sound, Tam-ring Gibbons, Tropical Currents Aquarium, Reptile Building and the Essex Farm. Don't be surprised if additional activities appear in the coming weeks.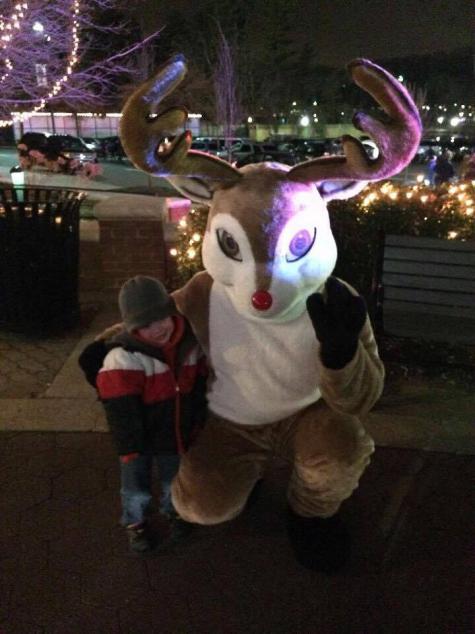 2018 Turtle Back Zoo Holiday Lights Spectacular
There are so many cool activities and experiences families can enjoy during Turtle Back Zoo Holiday Lights Spectacular. Besides spending time together and taking lots of pictures, kids and adults can enjoy exciting special events as well as a visit with Santa. The TBZ Holiday Lights Spectacular is open every weekend beginning November 16 then every day December 7 – December 31 (Closed on December 24-25). The event takes place from 5pm-9pm. Here are some activities you can enjoy:
Mailbox to the North Pole: Children are invited to mail their letters to Santa Claus.
Take a Selfie with Santa: Children can stop by and say hello to Old Saint Nick. If your camera or skills are not that strong, don't worry photos can be purchased.

Friday, November 23 – Sunday, November 25
Saturday, December 1 & Sunday, December 2
Saturday, December 8 & Sunday, December 9
Saturday, December 15 & Sunday, December 16
Saturday, December 22 & Sunday, December 23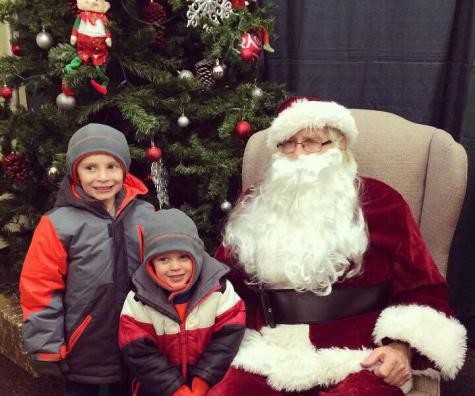 Storytime with Mrs. Claus: Children can listen to a classic story read by Mrs. Claus and meet an animal friend. Light refreshments are included with a ticket (additional fee applies and tickets need to purchased in advance).

Friday, December 14: 6 and 7pm
Saturday, December 15: 3:30, 6, and 7pm
Sunday, December 16: 3:30, 6, and 7pm
Monday, December 17: 6pm
Tuesday, December 18: 6pm
Wednesday, December 19: 6pm
Thursday, December 20: 6pm
Friday, December 21: 6 and 7pm
Saturday, December 22: 3:30, 6, and 7pm
Sunday, December 23: 3:30, 6, and 7pm

In previous years each weekend will have a different theme including activities.

Superheros- Friday, November 30 – Sunday, December 2
Princesses – Friday, December 7 – Sunday, December 9
Home for the Holidays- Friday, December 14 – Sunday, December 16

As always, you can visit some of the animals in between these activities and looking at the lights.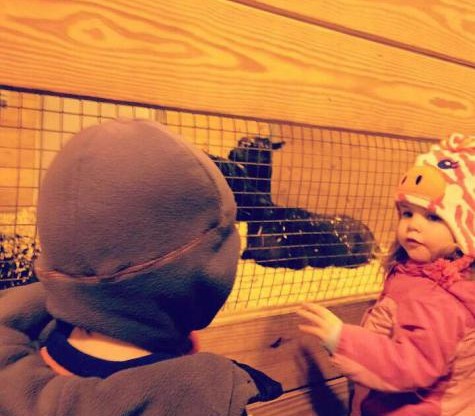 Turtle Back Zoo is located at 580 Northfield Ave. West Orange, NJ 07052
Parking is free however we do recommend arriving early. When the lot is full you might be directed to parking offsite and take the trolley to the zoo.
Check out our 2016 Photo Album!
You may also enjoy: