Sometimes traveling with a special needs child, teen or adult family member requires a great deal of advanced planning. Rather than scheduling a weeklong getaway, try a special needs night hosted by SAMBULANCE. Special Evenings at Sam's (SEAS) are designed to cater to the unique challenges of special needs individuals. Each event provides a comfortable and judgment-free evening that allows families to have fun and enjoy time together. It also allows families to develop and strengthen support systems.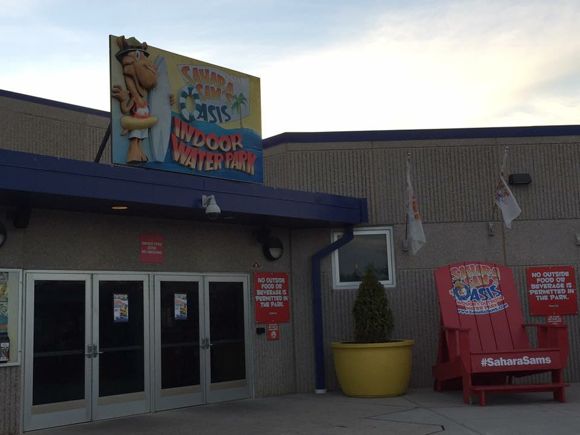 Recently, Mommy University attended SEAS which was made possible by SAMBULANCE. During this special event, additional staff was available to help all guests enjoy the slides and the various water play areas. Keeping their unique needs in mind, kids were able to play, explore and slide at Sahara Sam's without judgement. The environment was very inviting, had short lines and less crowds.
What is SEAS?
SEAS Events Feature the Following:
Limited ticket sales to reduce crowds
Reduced sensory input from light and sound
Zero depth and transfer lift available for easy entry
Quiet rooms available when children become overwhelmed
Lifeguards use whistles sparingly
Arcade games are turned off
A relaxed and comfortable dress code
Families can bring their own snacks for kids that have dietary needs
As a parent of twins on the autism spectrum, I am always looking for events that my entire family can enjoy together. Not only do I want my kids to be able to have fun in a judgement-free environment, I also want them to have the opportunity to gain important developmental skills. Of course my kids gain skills through their academic program and therapies, but social events offer learning opportunities that schools can't. I love that Sahara Sam's understands the importance of learning through play especially for kids with special needs.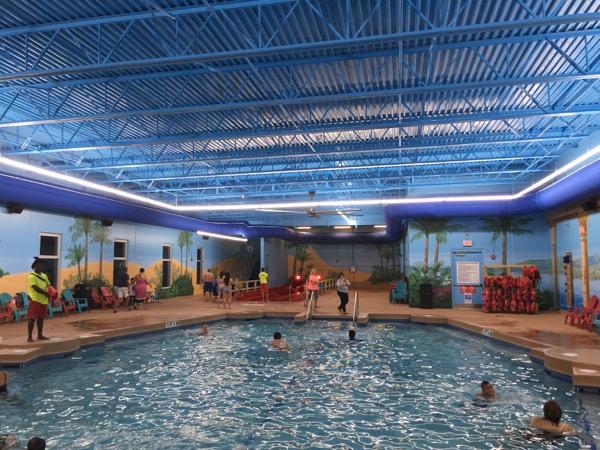 The SEAS program allows kids on the spectrum as well as other developmental delays to play, learn and grow in a comfortable environment. I loved watching my kids splash around and laugh as they enhanced important developmental skills.
 4 Reasons You Will Love SEAS
Offers Sensory Play
Sahara Sam's offers wonderful sensory learning experiences for kids. Water play is a great activity for special needs children because it's open-ended and provides opportunities for extended learning. It also provides sensory input which many kids seek and need.
Enhances Social Development 
The adventure play land has a lot to offer with water slides, buckets and water tables. It encouraged my children to pour, pound and swoosh! It also helped them play cooperatively and share the equipment. While playing, they were building important social skills needed to make friends and engage in successful social interactions.
Builds Gross Motor Skills 
The water basketball area and lily pad climber are great for strengthening gross motor skills. My son loved playing aqua basketball. As he was jumping and running through the water, he was building muscle strength, balance and coordination all while having fun. Swimming is also known to be a wonderful way to build core strength, and the SEAS event offers plenty of opportunities for kids to swim!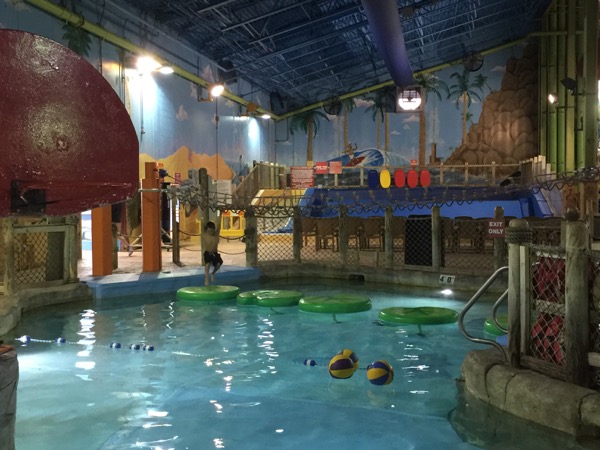 Encourages Language Development 
SEAS offers so many opportunities to enhance and expand language. While playing at Sahara Sam's, I was able to encourage new vocabulary such as stream, bubbly, sinking and funnel. While my son played at the water table, I engaged him in various conversations about the water and how it feels. Receptive language was also enhanced as my kids had to listen to directions and pool rules.
Admission to a SEAS event is only $17.95/ticket, but make sure you purchase tickets early as they are limited. The next SEAS event is May 19, 2017 6pm-9pm. Sahara Sam's also offers special needs birthday party packages during a SEAS event! You may also enjoy SAND, Special Ability Night at Diggerland.
*In full disclosure, we were provided tickets by SAMBULANCE to attend a special needs night at Sahara Sam's in exchange for our honest review.
You may also enjoy: