This school year, we are very excited to partner with amazing companies such as Crayola, OfficeMax, Precidio Design, Kidpik, Bixbee and Fashion Angels to bring you amazing back to school products that will get your kids excited about going back to school!
I can't believe it but it is already that time of year again. It's time to get the backpacks, lunch boxes, pencils, crayons, notebooks…the list goes on. After an amazing summer of fun, excitement and some relaxation (I hope), it is time to get back to the school routine. To make the transition easier, we have put together a list of some awesome back to school items we know you and the kids will LOVE.
We all know it can be difficult to get the kids excited about school again, but with the school gear on this list, your kids will be begging to return. Well maybe not begging, but they will be pretty excited. In this guide, we have included items that will not only provide opportunities for academic success but will get kids excited to go back to school. We have included Amazon affiliate links to make your shopping experience easier and faster!
Back to School Guide for Kids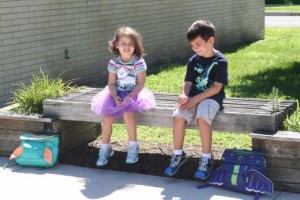 Backpacks
Bixbee Backpacks
Not only does Bixbee have a phenomenal philosophy of One Here and One There, but they also make well designed and captivating backpacks. For each backpack purchase, Bixbee donates a schoolbag with supplies to a kid in need. If that doesn't grab you, then the design of a backpack resembling a fox or owl might. If your child dreams of flying, then the backpacks with butterfly will give them wings. If they dream of launching into outer space, then the Space Racer or Rocketflyer may be more your child's style. There are also a few styles that light up just in case they needed a little more kick to the design. Mommy University readers can get a 20% discount on all purchases on bixbee.com using discount code SWEET2016 which is valid through September 2016.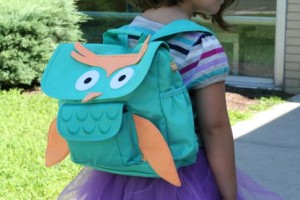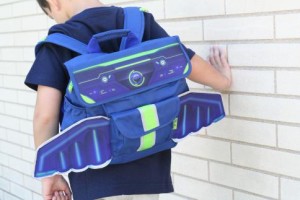 Style Lab Backpacks
Do you have a tween in your household? Then check out what Style Lab from Fashion Angels has designed that matches up to recent trends! Bright and bold colors with trending themes, the backpacks at Style Lab include a compartment for a tablet or planner and plenty of space for books, school supplies, or the cool accessories that may be filling your daughter's BTS shopping list. These stylish backpacks can also be found on Amazon.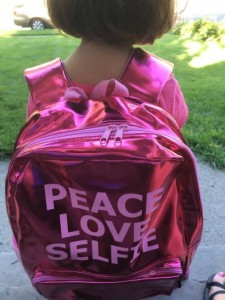 Enter our Style Lab Back to School giveaway here!
American Tourister Backpack (Found at OfficeMax/Office Depot)
This school year, let your kids show their Disney Side with Disney themed backpacks from American Tourister available at OfficeMax and Office Depot. What kid wouldn't be excited to go back to school with a Finding Dory, Star Wars or Frozen backpack? The main compartment is perfect for books, folders and art projects they will bring home (all the time) while the small front compartment can hold school supplies and small notebooks. The side mesh pockets are great for water bottles, and the padded straps make the backpack comfortable to carry.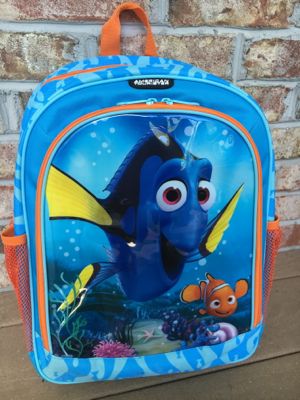 High Sierra Backpack (Found at OfficeMax/Office Depot)
Available in a variety of colors and styles, High Sierra backpacks offer a fun way for kids to get organized this school year. They are perfect for middle and high school students as well as those heading off to college as they offer several compartments to hold notebooks supplies and even a computer or tablet. They even have a headphone port making it easier to listen to music while walking to school or class. The padded back panel also makes carrying school essentials more comfortable. A variety of styles can be found at OfficeMax and Office Depot.
Lunchboxes and Containers
Bixbee Lunchbox
Besides making adorable, unique and stylish backpacks, Bixbee also makes lunchboxes that will make kids excited about going to school. From butterflies to zombies to camouflage to even monkeys in space suits, there is something for every style and interest. We recently received the Emoji lunchbox at Blogger Bash and love it. Bixbee knows how to use the current trends and interests to make going back to school something to look forward to! Mommy University readers can get a 20% discount on all purchases on bixbee.com using discount code SWEET2016 which is valid through September 2016.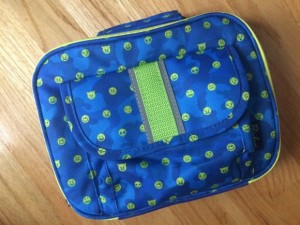 Precidio Design Snack in the Box and Drink in the Box
We were recently introduced to innovative and unique snack and drink containers that your kids will LOVE to bring to school each day. Whether it is for lunch or snack, Precidio Design has created two amazing products that make packing snacks and drinks for school easy. The Drink in the Box is a reusable, easy to clean container that comes in 8oz and 12oz sizes. The Snack in the Box offers dual chambers so kids can have 2 healthy snack options. It is easy to open making it perfect for kids as young as preschool. Each product is BPA, BPS and Phthalate free and made from the nearly indestructible Tritan. They fit perfectly in your child's lunchbox and backpack and come in a variety of colors. You can purchase these products on drinkinthebox.com as well as Amazon.
Style Lab Lunchboxes
Fun and fashionable, Style Lab makes products the young girl or tween in your life will love! The soft lunchbox with emojis or metallic pink will definitely grab their attention. Adding a new lunchbox can just be the item that gets her excited about the new year!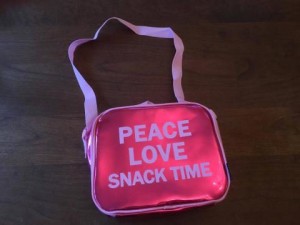 Enter our Style Lab Back to School giveaway here.
BentoUSA
If you want kids to get excited about lunch boxes then add some fun accessories.  BentoUSA has many and affordable options to add exciting elements such as egg molds, sandwich pouch makers, different shaped boxes, and even sandwich cutters that will imprint animal faces.  We loved the look of the Star Wars lunch accessories that we will be using this year!
School Supplies
Divoga Scented Pencil Cases
I have found that kids really like picking out their own pencil cases. They are often a reflection of their style and personality. This year, let your kids engage all their senses with the scented pencil cases from Divoga. They are a fun and unique way to carry school supplies that will get kids excited about going back to school. Kids can choose from a variety of colors and scents like strawberry, banana, cupcake, watermelon and grape. You can purchase this exclusive product at your local OfficeMax or Office Depot.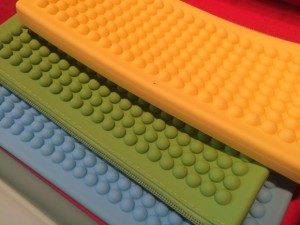 Crayola Art Supplies
Crayola has been a trusted company by teachers and parents for years to help get their kids ready for school and ready to learn. This year, get your kids excited about going back to school with some of their amazing art supplies. From scented markers to neon dry erase crayons to twistable colored pencils, there is plenty to get your kids on the road to success this school year.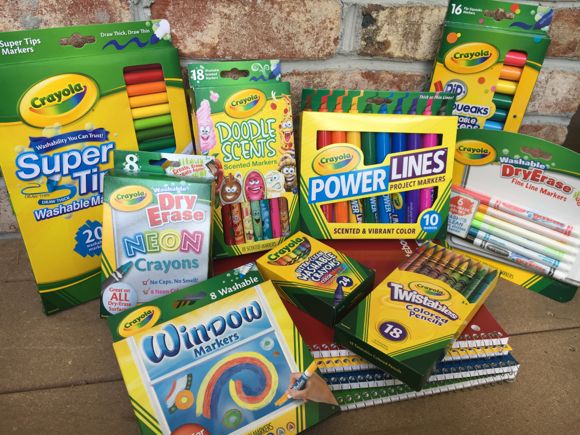 Doodle Scents: These adorable scented markers come in packs of 18 with unique smells such as pepperoni pizza, spice cake, brick oven and barn yard. Kids will love these markers so much they will be begging to draw, color and complete school projects.
Twistables Colored Pencils: Available in packs of up to 25 pencils, these bright and bold pencils are perfect for your budding artist. No sharpening is needed as you just need to twist for more coloring fun. These pencils are perfect for adding to your child's pencil case this school year.
Power Lines Project Markers: These scented markers provide vibrant colors for big school projects. They are also perfect for making colorful signs for school sports and events.
Pip Squeaks Washable Markers: Perfect for preschoolers, this marker offers bright and bold colors in a small size. They are perfect for little hands learning how to write, draw and color.
Super Tips Washable Markers: With these bold and vibrant markers, kids can draw thick and thin lines which inspires more creativity and imagination. They fit perfectly in pencil cases making them easy to transport to school. Plus, they are washable so don't worry about the new shirt or tablecloth!
Washable Dry Erase Crayon and Markers: Available in bright and bold colors, dry erase markers and crayons makes learning fun and easy. Kids can learn to write, draw pictures and solve math problems over and over again at school and at home. These are perfect for homeschool students as parents can use the Crayola Easel for lessons.
Window Markers: These colorful markers offer a unique way for kids to learn. Let your kids write their name or solve an algebraic equation on their mirror or window this school year with these awesome washable markers. They can even learn in the car!
Crayons (of course): Crayola is known for their amazing crayons. In fact, they are preferred by teachers! Crayola offers a wide variety of crayon options including ultra-clean washable crayons for your little messy artist!
*Items can also be purchased on the Crayola website!
Office Depot Color Me In Notebook
If ever there was a notebook to get students excited to take notes, it is this one. The Color Me In notebook from Office Depot offers a unique and creative note taking experience. It is perfect for those who like to show off their unique style and creativity as well as for those who need to doodle in order to concentrate during class. It's a notebook high schoolers, college students and even adults will LOVE! It can be purchased at your local Office Depot or OfficeMax.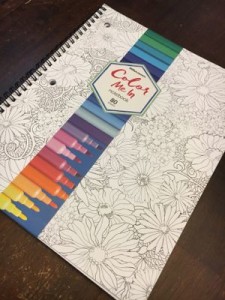 Divoga Notebooks
This school year get your kids excited about taking notes and writing essays with the stylish and unique notebooks by Divoga. Found at OfficeMax and Office Depot, these notebooks come in a variety of sizes and styles such as composition, spiral, college-ruled, wide-ruled and more. They also come in an assortment of colors and designs. From pineapples to hearts to swirls to polka dots, there is something for everyone. Divoga even makes scented notebooks!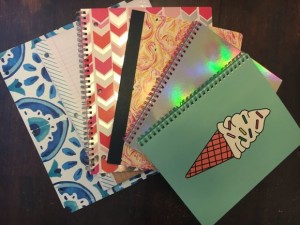 Style Lab by Fashion Angels School Supplies
If you have a young girl at home, then Style Lab by Fashion Angels will have school supplies to get them excited about the new school year! They mix useful and fun into unique supplies with a modern eye. Here are few items we are currently in love with from Style Lab from Fashion Angels.
Enter our Style Lab Back to School giveaway here!
(Back to the Top)
Clothing and Accessories
Stride Rite
Their first pair of sneakers were Stride Rite and now that my children, walk, run and jump around, we enjoy picking out these sneakers together as part of our Back to School sales. While my son picks up Star Wars, my daughter picks up her light up Disney sneakers; however my largest challenge is getting them to wait to wear their new kicks!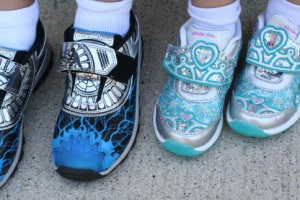 Kidpik
Kidpik offers unique clothing solutions for young girls sizes 4-14. Kidpik is a subscription service for girls that can fill out a profile and, based on their selection, clothes will be mailed in a beautifully wrapped package. What appeals to me about Kidpik is convenience and fashion sampling. You can select how often the clothes are to be mailed which I think works great especially when transitioning to new seasons. As well, girls get to try clothes they may normally avoid. Kidpik also recently launched the Kidpik Basics line that allows families to order modern clothing items in trending colors. Both of these options are wonderful to help simplify our lives.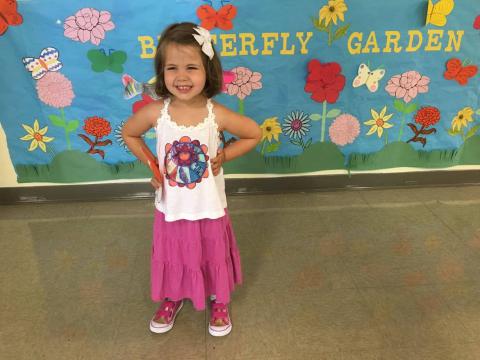 Gymboree
The quality of Gymboree clothes has always impressed my family. They have several collections released each season that offer plenty of styles and combinations that can be mixed up to match your child's personality. This year, we picked up our Back to School outfits at Gymboree which made the kids so excited for the first day of school as well as that photo that will be posted on social media for family to enjoy. We love Gymboree so much that we joined their affiliate program to share all their wonderful deals with you. Visit their website now for great Back to School discounts! You can also visit their sister stores, Crazy 8 and Janie and Jack.