This summer Mommy University is proudly joining Neil Patrick Harris in teaming up with the online ticket seller Goldstar to encourage families to engage in brain boosting activities. Just like Mommy University, this program believes in the importance of ongoing learning through experiences, play and everyday family fun. This is especially true during the summer months as to help prevent the summer slide (academic regression that takes place during summer vacation). If kids are not engaged in activities that stimulate learning and growth, it is likely they will lose important academic knowledge acquired during the school year.
Goldstar is offering amazing ways for families to prevent the summer slide. They have put together an exciting list of events that will spark creativity, enhance knowledge, expand vocabulary, and, of course, offer tons of fun! What's even better is that these experiences are affordable as well. Many families don't have the means to attend events and performances in the city, but Goldstar has made these experiences possible this summer by reducing the prices of many must-do events and shows.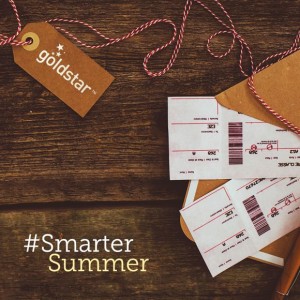 Goldstar is offering reduced ticket prices for events, shows and experiences in cities all over the country. From New York to Denver to Philadelphia to Houston, cities offer endless amounts of learning opportunities. Kids are exposed to a number of cultural experiences that help expand young minds. Not only do kids gain knowledge, they also become more well-rounded individuals.
Brain Boosting City Experiences
Theatre
As a choreographer and former dancer, I have always been a huge fan of the theatre. There is nothing more magical and inspiring than seeing a Broadway show. The costumes, the set, the voices, it is an experience you will never forget. Not only is this an unforgettable experience, theatrical performances also help spark creativity and enhance language development. Many shows also expand cultural and social awareness as well as take a look into the past and delve into important historical events and topics. I also love how shows spark conversations within families which helps build critical thinking skills and comprehension.
 
Museums
At Mommy University, we love museums and the educational value they offer families. There are so many amazing benefits to visiting museums that we wrote an entire article on it! From art to science to history to music, there are museums for every interest and passion. Many museums offer hands-on programs and activities that really allow families to grasp new concepts and ideas. Some museums help build gross motor skills as kids explore climbing structures while others help spark creativity with art classes. Others offer opportunities to build, create and play with blocks of all sizes which helps increase visual-spatial, organizational and problem-solving skills!
Tours
Even if you have visited a city 20 times, taking a tour is still an experience you have to try. There are a wide variety of tours available in each city you visit. From haunted to historical to food tours, there is something for everyone to enjoy. City tours help expand cultural, historical and social awareness. They also allow children to learn about the past and how the country was developed. This is especially true when touring places like Philadelphia and Boston. Some tours help families understand design and architecture like the carriage tours in New Orleans. Whatever tour you choose, you are sure to have an amazing learning experience!
Sporting Events
Did you know that you can enhance your math skills while attending a sporting event? Math and science are all around the sporting world. In fact, physics plays a huge role in an athlete's success. At your next sporting event, have the little kids identify the numbers on the players' backs and count how many players are on the team. Have bigger kids keep track of the score and help determine how many points are needed by the losing team to come back and win. Going to a football game? Talk about how long a yard is and calculate how many are needed for a down and a touchdown. Going to see the Yankees? Let the kids fill out the scorecard in the program. It can get quite complicated but helps enhance many academic skills!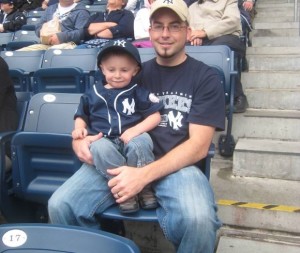 Now that you know how exploring a city can help prevent the summer slide and boost brain development, it is time to book your next adventure. Goldstar's Smarter Summer program is offering discounted tickets on their website for cities all over the country! Which adventure are you looking forward to?
In full disclosure, Mommy University is being provided with tickets to a brain boosting city event from Goldstar in exchange for promoting their Smarter Summer program. All opinions are my own and we whole heartedly agree with the mission and vision of this program.
You may also enjoy:
10 Benefits of Visiting a Museum
10 Ways to Prevent the Summer Slide