Updated for 2021!
Each winter, we long for the summer sun and warmth. We promise not to complain when it gets too hot as we beg Mother Nature to end the vicious Northeast winter. Once that first stretch of hot and humid days hits, however, we abandon our promises and retreat back to our comfortable cold air but this time it is from an air conditioner!
Now, I don't mind the heat that much. In fact, I would stay outside all day; however, I know it is not good for children to be exposed to heat for long periods of time. As a result, I am always looking for fun ways to entertain my children when the outside temperature gets too much to handle. I have already put together a list of brain boosting activities you can enjoy indoors at home so now I am creating a list of places you can visit in NJ to beat the heat!
10 Places to Beat the Heat in NJ
Mountain Creek Waterpark
If you are looking for the ultimate summer experience to beat the heat, then pack up the family and head out to Mount Creek Waterpark. Amongst the backdrop of picturesque Sussex County, Mountain Creek offers water fun for all ages. Teenagers and adults can face their fears and build confidence on some of the craziest water rides around while little ones will expand their imaginations and build motor skills as they explore areas made just for them! Families can enjoy the thrills AND relax all in one day at Mountain Creek Waterpark.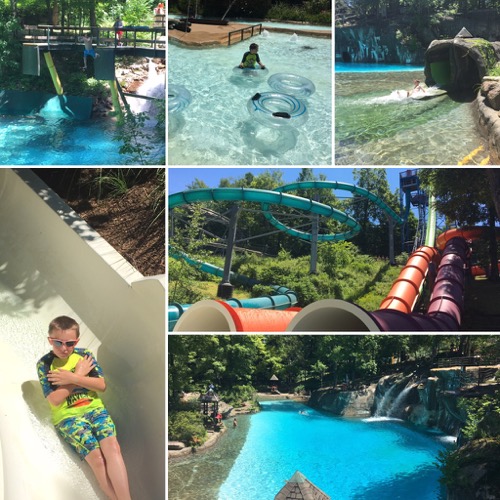 Land of Make Believe
Located in Hope, The Land of Make Believe offers a day full of fun, adventure and excitement. It's where parents get to be kids again and kids get to, well, do what kids like to do, have fun! Families can beat the heat this summer at Pirates Plunge water slide, Blackbeard's Pirate Fort with a 1000 gallon dumping bucket, Pirate Cove Wading pool and much more. My personal favorite is Blackbeard's Action River Ride, a family river tube adventure.
Lake Hopatcong
Beat the heat this summer on the beautiful Lake Hopatcong. If you don't have your own, you can rent a boat at a local marina and enjoy a day with the wind in your hair. Families can also enjoy water sports such as water skiing, tubing and wake boarding. Swimming in the lake is also a great way to stay cool in the summer heat, and entrance into Hopatcong State Park is less than $10/car. Another fun option is to enjoy a boat ride with Lake Hopatcong Cruises. Families will learn all about the rich history of Lake Hopatcong while enjoying the breeze on the top deck or the cool air inside the dining room.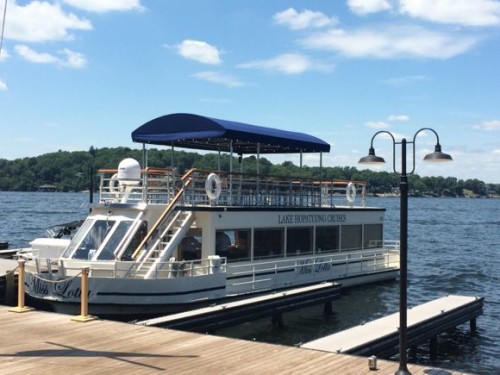 Museums
Throughout NJ, families can explore, discover and learn at museums of all kinds. From science to history to art to even dinosaurs, there is something for everyone to enjoy at an NJ museum. Museums also offer events, programs and classes that are sure to help you beat the heat this summer. I recommend getting a museum membership so you always have a place to explore when the temperature gets a little too much to handle. Check your local library too as they often have museum passes you can borrow. Plus, don'f forget about Bank of America Museums On Us program. Here are just a few of the many amazing museums in NJ:
Garden State Discovery Museum
Imagine That Museum
Stirling Hill Mine Museum
Montclair Art Museum
Insectropolis
Explore a State or Local Park
On a hot summer day, take a trip to a state or local park. Many have hiking trails that offer swimming areas like Hacklebarney State Park and Hopatcong State Park. You can also have a picnic or BBQ with your family and play some games. There is also Island Beach State Park and Seven Presidents Beach that offer oceanfront summer fun. Want more adventure? Check out a park or hiking path with a waterfall like Schooley's Mountain or Tillman Ravine!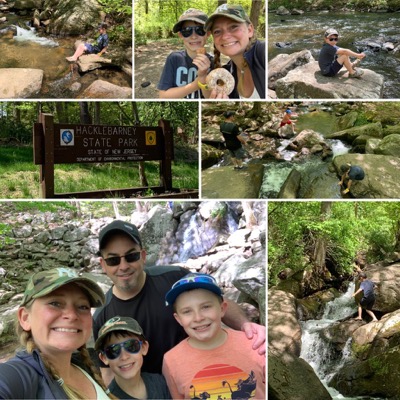 The Water Parks at Morey's Piers
Located in the heart of Wildwood, Morey's Piers offers two exciting water park adventures that are sure to help anyone beat the summer heat. Raging Waters Water Park, behind Mariner's Landing, has adventures for all ages. Kids will expand their imaginations as they pretend to be pirates at Shipwreck Shoals and engage in hands-on learning fun at Camp KidTastrophe. Teenagers and adults can enjoy the Rope Swing, Shotgun Falls and Speed Slides. Raging Waters also offers family rides! Ocean Oasis Water Park and Beach Club, located behind Surfside Peer, offers a tropical oasis for all ages. Face your fears on Cliff Dive and Shotgun Falls, relax on Endless Lazy River or have fun in the Activity Pool. Ocean Oasis also offers a swim-up bar!
Aquariums
Did you know that NJ has 3 amazing aquariums that families can explore? Adventure Aquarium is located in Camden, Jenkinson's Aquarium is in Pt. Pleasant, and Atlantic City Aquarium is in Atlantic City. All three offer a unique underwater adventure which is perfect for a hot summer day. Kids can also engage in fun hands-on activities and programs to enhance the experience. (Bonus: Some zoos also offer wonderful indoor aquariums that can be explored on a hot day!)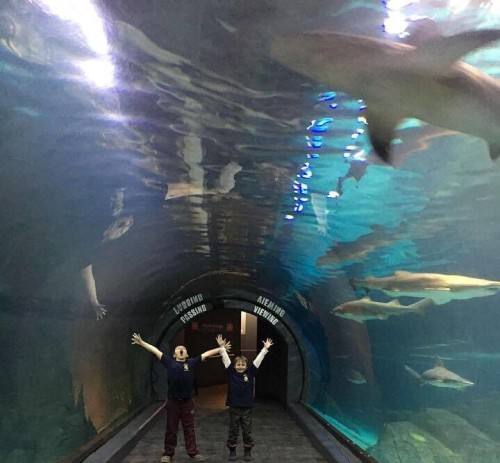 The Water Main at Diggerland
NEW to Diggerland last summer was The Water Main at Diggerland! In addition to all the construction fun families can have at Diggerland, now guests can beat the heat too in their incredible aquatic park. Within the 2-acres of waterpark fun, guests can enjoy a splash park, a slide tower, swim vortex, challenge course, leisure swim zones, and more. The Water Main also offers cabanas for rent. I cannot wait to visit The Water Main Aquatic Park!!
Splash Pads
It seems like splash pads and spraygrounds are popping up all over NJ which is wonderful as they are the perfect place to beat the heat this summer. Kids get to stay active while cooling off. Plus, they get to enhance their social skills as they meet and interact with new friends. Splash pads are also great places to expand the imagination as kids make up fun stories and games with their siblings and friends. Check out our list of amazing spash pads here. Tell us your favorite splash pad in the comments section below!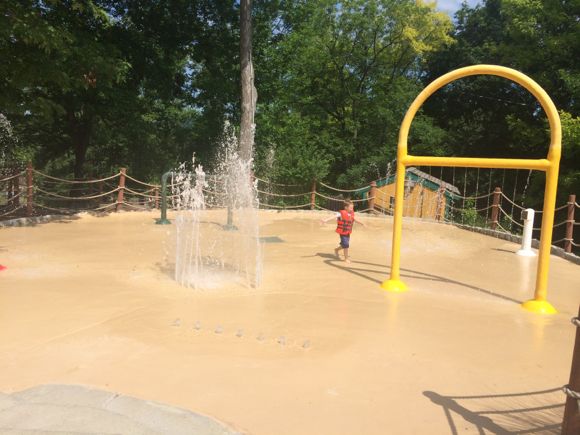 Visit a Local Ice Cream Shop
There is so much history, culture and local charm in ice cream shops around New Jersey. Of course you can cool off at the familiar ones like Carvel and Ben & Jerry's, but I recommend also visiting historic and family owned shops like Cliff's in Ledgewood or Jefferson Dairy. Check out our list of Amazing Ice Cream Places in North Jersey.
I hope you have enjoyed reading our list of places to beat the heat in NJ. How do you beat the summer heat?
You may also enjoy: