Get in the Hoop at Wild West City!
We are so unbelievably excited and honored to partner with Wild West City. Mommy University was provided with family memberships in exchange for sharing with our readers all the amazing upcoming Wild West City experiences and events this season.
Wild West City brings the West to the heart of the East through interactive shows where you are constantly learning about a specific period in American history. While we have already enjoyed visiting twice this summer, I was thrilled to be able to visit during the special programming available. Specifically, we wanted to watch the Native American Intertribal Dancers which perform four times throughout the season.
The dancers first trip to Wild West City took place during Memorial Day Weekend. They are a brother and sister team who demonstrate several dances accompanied with engaging stories and history about their culture as Mohawk Indians. Two shows are offered on each day that they are at Wild West City and each presentation is different so don't hesitate to see them both times. As well, the Native American Intertribal Dancers set up a teepee that children can walk through for a real immersive learning experience!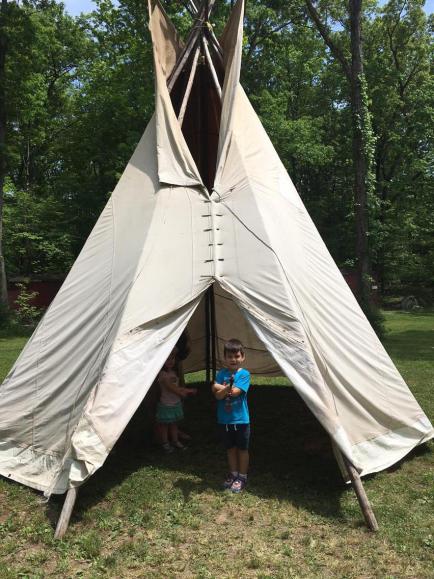 Mommy University Presents
3 Things We Learned Through Dance at Wild West City
The Importance of Dance
Dancing reflects our beliefs and cultural values which it is about unique expression. For the Mohawks, when they first saw the settlers dancing with men and women holding hands they were quite amused. The creation of the Rabbit Dance or the 49'er was created to mimic how the settlers danced. In some cultures, it is still not acceptable for men and women to dance together but it is interesting to learn how this particular dance emerged.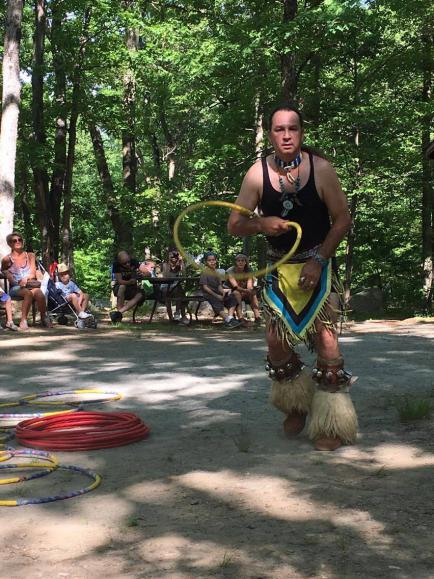 The History of the Mohawks
Throughout the dancing, we were told the history of the Mohawks. Each dance carries cultural and historical significance which is a wonderful way for my children to understand how history intersects with artistic expression. The dancers delivered the information with humor as well as a straight forward manner that made it easy for young children to understand. This presentation encouraged my children to look at art and music from a historical lens.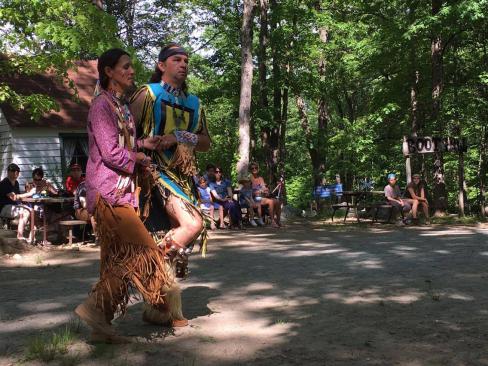 Increased our Cultural Awareness
Native American tribes attach different meanings to animals than other cultures. In fact, each tribe may have different beliefs about the same animal. According to Mohawks, the raptors were seen as strong enough to reach the second world. When a Native American would complete a brave deed, they earned a feather. The feather would be added to their bustle and help take them to the other world. After demonstrating the Victory Dance or Feather Dance, the dancers invited the audience to participate in a competition to earn their own feather! My kids loved participating and highlighting their dancing skills while picking up the feather off the ground.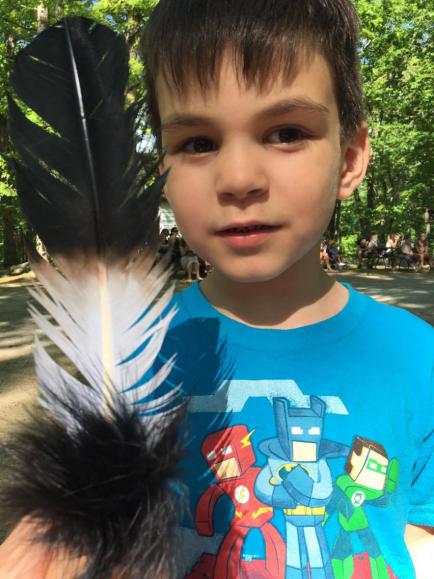 The closing performance was the complicated Hoop Dance. This particular dance involves the individual picking up various hoops as they are dancing; however, the artistry includes using those hoops to mimic animals such as a snake or raptor. My kids had fun guessing the different animals represented in this dance. Impressed with the Hoop Dance, we went home and watched YouTube videos of competition Hoop Dancing!
Wild West City offers special programs throughout the season and the Native American Intertribal Dancers is an engaging and educational experience that opened many conversations about history, art, and culture. We cannot wait to go back and see them perform again! Click here for the Wild West City calendar of events to see when they return!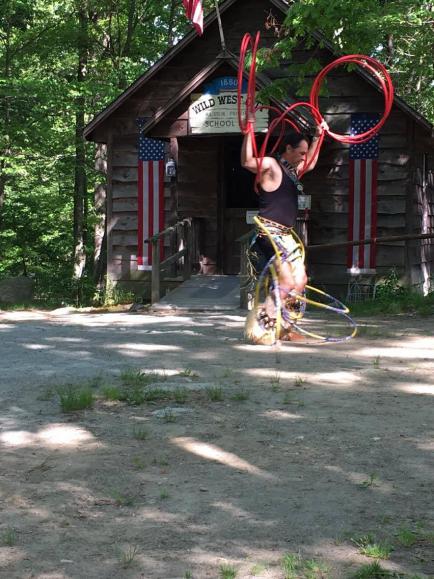 You may also enjoy: