The majesty of trains is not overlooked by children. In fact, children are attracted to the simple beauty of these machines. They are awesome in size and power serving as traditional means of transportation, yet children see magic in these machines. We never turn down an opportunity to investigate trains as every experience is unique and invites my children to think about the world. As guests of Whippany Railway Museum, we not only explored the museum but also indulged in the excursion ride which is offered several times throughout the year.
Whippany Railway Museum has existed since 1965. In fact, last year they celebrated their 50th year anniversary with a special excursion ride that included replica tickets of the year they were established. The museum is open to visitors on Sundays from noon to 4pm in April to October; however, this volunteer run organization also hosts excursion rides which offer many the experience of riding in a caboose and restored club car! There are several programs throughout the year such as the Pumpkin Festival and recently Story Time and a Tea Party with Alice in Wonderland so it is definitely worth following on Facebook to learn about new events.
Mommy University Presents
 Amazing Reasons to Visit Whippany Railway Museum
Hands-on Learning
The sound of a train registers immediately in our brains and there is nothing like pulling on the strong to emit sounds from the #385 locomotive. Built in 1907 in Philadelphia, it was around when the Titanic sank as well as two World Wars, yet children can climb aboard as a conductor guides them how to blow the whistle and ring the bell. While my kids loved it, I personally enjoyed listening to a grandfather tell his grandchildren how he worked on the train and shared its history. Trains make us all young at heart.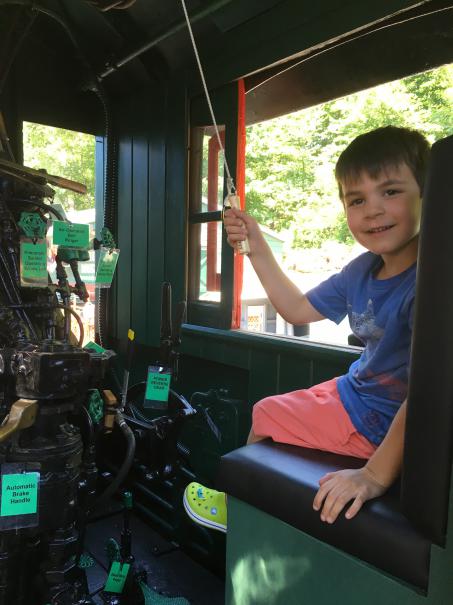 Living History
Sitting outside the museum is the Delaware & Hudson caboose that offers children the opportunity to walk through a restored caboose as it was used during the golden era of trains. For children who are familiar with the iconic red caboose, this is an absolute stop. Children will see stove, sink, and beds in the caboose which can begin a great conversation about the transformation of travel as well as creative solutions.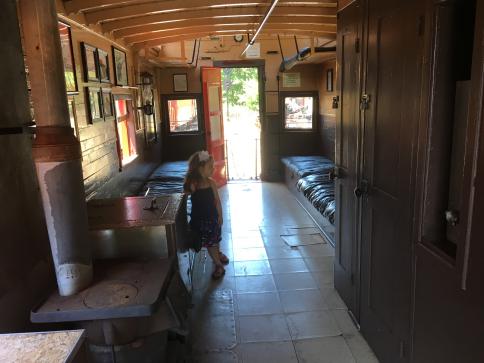 Admire Model Trains
Whippany Railway Museum made our list of Amazing Places to See Model Trains because they have two model trains. When the weather is beautiful children can go outside and see several trains on an extended track. This is a perfect spot for parents to sit back on the benches (unless you want to admire as well) and let the kids chase the trains. Rain or shine, there is a model train inside the museum that has several buttons children can press to see cause and effect.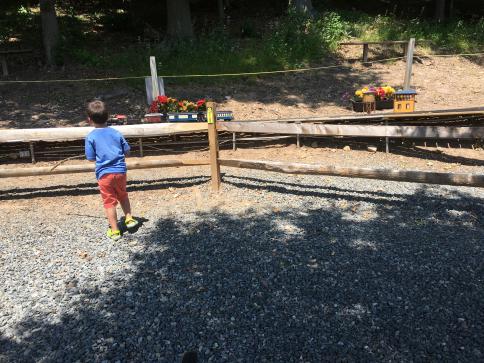 Academic Learning
Within the museum, visitors can walk through to see the memorabilia from the different time periods throughout the history of trains. From lights to signs, there is information galore on every corner of the museum. However, what appealed to my children was the ship replicas in the back of the museum like the Titanic and the Queen Elizabeth. The museum is open Sunday from noon-4pm April through October and is a small cost of $1 for adults and 50 cents for children ages 12 and under.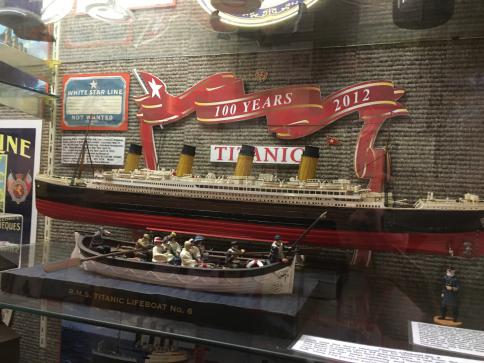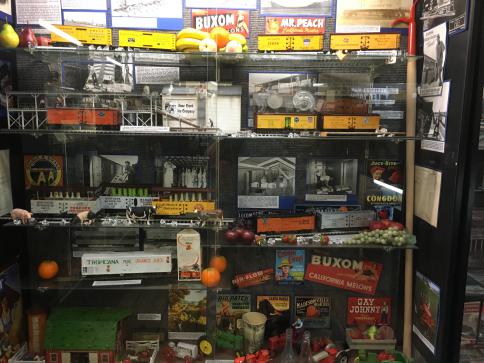 If you are looking at the walls, perusing the model ships or talking to the volunteers, you are learning new information. Last year, when my family rode on the Club Car we received a brief introduction how air conditioning was initially created on club cars using block of ice. This is a wonderful place to ask questions!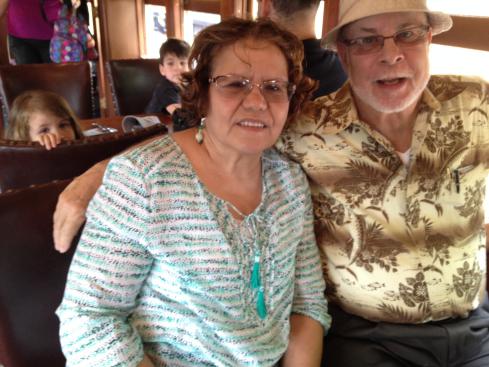 Invites Children to Imagine
Whippany Railway Museum hosts several excursion rides throughout the year in which families can ride in the club car or one of the many cabooses. Riding on the trains transports them to books and movies they have loved as well as expands their imagination. This is a special experience and for train enthusiasts is a treat they will enjoy.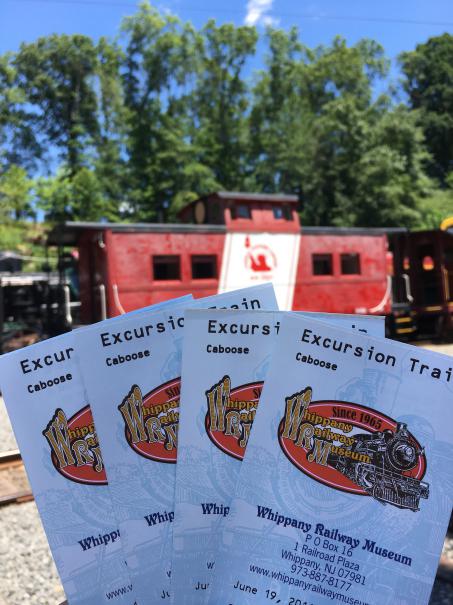 The excursion rides are hosted several times and usually will have a character meet and greet which invites an additional layer of fun for kids. There are so many reasons to enjoy an excursion ride on the Whippany Railway Museum. It is truly a day of family fun and don't be surprised on a hot day if a traditional ice cream truck appears! There are few volunteer run programs that offer this type of learning opportunities as well as experiences!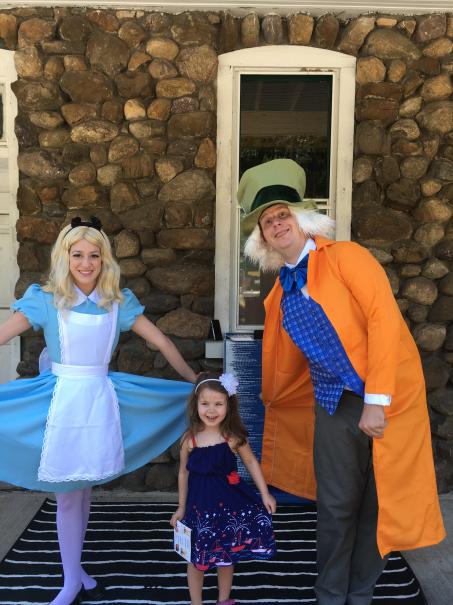 Whippany Railway Museum is located at 1 Railroad Plz, Whippany, NJ.
*In full disclosure, Mommy University received tickets for the excursion rides in exchange for our review.  The opinions expressed are honest and belong to Mommy University.
You may also enjoy: