Updated for 2020!
As kids play, eat, sleep and enjoy their 2.5 months of freedom, a level of academic regression takes place. Often referred to as the "summer slide," this is a normal summer occurrence, but for some, this regression makes recouping these skills at the beginning of the year a long and difficult process. This is especially true for children who struggle with learning or have an identified learning disability. Some students are offered extended school year through their special education program while others are offered summer school through general education. These programs can help lessen the average regression that takes place over the summer months.
Not every student is offered services and not every student needs them. There are so many opportunities during the summer for kids to continue learning all while having fun. This summer, help prevent the summer slide with these fun brain boosting activities!
10 Ways to Prevent the Summer Slide
Play a Sport
Playing a sport not only gets kids active and keeps them healthy, it also enhances important developmental, academic and cognitive skills. While building gross motor skills, kids are also boosting hand-eye coordination, visual-spatial awareness, problem solving skills and social skills. Sports also help introduce kids to math and scientific concepts. Most importantly, sports help build self-esteem, perseverance and self-confidence, all skills needed to be successful in school and in life.
Enroll in Summer Camp
Participating in summer camp is one of the best ways to prevent the summer slide. Camp provides a fun yet structured environment where kids continue to follow rules and directions. They also enhance social skills as they make new friends and build confidence as they learn new skills. Depending on the camp, kids can also enhance their skills in reading, writing, math, history and/or science.
Hire a Tutor
When I was a kid, my mom would hire a tutor to work on math with my sister and I over the summer. Not only did we brush up on skills taught during the year, we were also introduced to concepts we would learn in the upcoming year. Hiring a tutor over the summer helps prevent the summer slide but it can also help kids get a head start on the next school year.
Visit a Museum, Zoo or Aquarium
Museums, zoos and aquariums are perfect to help expand kids' minds (and bodies in some cases). While exploring a museum, kids gain insight on different cultures, learn about history, develop an appreciation for art, conduct experiments and so much more. While at a zoo or aquarium, kids learn about animals and sea life around the world. This keeps their brains working so significant academic regression is a less likely occurrence! For places in NJ to visit, check out our post NJ Zoos & Aquariums.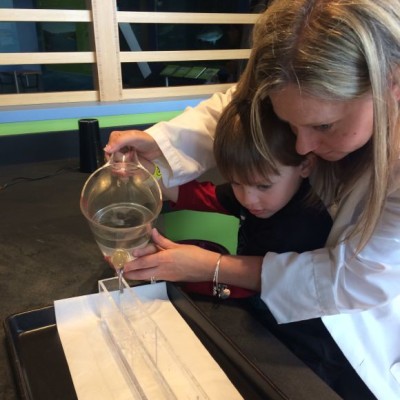 Take a Vacation
Taking a vacation is not only fun but it also offers amazing ways to enhance academic, developmental and cognitive skills. On vacation kids learn through experiences. They learn about new cultures, new places and new people which enhances their general knowledge. Kids also expand their vocabulary and enhance social awareness. Their understanding of the world is increased which makes them more well-rounded individuals and students. If you can't take a vacation this year, then take a virtual trip! Choose from places around the world in our post Educational Virtual Tours!
Use Workbooks
Workbooks are wonderful tools to keep skills fresh in your child's mind during the summer. They can be purchased at the dollar store, educational store or book store. You could even make your own by printing pages from the internet and stapling them together to make a book or putting them in a binder. Workbooks are perfect for any age. Preschoolers can work on colors and shapes while high school students can focus on algebraic equations.
Read, Read, Read
There are so many amazing summer reading programs to help motivate kids to read over the summer. Some offer prizes while others reward with money. The best way to prevent kids from losing important reading skills is by reading, of course. Have them read at the beach, on vacation, in the car, before bed, poolside, at a local book store, while camping…get the idea?!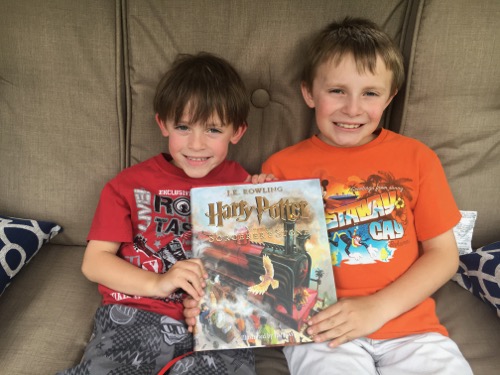 Take a Hike or Nature Walk
Taking a walk or hike through nature not only keeps kids' bodies active, it keeps their brains active too! Kids expand vocabulary as they name and describe what they see in nature. They can also build math skills and learn scientific concepts. After the hike, you can have your kids draw pictures about what they discovered or write in a journal about their adventure.

Take a Class
There are so many opportunities for kids to take fun brain boosting classes during the summer. From art to cooking to science, there is a class for all ages and interests. You can even take a class to learn about life on a farm or on how to build a robot. Classes can be a one time experience or take place every week. They can also be in-person or online. No matter what class kids take, they will continue to build upon skills learned in school as well as be exposed to a structured setting.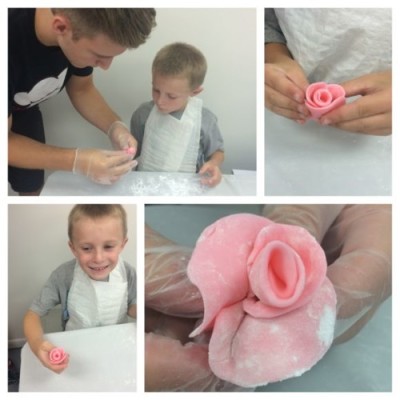 Engage in Pretend Play
Many parents don't realize how beneficial pretend play is. Through play kids learn important developmental, academic and social skills. By using their imagination, kids expand their language, improve comprehension and build problem solving skills. Play also allows kids to explore the world around them and understand the concept of cause and effect. Through play, kids also learn social awareness.
Bonus:
Keep a Journal
For every activity above, a journal can be used to document your child's experiences. You can even take a stuffed animal with you on your adventures and take pictures. Journaling helps kids keep their writing skills fresh and helps them increase vocabulary and comprehension skills. This is a tool recommended by teachers and therapists to help prevent the summer slide!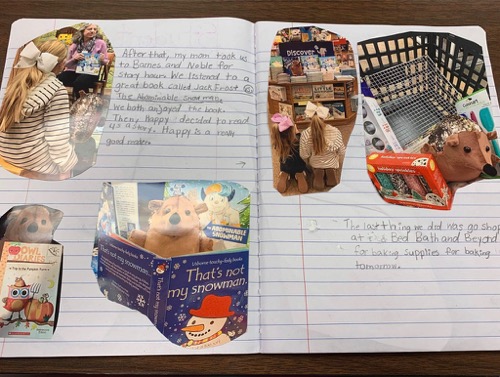 You may also enjoy: