Are you looking for something fun and exciting to do this summer that will also boost your child's academic and cognitive development?
Well, of course your answer is YES!
There are so many wonderful activities, events and places to see over the summer in New Jersey that it is hard to narrow down the choices. As you know by now, I am always looking for a learning experience for my children. I want them to have fun, but I also want them to grow and develop into well-rounded individuals. The best way to do that is to expose them to as many educational experiences as possible. In this article, we will share some of our favorite places in NJ that we are sure your family will LOVE!
20+ Brain Boosting Summer Experiences in NJ
State Parks
One of the best adventures you can have all summer is to explore an NJ state park. There are so many to choose from, each with their own unique trails and experiences. You can even pack a lunch and have a picnic by the water or explore a waterfall. For even more things to do while hiking, check out THIS POST.
Wild West City
From Stagecoach rides to bullwhip shows to even a barnyard zoo, Wild West City has enough fun and excitement to keep your family entertained all day! Located in Netcong, Wild West City allows guests to step back in time and explore the old frontier. With 22 live action shows including a Stagecoach Hold Up, kids and parents can truly imagine what life was like over 100 years ago.
Cape May County Zoo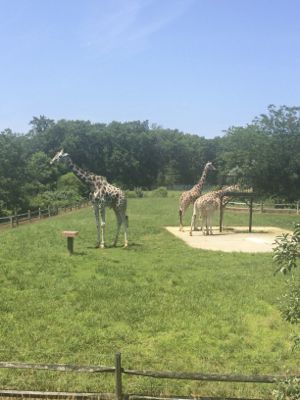 As stated in my article about the Benefits of Visiting Zoos, zoos offer amazing developmental benefits for children. Cape May County Zoo is a FREE zoo that is open year-round which allows visitors to explore and discover the world of animals all year long! This zoo has over 550 critters from over 250 species to learn about and observe.  If you need ideas of learning activities you can do with the kids check out our post here!
Medieval Times Dinner and Tournament
Located in Lyndhurst, Medieval Times sparks the imagination for the moment you pull into the parking lot and see the magnificent castle. Once inside, kids and parents will feel transported to another world where Kings and Queens ruled the Kingdom and knights had to fight for their honor. Families will be entertained by breathtaking horsemanship, jousting competitions, falconry and more!
Turtle Back Zoo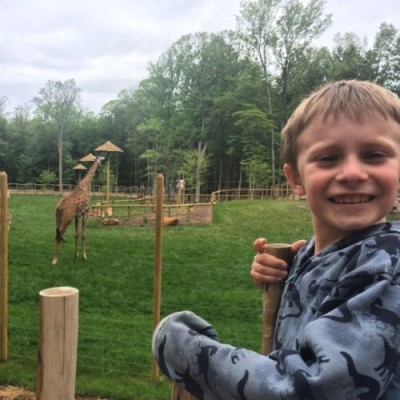 Turtle Back Zoo, located in West Orange, has had so many incredible additions and renovations over the past few years making it a MUST SEE this summer. At the zoo families can visit with an extensive list of animals and reptiles including snakes, cougars, bald eagles, bison, penguins, red pandas, sea lions, bears and, most recently, giraffes! Children can also pet sting rays, feed birds and ride a train (included with admission).
Storybook Land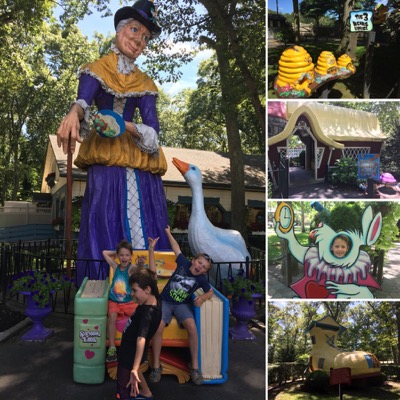 Celebrating over 60 years of family fun, Storybook Land is a must see attraction this summer. As stated on their website, "Storybook Land has been keeping the spirit of childhood alive in an entertaining and educational atmosphere." Children will be elated as they get to walk through their favorite nursery rhymes. This interactive story telling approach is wonderful for enhancing the comprehension of these classic stories. Storybook Land also offers exciting rides and fun special events.
Ellis Island
There is an ongoing debate as to what state Ellis Island and the Statue of Liberty are in, but for our purposes let's just say they are in New Jersey! Ellis Island is an amazing historical site that will transport families to another time in American History. Kids can imagine what it was like to come to America by ship and how difficult it was to create a new life in a new world. By allowing kids to engage all their senses while exploring Ellis Island, they will be able to better understand our country's history as well as empathize with the people of that time. It is a wonderful learning experience for the entire family!
Lake Hopatcong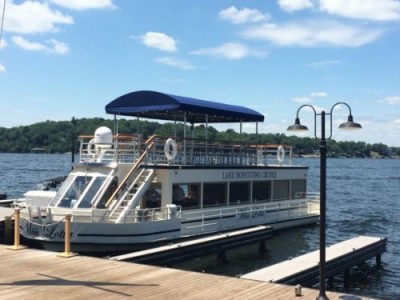 This summer, head up to gorgeous Lake Hopatcong for a day of fun in the sun. There are so many exciting ways to enjoy your day like boating, riding a jet ski, or even playing mini golf along the water's edge. There are also amazing dining options such as Stonewater, Alice's, and the Windlass. Another exciting and unique way to explore Lake Hopatcong this summer is to take a trip on Miss Lotta with Lake Hopatcong Cruises. Families can enjoy a wide variety of cruises such as a Historical Breakfast Tour, Narrated Brunch Cruise, Scenic Cocktail Cruise and more! Families can learn about the rich history of Lake Hopatcong while imagining what it would be like to live on the lake when it had Ice Houses and magnificent hotels.
Ocean City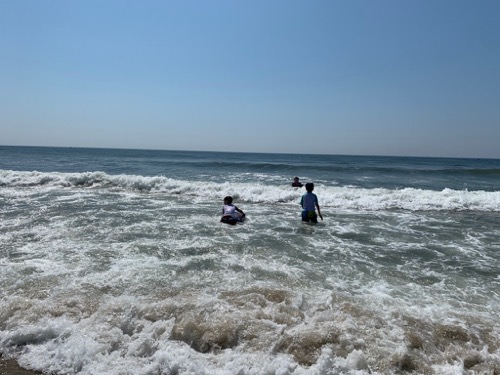 I would be remiss if I did not include at least one Jersey beach in this list! After visiting for the first time last summer, I completely see what all the hype is about with regard to Ocean City. It is a beautiful family-friendly town full of brain boosting summer fun! The beach offers endless possibilities for imaginary play and sparking a child's creative side while the boardwalk offers excitement and wonder. The many mini golf options allow kids to have fun while boosting motor and visual skills. If you are planning a trip to the Jersey Shore this summer, make sure you check out Ocean City!
Diggerland
Diggerland, located in West Berlin, is an amusement park like no other! While experiencing thrilling rides and attractions, kids will also be learning all about various construction machinery. Kids also get to ride and operate the large machinery including diggers, dump trucks, back-hoes and more! Diggerland also offers events for children with special abilities (SAND).
Garden State Discovery Museum
This summer, take a trip to the Garden State Discovery Museum in Cherry Hill where kids can engage in hands-on learning fun. On their website it states, "We are a celebration of imagination for children ages infant through 10 years old!" Now that is exactly what we are looking for at Mommy University. From pretending to be a paleontologist in the Dinosaurium to being lifeguards in the Down the Shore area to dressing up like a prince or princess and exploring a castle, there is something to spark everyone's imaginations!
Monmouth Park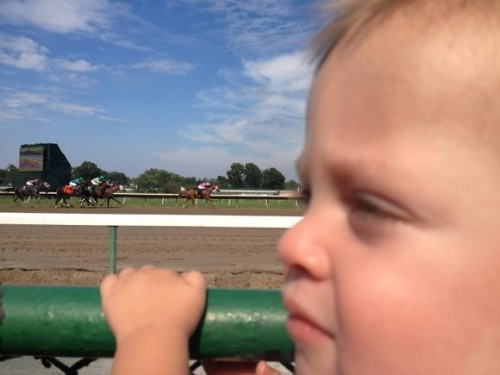 You may be wondering how a race track is either family friendly or brain boosting. Well, let me tell you, it is definitely both! At Monmouth Park families can enjoy a beautiful summer day watching the horses, playing in the playground and enjoying a picnic together. Kids can pick their favorite horse to win and cheer him on as he races by. For older kids, they can work on their math skills when figuring out the odds of their favorite horse winning the race. Also, every Sunday is Family Fun Day which offers FREE pony rides, face painting, clowns, a bounce house and more!
Camden Children's Garden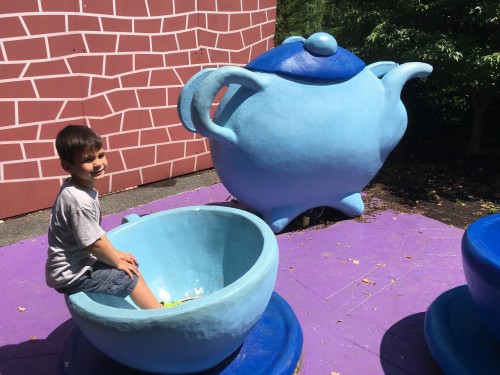 The Camden Children's Garden is a picturesque location to spend a beautiful summer day. This garden was designed to allow children and families to explore and learn about the natural world. Some attractions they can explore are the Butterfly House, Dinosaur Garden, Red Oak Run, Storybook Gardens, Ben Franklin's Workshop and much more! This fall, Camden Children's Garden offers a wide variety of events that will boost the development of children of all ages.
Liberty Science Center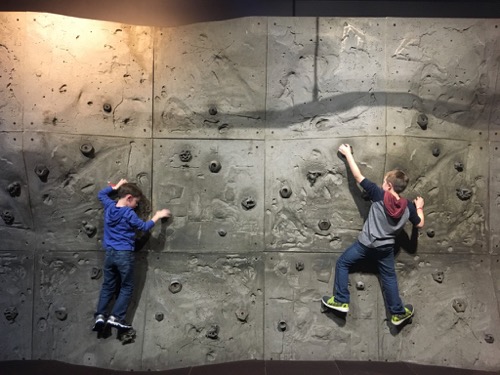 The Liberty Science Center, located in Jersey City, is one of my favorite places to visit during any season! There are so many amazing brain boosting exhibits, interactive activities and programs for kids and adults of all ages. Plus, you can go for FREE during Bank of America Museums on Us weekends (when you show your Bank of America card)!
Cape May Whale Watch and Research Center
Cape May Whale Watch and Research Center allows families to explore and enjoy the wonder of the Atlantic Ocean. Participants will be captivated and awed by the breathtaking views as dolphins and whales swim alongside the boat. There is a variety of excursions available for families with kids 6 and under always being FREE (with one paying adult)! Prices for adults and older children vary based on your choice of adventure.
Field Station: Dinosaurs
Field Station: Dinosaurs takes guests back millions of years ago when dinosaurs ruled the Earth. Guests will walk amongst over 30 life-sized dinosaurs that are brought to life by incredible engineering and amazing artists. Workshops, games and activities also add to your adventure. This prehistoric adventure is now located at Overpeck County Park.
Waterloo Village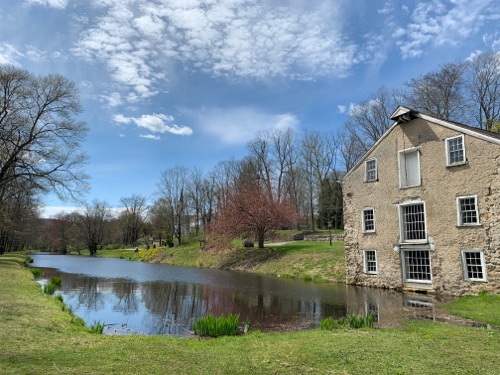 Located in Stanhope, Waterloo Village is an amazing 19th century village that brings families back in time when the Morris Canal was thriving! The park is open year round, and admission is FREE. The best time to visit, however, is during events such as Canal Heritage Days. During these days, families can tour the gristmill, seamstress shop, canal museum, carpentry shop and much more!
Tuckerton Seaport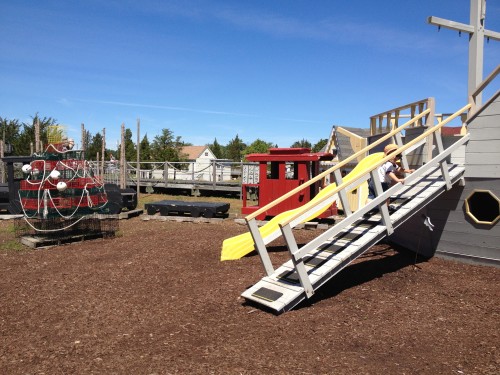 Tuckerton Seaport and Baymen's Museum is located in beautiful Tuckerton, NJ. There is a wide variety of exhibits, educational programs and events families can enjoy all summer long. The Tuckerton Seaport is 40 acres of interactive fun for kids of all ages. Families can enjoy dioramas of local wildlife, a sawmill, 1880s boat house, replica of the original clam and oyster house, carving shop, fishery, lighthouse and much more!
Howell Living History Farm
Howell Living History Farm, located in Mercer County, takes guests back to the year 1900. It offers a variety of educational programs and fun family events for everyone to enjoy. The Farmhands program for ages 6-12 years old introduces children to farm chores and seasonal work while also offering a craft and special activity such as games, wagon rides and nature walks. The Hatchery program for children ages 3-5 years old provides a variety of farm experiences such as farm chores, visiting baby animals, gardening and collecting eggs. Kids will also make a craft, enjoy storytelling and have a chance to ride a horse or pony. Admission into the farm is free but there is a fee for program participation.
Jersey Shore Pirates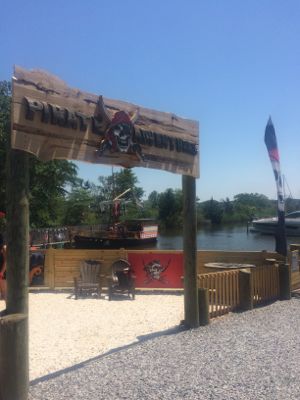 Jersey Shore Pirates, located in Brick, is a swashbuckling adventure where kids of all ages get to be pirates for the day. The kids will dress up as pirates, get their faces painted, learn pirate lingo, read a treasure map, discover a secret message in a bottle and use teamwork to defeat the enemy pirate. Each participant will go home with loot and memories to last a lifetime! Jersey Shore Pirates is the perfect adventure to boost your chid's imagination!
Donaldson Farms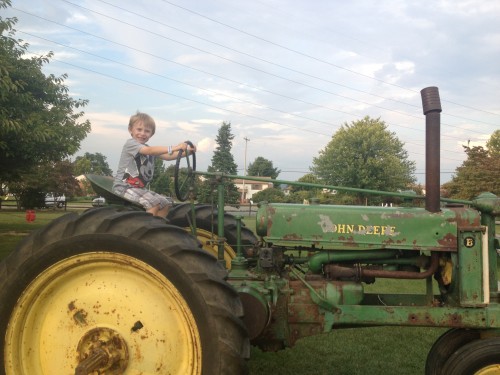 Located in Hackettstown, Donaldson Farms is one of the most amazing farms in NJ! This family owned farm is the perfect place to spend a summer day. Not only do they offer brain boosting programs for kids, but families can also enjoy educational hayrides. Donaldson Farms also offers pick-your-own which is a fun family experience. My favorite summer event, however, is Summer Nights on the Farm which is a FREE event that takes place every Friday night on the farm.
Grounds for Sculpture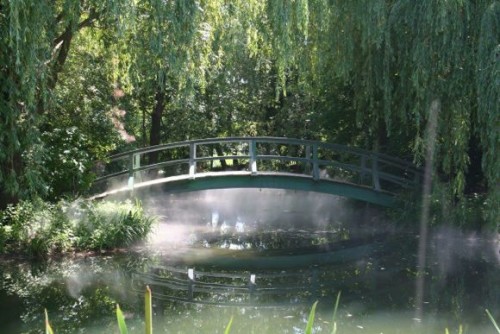 Grounds for Sculpture, located in Hamilton, offers a breathtaking experience for individuals of all ages. Families can enjoy 42-acres of amazing exhibits while taking in the beauty of nature. Guests can stroll along the grounds, take a guided tour and enjoy summer events and programs. Families can even enjoy a movie under the stars!
Here are some more summer adventures you will LOVE: