Updated for 2019!
At Mommy University, we LOVE exploring zoos. Of course we love seeing all the animals, but we also love all the special events and programs offered throughout the year. NJ has some of the best zoos around with ongoing events and programs for the entire family. To help share our excitement about NJ Zoos, we have put together a list of brain boosting events you can enjoy at the zoo this year!
Brain Boosting Events at NJ Zoos
Bergen County Zoo
Located in Paramus within gorgeous Van Saun County Park, Bergen County Zoo offers year round fun for individuals of all ages. Visitors will learn all about animals from North and South America as well as enjoy live shows and even a train ride!
Frog Conservation Day March 17
World Tapir Day April 7
Celebrate Spring at the Zoo April 13
Autism Awareness Day April 27
Party for the Planet April 28
Sheep Sheering Day May 4
Endangered Species Day May 19
Zoo Camp June 24-August 16
Bergen County Zoo also offers a variety of educational programs and classes for kids throughout the year. Children ages 15 months to 15 years old can enjoy hands-on learning activities that teaches them all about animals and our environment.
Space Farms
Nestled in Sussex County is Space Farms Zoo and Museum which offers guests the opportunity to see over 500 animals including over 100 species. The museum allows families to step back in time and see a wide variety of artifacts from old cars and tractors to antique toys to primitive farm tools
Junior Zookeeper Day July 20
Teddy Bear Day August 24
Boo at the Zoo October TBA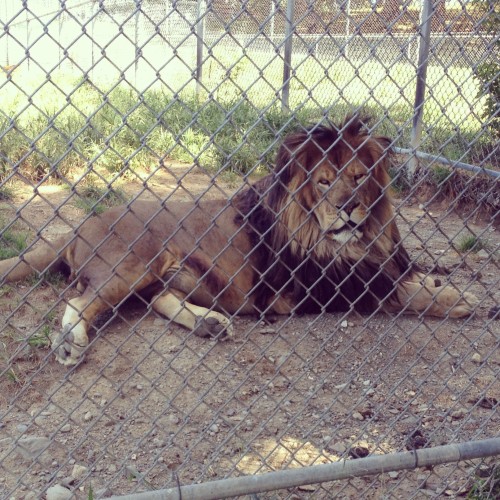 Turtle Back Zoo
Located in West Orange, Turtle Back Zoo offers endless opportunities for fun and learning. They continue to expand adding more animals each year like the giraffes that recently arrived and the sea turtles that will be welcomed to the TBZ family in the fall. TBZ also offers exciting events, educational programs and activities for the entire family.
Storytime with the Easter Bunny April 13, 14, 20 and 21
Spring Break Camp April 15-19
Summer Camp July 8-August 23
Zoo-vies Every Wednesday in July and August (For a listing of movies see our Unique Outdoor Movies post)

Cape May County Zoo
A South Jersey gem, Cape May County Zoo is a FREE zoo open all year (except Christmas Day). It offers endless amounts of fun and learning for individuals of all ages. This amazing zoo has an impressive list of animals including a lion, giraffes, camels, cheetahs and much more. This year, they are also excited to present the Tree to Tree Adventure Park as well as a a variety of wonderful events and programs.
Eggstravaganzoo Egg Hunt April 13
Night Walk April 19
Earth Day Celebration: April 20
Conservation Day May 18
Zoo Camp June 24-August 23
Know of any zoo events? Just put the event in the comment section below, and we will add it to the list. Please check back as we will be adding more events as they arise!
You may also enjoy: