My son and I are both allergic to mosquitoes. Just one bite can turn a fun night or day trip into an itchy, painful nightmare. I have tried a variety of mosquito repellents, but none seem to do the job effectively. That is why I was so excited to learn about a new wearable mosquito repellent from PARA'KITO. I was first introduced to this eco-friendly product at Toy Fair NY 2016, and I was so excited when we were offered samples to try out and share with our readers.
PARA'KITO refillable bands and clips use natural essential oils to keep these pesky bugs from ruining a fun day or night outdoors. Just insert the pellet into the band or clip for 15 consecutive days of mosquito free adventures. The bands are available for adults and kids and come in a wide variety of colors. Not only are these bands wonderfully functional, they are fashionable too!
Each band and clip comes with 2 pellets. Each pellet releases a pleasant smell which helps mask human odors that normally attract mosquitoes. The DEET-free repellent works in all climate zones and is waterproof making it perfect to bring on tropical vacations. The band is also comfortable to wear and stays on well making it great for outdoor adventures like hiking, fishing and camping. The clip easily attaches to a backpack, belt loop, diaper bag and stroller making it very versatile and perfect for all family activities.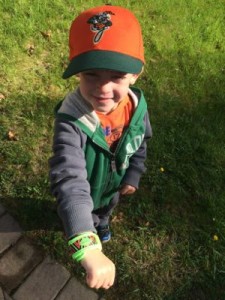 The PARA'KITO kid band is recommended for children ages 3-7 years old. It is a shorter length than the adult bands making it more comfortable. The kid band also comes with a special ID tag so it can be identified if lost. This also eliminates siblings fighting over who the bands belong to (which is definitely a plus in my house). I love the band because we no longer have to fight over applying bug spray which usually ends up in someone's eyes or mouth. The kids love the band because it fits comfortably, stays on during their many adventures and "looks cool."
There are so many ways to use the PARA'KITO wearable bands and clips. After receiving our samples, there are many places I am excited to bring them. I cannot wait for a mosquito free summer!
3 Places to Bring Your PARA'KITO Mosquito Repellent
Campgrounds
Whether it is at the campsite, at the lake fishing or in the woods hiking, mosquitoes are everywhere when you go camping. The PARA'KITO band and clip are perfect for having an enjoyable camping experience without the bugs. The band can be worn on your wrist or ankle while hiking, and don't worry if it gets wet in the pool or while fishing because it is waterproof! The clip is perfect for attaching to your hiking bag or to your water bottle so your walking adventure can be bug free.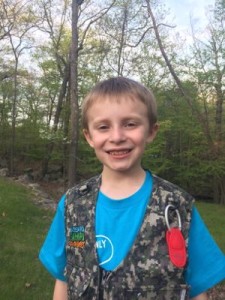 Tropical Vacation
This summer we are visiting Florida and going on a Caribbean cruise. Both places are known for their mosquitoes and other insects so I cannot wait to bring our bands and clip. Since the repellent works in any climate, I don't have to worry about it not working in the hot and humid Florida temperatures. Since the repellent is wearable, I also don't have to worry about packing bottles of bug spray or lotions!
Outdoor Movies and Concerts
The summer is the perfect time to enjoy outdoor events such as movies and concerts; however, it is also the time when my family gets bit by mosquitoes the most. We always wake up the next morning covered in swollen bites. This summer I will be wearing my band to each evening excursion to make for a much more pleasant experience. (I will also be saving money on Benadryl!)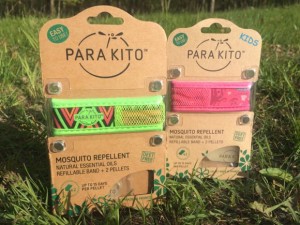 PARA'KITO is a unique product that is perfect for this year's outdoor adventures. The bands and clips sell for only $19.50 and can be purchased using our Amazon affiliate link. For more information, visit the PARA'KITO website.