Have you slept under a blue whale?
How about under a T. Rex?
Have you slept with lions? 
As a kid there is so much wonder in sleeping in a room that is not your bedroom whether it is a friend's house or a campground, but there are also so many amazing places that offer engaging and educational fun for young minds. Within a 30 minute to two hour drive there are locations within and around New Jersey that promote hands-on learning which doesn't stop when the sun goes down.
Some of our favorite brain boosting locations offer sleepovers or camp-ins where children and their parents have access to exhibits, experiments and special programming that embraces a whole new level of fun. While most of the locations listed here have a minimum age, you will want to check their individual websites to see specific dates and costs. Some organizations only offer the camp-ins during a specific time of the year and some require a minimum number of guests, but all offer an adventure your children will never forget!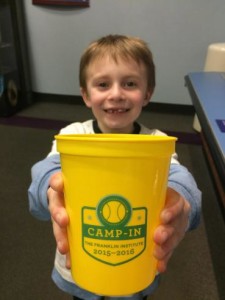 Mommy University Presents
Brain Boosting Places for Sleepovers in NJ
Liberty Science Center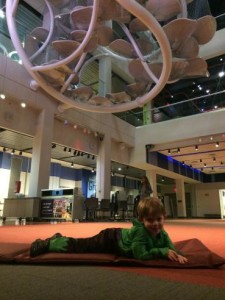 Located in Jersey City, LSC fosters a love and passion for science. The camp-ins are focused on one theme throughout the year as well as a special Halloween one.  While campers can visit the exhibits, the special programs will focus on hands-on activities to reflect the theme.
 Turtle Back Zoo
In the summer of 2016, TBZ launched their own wild sleepover nights! Visitors will get to explore the zoo at night as they have special animal encounters and lessons from the zoo staff. On the agenda, is a craft, story time and night-time craft.
Insectropolis
Don't bug out if your kids want to sleep with some creepy crawlies! Insectropolis offers scout and youth group sleepovers which includes touching arthropods, learning about insects nighttime habits and participating in a bug scavenger hunt. For kids who are fascinated with creatures that have four or more legs, this might be the camp-in for them!
Battleship New Jersey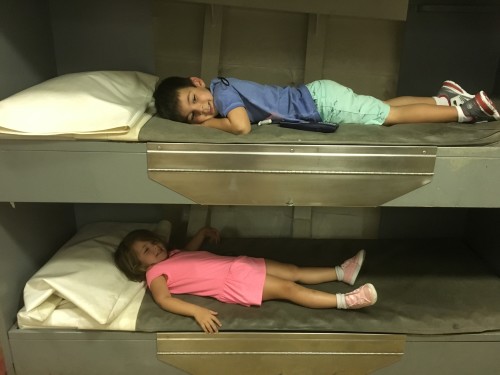 Children that love ships will leap for joy with an encampment at Battleship New Jersey in Camden. There are specific camp dates scheduled throughout the year. After children are done being overwhelmed with the massive size of the most decorated battleship in Naval history, they will mimic the life of a sailor as they stow their gear, chow down in the mess hall, and then participate in a simulated launch of a Tomahawk missile.
Garden State Discovery Museum
If your children love playing in the Garden State Discovery Museum, then can you imagine your children's eyes when they get to have a birthday sleepover in the Storybook Castle exhibit or the Into the Night exhibit. A small group of children having access to all the interactive and hands-on spaces in this well-loved children's museum translates into a wonderful night of learning they will remember.
Adventure Aquarium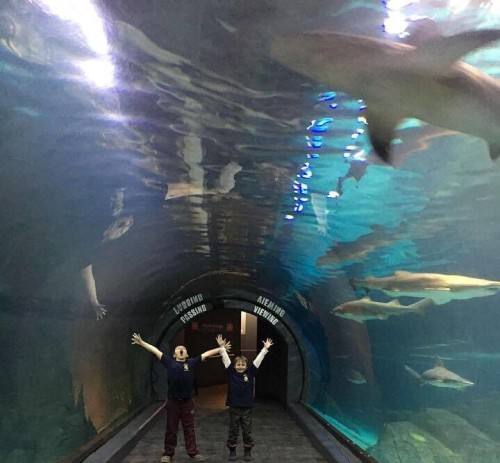 If you love the ocean or are a big fan of Shark Week, then check out Shark in the Dark at Adventure Aquarium! Children participate in a shark themed scavenger hunt, free exploration time, watch a dive show, and get behind the scenes of the aquarium. For some, the morning penguin visit might be their favorite part and for others it might be the hippos!
NJ Campgrounds
While it is always a classic, camping in a tent is definitely brain boosting experience! Children have the opportunity to connect with nature, breathe fresh air and develop an appreciation of wildlife. Throughout New Jersey, there are plenty of campgrounds that all have unique experiences. Some campground allow you to hear the wolves from the Lakota Wolf Preserve while others have access to lakes.
Philadelphia Bonus:
The Academy of Natural Sciences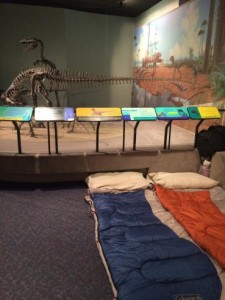 Since we have been visiting The Academy, my son loves to visit "his dinosaurs" so the idea of him being able to spend the night in the same room as the T. Rex who greets everyone sounds like a great camp in for us! The Safari Overnights are for families as well as the occasional adult sleepover. Hands-on activities and special programming involves everyone and increases learning and fun!
The Franklin Institute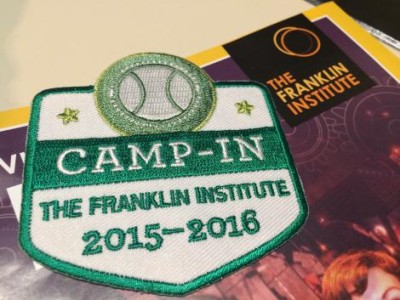 We are big fans of the interactive and engaging Franklin Institute which is why the opportunity for a camp-in appeals to us! As children get access to experiments and visits to exhibits, they also can use the observatory when weather permits. In the morning, everyone gets a breakfast and full day access to the Franklin. We also love the badge the registered child receives which provides them access to the Franklin for one year.
Philadelphia Zoo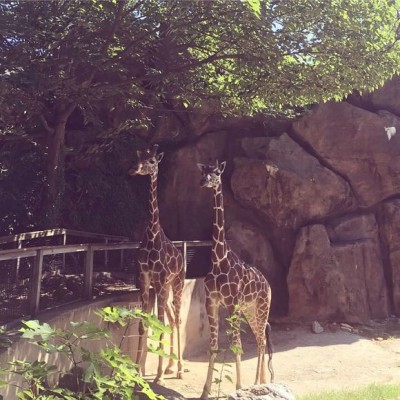 Would you like to sleep with the king of the jungle? Or hear the wolves howl in the morning? The Philadelphia Zoo Under the Stars Family Overnights might be what you are looking for. As families check in the late afternoon, they receive their assigned camping spot. You will need to bring your own tent as this is a camping experience by wildlife in the city of Philly.
New York  Bonus:
American Museum of Natural History
If you love the movie Night at The Museum, the idea of spending a Night at the Museum Sleepover, will certainly have you looking for all the iconic characters from the movie. Prior registration is required for this event which enables the campers to visit several floors of exhibits; however, what caught our imagination is that you will be sleeping under the big blue whale! If you are not too tired, you can continue your tour the next day.
As we learn of more sleepover/camp-in experiences, we will add them to the list so check back often for new and exciting adventures in (and around) NJ!
You may also enjoy: