Updated for 2021!
At Mommy University, we love visiting farms especially farms in NJ! A family trip to the farm offers so many amazing developmental benefits as well as fun and exciting adventures. This summer, farms all across New Jersey are offering exciting brain boosting events for all ages. From story time to festivals to live music, there is something for everyone to enjoy. We have compiled a list of some of our favorite NJ farm events that not only encourage family fun and adventure, but also boost language, creativity, academic skills and much more! This list is organized in alphabetical order making it easier for you to find your favorite farm or learn about one you have always wanted to visit.
Brain Boosting Events and Experiences at NJ Farms
Abmas Farm
Open year round, Abmas Farm in Wycoff, NJ is a must-do day trip for families. From a petting zoo to pony rides to educational farm tours, there is something for everyone to enjoy. There are also fun workshops and camps you won't want to miss! The Barnyard Petting Zoo is currently open Monday – Saturday and costs only $4/person. Every Wednesday grandparents are FREE. Abmas Farm is also offering a half-day summer camp.
Alstede Farms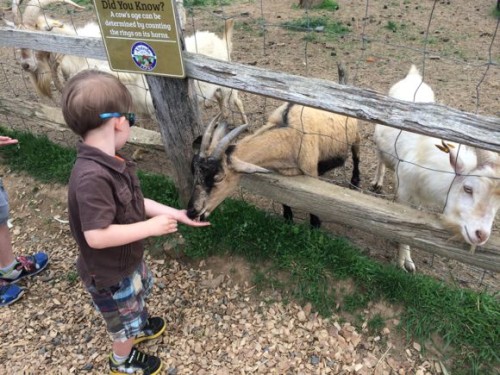 Located in beautiful Chester, NJ, Alstede Farms offers year round farm fun for the entire family. Besides feeding farm animals, climbing the hay pyramid and eating amazing homemade ice cream, there are exciting family friendly events that you won't want to miss! This spring, enjoy Springtime Fun on the Farm which takes place Thursday-Sunday. The event includes a wagon ride, Evergreen maze, hay pyramid, scavenger hunt, and more! Pick-Your-Own is also available.
Donaldson Farms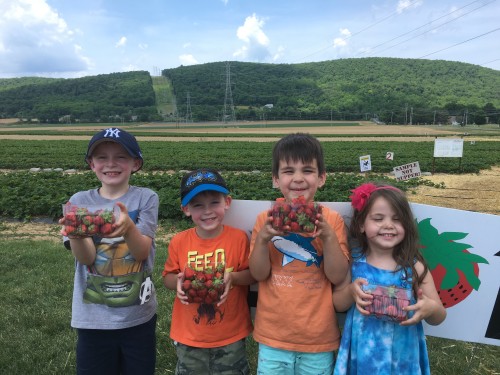 Nestled in Warren County, Donaldson Farms offers some of my favorite family experiences. Farm goers of all ages flock to this farm especially during the summer when they offer weekly nighttime fun including homemade meals, live music and fun games! Friday Nights on the Farm takes place every Friday beginning June 18. Tickets must be purchased in advance. Donaldson Farms also offers pick-your-own experiences.
Fosterfields Living Historical Farm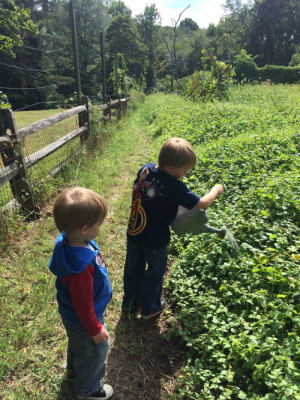 Take a trip to Morris Township, NJ to Fosterfields Living Historical Farm for your chance to see what farm life was like during the early 20th Century. It is a fun family experience that helps kids understand the history of NJ and farming.
Heaven Hill Farm
Located in Sussex County, NJ is the gorgeous Heaven Hill Farm. They are known for their fall festivities, but their spring and summer events are equally as exciting. Families can enjoy fun festivals and other action packed farm events such as Attracting Bees, Butterfly Gardening, and Herb Workshop.
Howell Living History Farm
Step back in time and explore over 250 years of farming practice and life at Howell Living History Farm located in Mercer County. Guests of all ages can enjoy hands-on experiences, explore the farm and enjoy fun events like henhouse visits, sheep sheering, corn planting, and so much more!
Johnson's Corner Farm
Located in Medford, Johnson's Corner Farm offers hours of farm fun for the entire family. With pick-your-own adventures and hayrides along with Discovery Barnyard and various festivals, you will want to visit this amazing farm all summer! Friday Night Classic Car Cruise and BBQ is back too. The event takes place every Friday night (beginning May 7) and reservations are required. Beginning July mid-July, guests can also enjoy the Sunflower Celebration.
Oasis Family Farm
If you are looking for a fun farm experience in South Jersey then Oasis Family Farm is for you! Housed in Robbinsville, this farm offers a wide variety of family friendly festivals everyone will love! Beginning May 1, guests can enjoy the petting zoo, a MUST DO experience. Don't forget to check out the Fun Zone, Gem Mine, Fossil Dig, and Mini Golf too.
Ort Farms
Located in gorgeous Long Valley, Ort Farms offers fun events the entire family will love! This spring and summer, guests can enjoy story time, crafting, strawberry picking, farm camp, and so much more. Ort also offers a fun play space for kids that allows them run, jump, climb, and explore on a beautiful spring or summer day.
Stony Hill Farms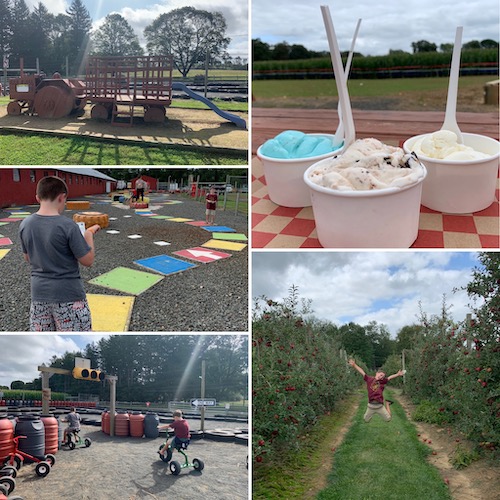 Last summer I fell in love with Stony Hill Farms in Chester! Not only does it offer exciting events for families, but it is absolutely gorgeous. They also have really yummy homemade ice cream. This spring and summer, guests can enjoy their Sunflower Festival and Maze Fun Park.
Terhune Orchards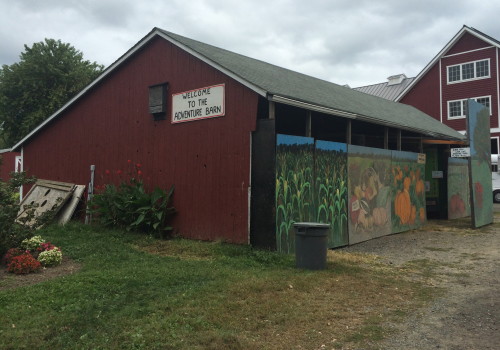 With endless amounts for farm fun, Terhune Orchards in Princeton, NJ is the perfect family day trip destination this spring and summer. From story time to festivals to summer camp, there is something for everyone to enjoy at this amazing NJ farm! The Read and Pick Program is a unique program that combines story time with farm activities for kids preschool age through 8 years old. Sessions are 1 hour and cost only $10/child. The program takes place on Tuesdays and each week has a different theme. Farm guests can also enjoy talking a walk on the Farm Trail and visiting animals in the barnyard. Summer camp is taking place as well.
Tranquility Farms
This spring and summer, Tranquility Farms in Andover is offering endless family fun! Weekly classes will be available including story time, scavenger hunts, farm fitness, and more. Don't forget to stop by the ice cream window for a delicious scoop of homemade ice cream too. Visit their Facebook page for details. Registration is required.
VonThun Farms
Located in Monmouth Junction, VonThun Farms offers events and activities the entire family will love. Their location in Washington, NJ also offers fun farm adventures for all ages including their Sunflower Trail and special events such as a character brunch, teddy bear picnic, and the Strawberry Festival. Make sure to check out Barnyard Buddies, a unique program for ages 2-8 years old that teaches kids all about life on a farm. It takes place every Friday morning from June 18-September 3 and only costs $10/child. Pick-your-own is also available.
Windy Brow Farms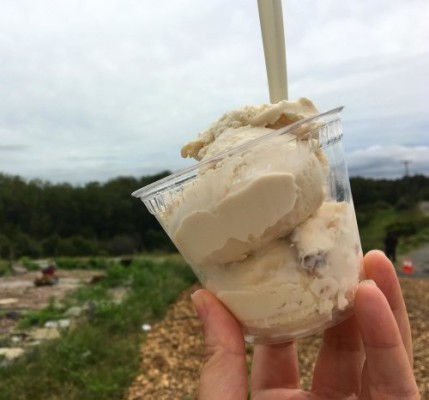 Located in Newton, Windy Brow Farms may not offer specific events this summer but their famous homemade ice cream is reason enough to take a drive. I recommend trying the French Toast and Taylor Ham ice cream. They also offer vegan flavors. Take a walk through their bakery too for more delicious treats.
Know of more farm events near you? Put them in the comments below and we will add them to this post! Keep checking back as we will be adding new events and farms frequently.
You may also enjoy: