This past September, my husband and I took a long Disney vacation with our 6 week old baby boy. I know that may sound a little crazy, but as huge Disney fans, we knew this would be a magical vacation for the entire family and a wonderful way to begin the bonding process. Plus we had already booked it and canceling a Disney vacation was just not an option!
Prior to our trip, I searched the internet to find tips on visiting Disney with an infant. Surprisingly, however, there was very little information, advice or tips. To help other families just like ours, I decided to create my own list based on our recent experiences. In my first article, I listed items to bring with you when visiting Disney with in an infant. In this article, I will list some tips and advice to make the most of your Disney vacation with a little one at your side!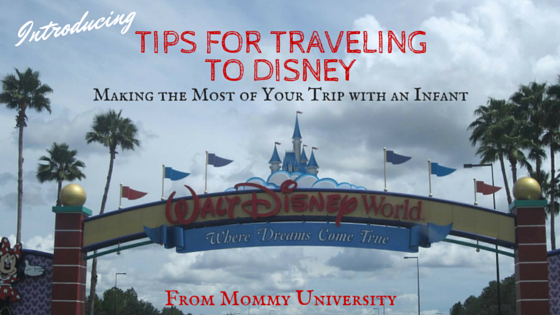 Tips For a Successful Disney Trip with an Infant
If Driving – Stop Often
For us, a 16 hour drive turned into a 20+ hour drive. Usually we drive right through, but that just isn't an option anymore. Babies aren't supposed to be in car seats for extended periods of time so it's important to get them up every few hours. We tried to stop every 2-3 hours to feed our son, move his arms and legs, and of course change him. We stopped at places where we could walk around even if it was just a Walmart, which seemed to calm our son down more than a stop at a rest area.
Wash Your Hands
Being that our son was so young and Disney has so many people, we were very afraid of him getting sick. Every chance my husband and I got we stopped to wash our hands. In addition to hand washing we probably went through 3 bottles of hand sanitizer during our 10 day vacation. As you might imagine, lots and lots of people touch just about everything in the parks every day. This includes the finger scanners to get into the parks to your stroller because cast members will move them from where they are parked. Needless to say, germs are everywhere and you're better off being overly careful than having a child end up sick; that's just no fun for anyone.
Take It Slow
My husband and I are used to Disney trips without children. We're used to a fast paced trip with little stops or breaks to get the most for our money. We realized very quickly that this would be a very SLOW vacation. Our son would get very over stimulated and need a nap, but he wouldn't be able to calm down enough to take one. For this trip we cut out a lot and enjoyed a much slower paced Disney vacation. We also tried to do as much inside as possible during the day to avoid the heat and sun.
Light Up the Stroller
Safety is very important to us, especially since our son is so young. We were very afraid that people would either not see him or not watch where they were going and run into our stroller. Our son weighed 12 pounds at the time, and while that's a big baby for a few weeks old, that makes it very easy for the stroller to tip over if someone trips on it. Our solution was to get a battery pack of lights on a wire from Amazon and wrap it around the stroller. I have to say it worked out very well and not one person stepped within a 3 foot radius of us!
Avoid Loud Noises
I never realized that many little kids don't like loud noises, but apparently I was like this as a child too. Fortunately, our son really enjoyed watching the lights of the fireworks and didn't seem to mind the noise too much, but he did, however, mind the speakers that we were standing next to during one of the shows. Once we moved a good distance away, he settled down and all was good; but those 2 minutes it took to walk through the crowd away from the noise, yikes! Just be conscious of getting stuck in a place that might take a while to move from in case your little one doesn't like noise. During fireworks shows we either stood at the back of the park ready to bolt out or next to a shop in case our son decided he had had enough.
Take Advantage of the Baby Swap
Disney is truly a kid friendly place and they try to do everything they can to make a family's experience more enjoyable. My husband and I still wanted to go on some rides that we knew our son wouldn't be able to go on so we decided to try out the baby swap (or rider switch as some people call it). Basically, one person gets in line and asks for the baby swap pass. They get a lanyard that they take to the end of the line. The person at the end takes your lanyard and gives you a fastpass that's good for the person who has your baby plus three other people.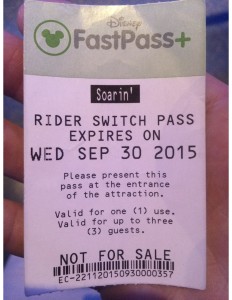 Unfortunately, on most days it was just me and my husband so we were left to ride the rides by ourselves, but at least we didn't have to wait that long for one another. On the plus side, my son got to go on the Living with the Land boat ride about 10 times during our time at Disney while my husband and I took turns going on Soarin'.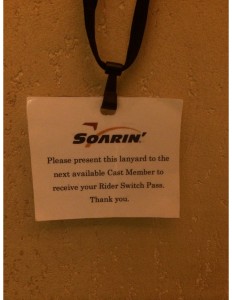 Use the Baby Care Centers
If you've never been to Disney with kids you probably don't even know that baby care centers exist. They are in fact the best things you could ask for in the parks. Each of the four parks has one and they are located by first aid.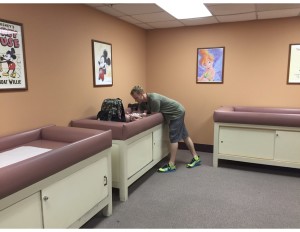 Inside, there are rooms dedicated for changing babies, nursing and warming bottles and food. There is even a place for the rest of your family to relax while you're attending to your little one. There is also a store where you can buy diapers and formula if you run out. The changing room was great, and I loved how clean it was. There's a sink and women's bathroom attached to the room to make life even more convenient.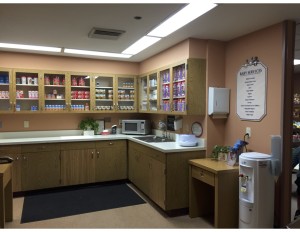 Feed Your Baby More Often
Now, I don't mean force food down his throat if he's really not hungry, but I found that while in Disney, my son ate a lot more than he does at home. I'm not a doctor, but my guess would be it was because he was trying to stay hydrated. New Jersey wasn't nearly as warm as it was in Florida so he was sweating more than he did at home. I had to plan ahead and bring extra bottles and formula with us so I was prepared for the extra feedings. I also found that this helped my son get to sleep faster during the day for his naps, which was very helpful.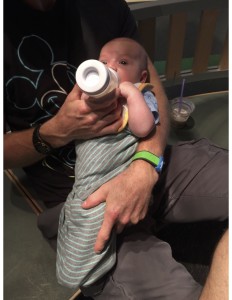 These are just a few of the many tips that made our Disney vacation with an infant more successful and enjoyable. If you have any additional tips, please let us know, and we will add them to the list!
You may also enjoy:
10 Educational Experiences at Magic Kingdom