If you follow Mommy University on Facebook, then you already know that I am not a big fan of resolutions. I gave up on resolutions years ago when I found them to be a set up for failure. I resolve to exercise more, I resolve to eat healthier…blah blah blah! I put enough pressure on myself to have to worry about resolutions too!
While many people make New Year's resolutions, I like to make a bucket list, a list of all the things I want to accomplish and places I want to visit throughout the year. A bucket list gets me excited about the upcoming year. It gives me goals to work towards and fun things to plan. Each year, my husband and I sit down and come up with a list of all the places we want to visit, no matter how crazy. It is a wonderful way for us to reconnect and work towards common goals!
My husband and I have always loved to travel. We love exploring new places and trying new adventures. When we had kids, we vowed that we would continue to travel. Now, we may not visit Vegas anymore, but we have exposed our children to some amazing experiences during their short lives! Here is our list of places we would love to visit during this upcoming year! I kept the places we didn't get to on our 2015 Bucket List in hopes we can cross them off the list this year!
My Bucket List: Places to Visit in 2016
*Smugglers Notch: I am so excited for my boys to visit this amazing resort and learn to ski at one of the best ski destinations in Vermont!
*Kalahari Resort: Since it's opening in the Poconos, I have been longing to visit this amazing indoor water park!
*Great Wolf Lodge: We would love to visit the new lodge in New England.
*Disney World: We already have our trip booked but it still has to go on our list. We are also going to be able to check off another bucket list wish, staying at the Polynesian.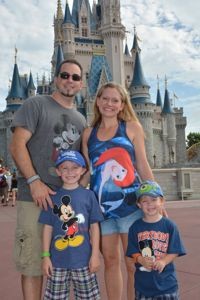 *Disney Cruise: I have dreamed of going on a Disney Cruise for as long as I can remember, and, in August 2016, we are finally going on this magical journey! What a great way to celebrate our 10th wedding anniversary!
Bronx Zoo: From what I have heard, this is one of the most amazing zoos and I cannot wait to visit with my family!
Museum of Natural History: This is one of our favorite museums, and we cannot wait to bring the kids back here.
Washington D.C.: I know my family would love to experience all the amazing learning adventures this city has to offer. I especially want to visit the zoo and National Air and Space Museum!
Boston: This is one of my favorite cities. I cannot wait to bring my boys back there to explore all its rich history and culture.
Baltimore: I have always wanted to attend a Yankees/Orioles game. I would also love to take my boys to the National Aquarium.
*Adventure Aquarium: This aquarium will offer an amazing learning experience for my family!
*Ringling Brothers Circus: The last time we went to this circus was when my son was only 1-year-old. I am so excited to bring them to the new show Legends this year!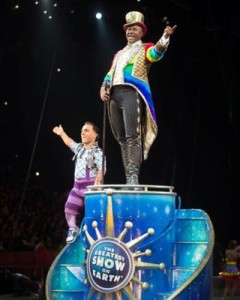 Storybook Land: I have heard so many wonderful things about this adorable amusement park in NJ, and I want to bring my boys while they are still young enough to really enjoy it.
Please Touch Museum: I have heard such amazing things about this museum, and I think my kids would love the hands-on learning experience.
Statue of Liberty and Ellis Island: My son loves learning about the Statue of Liberty so I can't wait for him to see it in person!
*Hersheypark: This place is on my list EVERY year!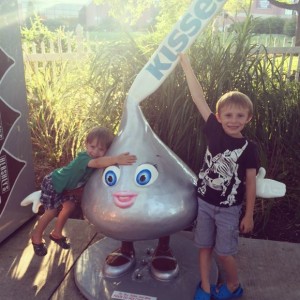 *Field Station Dinosaurs: I heard this amazing place is returning to NJ very soon so this time I WON'T miss it!
*Professional and/or College Football Game: We would love to bring our boys to a Jets game next season, but we would be happy to see Rutgers or Princeton play as well.
So there you go! That is my 2016 Bucket List. As the year goes by, I will check off (noted with a *) where I have visited and probably add more places to the list. What's on your bucket list?