Mommy University is so excited to partner again this season with The Growing Stage: The Children's Theatre of New Jersey. They offer a family-friendly environment perfect for a child's first theatre experience as well as for children with some sensory needs. In exchange for tickets to each performance, we are so happy to be able to bring you all the entertainment this season as well as our honest review of each show.
I have always LOVED the theatre. The lights, the music, the intrigue, the laughter…there is nothing like a great show! As a former performer, I understand the importance of exposing children to the theatre world. It expands their creativity and cultural awareness, and, don't forget, it's FUN!
This season children and families can Play, Learn and Grow at The Growing Stage – The Children's Theatre of NJ. Located in Netcong, NJ, The Growing Stage will offer an amazing variety of shows, events and classes for kids of all ages! This season expose your kids to the world of performing arts through their wonderful opportunities.
2015-2016 The Growing Stage Season
Really Rosie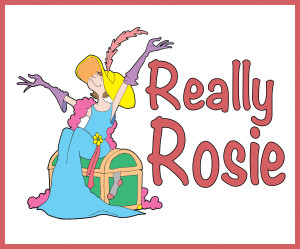 October 2 – 18, 2015
What a wonderful way to start the 2015-2016 season with a fun and entertaining performance the entire family will enjoy! Rosie is a young girl from Brooklyn's Avenue P who is known for her "sassy" persona. She entertains herself and her friends as she acts out her fantasies of being in show business. She especially wants to direct and star in an Oscar winning movie. This adorable show is written by the author and illustrator of the iconic book, Where the Wild Things Are. Maurice Sendak has won awards such as the Caldecott Medal, National Book Award and a National Medal of Arts. The composer, Carole King, is famous in the world of music and broadway. She has won the National Academy of Songwriters Lifetime Achievement Award, a Grammy of Trustees Award and is part of the songwriters Hall of Fame.
A Christmas Carol – The Musical
November 20 – December 20, 2015
What a fun way to kick-off the holidays with family and friends! Audience members will love this new take on an old holiday classic.  With music by Alan Menken who worked on Disney's Beauty and The Beast and The Little Mermaid and lyrics by Lynn Ahrens who is known for her work on Ragtime, Seussical and Once On This Island, you are sure to be entertained and delighted while enjoying an amazing adaptation to this classic story by Charles Dickens.
As many of you know, this story is about the very rich but very mean Ebenezer Scrooge who loves his wealth more than the people who surround him including family and employees. We will watch Ebenezer take a journey through his past, present and future as he begins to see and understand the impact of his selfish ways. Without spoiling the end for those who don't know this story, let's just say, Christmas morning is seen in a very different light for Ebenezer. A Christmas Carol is a wonderful way to teach your kids about the true meaning of Christmas!
The Book of D (World Premiere)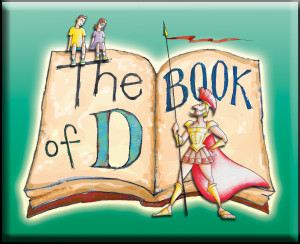 February 12 – 21, 2016
Written by Cody Daigle-Oriens, this incredible show is about a young kid named D who escapes his real life by entering into a world of stories. He keeps a book called The Book of D to help him deal with difficult times in his life such as his parents' divorce and having few friends. When D makes a new friend, Blu, he not only learns about Greek mythology, but about friendship. This becomes a new story for D to write. It is a heartwarming show you will not want to miss! (This show is recommended for ages 8 and up.)
James and the Giant Peach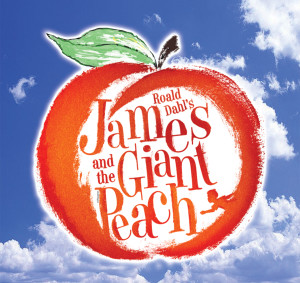 March 11 – April 3, 2016
Based on the book James and the Giant Peach by Roald Dahl, this musical offers a creative adaptation to this beloved story. With music and lyrics by the TONY Award nominated team Benj Pasek and Justin Paul and a book by Timothy Allen McDonald, this show is sure to entertain the entire family! The story begins when James' aunt chops down their fruit tree, and he discovers a magic potion that results in a giant peach. We follow James on his journey inside this peach as he interacts with human-sized insects with big personalities. When the peach falls and rolls into the ocean, we watch as the group faces sharks, battles with hunger and deals with plenty of disagreements. James uses his wit and thinking skills to help save the group, and they learn to work together as a family! But the adventure continues as they find themselves at the Empire State Building. You won't want to miss what happens next!
How I Became a Pirate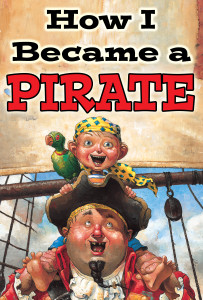 May 13 – 22, 2016
Ahoy Mateys! Sail off on a fun and exciting musical adventure with a band of comical pirates when they land at North Beach when looking for an expert digger to join their pirate crew. Braid Beard and his mates enlist Jeremy Jacob to help them find the perfect spot to bury their treasure. The whole family will love following Jeremy on his pirate adventure that teaches him that being a pirate may be fun, but love and home are treasures he cannot live without. Audience members will dance and sway in their seats to songs such as Talk Like a Pirate, A Good One to Boot and Pirates Dot Arrgh. This show is based on the book of the same name which was written by Melinda Long. The play book, music and lyrics are by Janet Yates Vogt and Mark Friedman. (This show is available for afternoon school performances.)
I am so excited for such an amazing season at The Growing Stage that will be filled with fun for the entire family! Tickets on Saturday and Sunday are $25/adult, $20/senior and $15/child. On FUN-tastic Fridays, ALL tickets are only $15! Season tickets are also available. To reserve your tickets or order a package visit www.growingstage.com or call the Box Office at 973 347-4946. You can also email the Box Office at box-office@growingstage.com. Make sure you ask about group rates and birthday party packages too!
Read last year's reviews: