Are you getting ready for your first, fourth or twentieth camping trip? For many people, camping is not just about sleeping in a tent, trailer or cabin; it's what you do during the day that counts. There are so many fun adventures families can have away from their sleeping quarters from fishing to hiking to whitewater rafting, but there are some basic tips to help make your journey more fun and successful!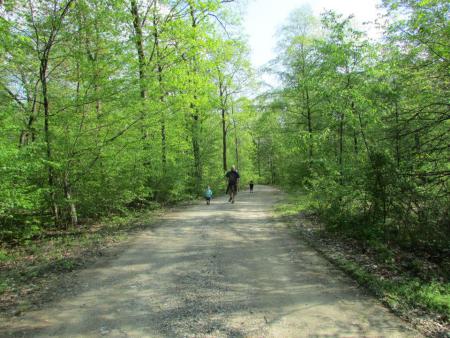 5 Tips for a Successful Camping Trip
Put bug repellent on your hat and clothes instead of skin!
Let's face it, you're out in the woods surrounded by wildlife so you should expect some bugs. Fortunately, there are ways to keep those pesky insects away from you. I never liked the feel of sticky bug spray on my arms and legs when I went camping especially on a hike when you can be dripping with sweat. I found that spraying your socks and shoes, and even a hat with repellent does the same thing. Now I know that bug spray has a lot of chemicals in it and isn't the most pleasant thing to smell; but ask yourself if you are okay with getting eaten alive by mosquitoes and scratching all night long. Probably not! Besides, mosquitoes carry all kinds of diseases and it's best to try and avoid as many bites as possible. My suggestion would be to purchase a repellent with the chemical DEET in it because it simply works the best.
Bring lots of water with you for hikes!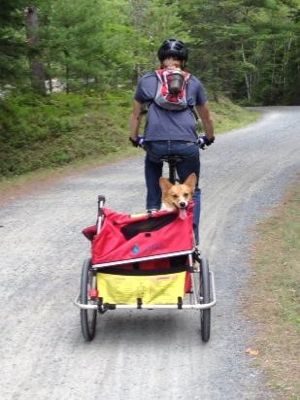 This may seem like a very obvious thing to do especially in the hot summer months, but a lot of people seem to underestimate how much water you really need for a good hike. Even a hike that says "moderate 1 mile" may not be that way for you or maybe there is a slow group ahead of you that makes that hour hike turn into a two hour hike. Also, don't forget about the dogs if you bring them with you. They will get hot very easily especially if they are excited to be somewhere new.
I personally suggest wearing a hydration pack which you can pick up at numerous places including Walmart. If you are climbing rocks and walking on ledges, you really don't need to have your hands full with water bottles (and trust me, one bottle isn't enough no matter how short the hike). It's always better to over prepare and have more than what you need because you'll be thankful you have it at the end of the hike!
Bring flip flops to the showers!
Now, if you have the luxury of staying in a cabin or travel trailer this may not pertain to you. Most of the time showers at campgrounds are not like the showers you would find at a hotel. I'm not saying they are dirty, but they may not be the best things you've ever laid eyes on. Remember, if you're by a beach people may use these showers to rinse off sand and that doesn't always clean off the floor right away. My suggestion is to get a very cheap pair of flip flops to use as your shower sandals. These do not have to be fancy soft squishy sandals; in fact, get the opposite. You want sandals that will dry out quickly so you don't leave the bathhouse with wet feet on a cool night.
Bring way more socks than you think you need!
Remember when I said tents get damp? Well, turns out a lot of things in camping can give you wet feet. Hiking the trails will either leave your socks dirty or sweaty which either way you will want to change them. Maybe you put socks on after your shower and missed your shoe balancing on one foot trying to avoid the wet floor. Hey, these things happen (remember my suggestion about flip flips?). The point is, you can never have enough socks. Chances are you will go through a few pairs a day and that's perfectly normal.
Use a toilet paper roll and dryer lint to create a natural fire starter!
I know how some people feel about chemicals so I figured I'd redeem myself after the bug spray recommendation. It's just not camping without a campfire at night to cook your food or roast some s'mores. The problem is, starting a fire isn't that simple. They always make everything look so easy on TV and that's upsetting when you try to light your very own fire. You can spend some time collecting kindling and small sticks to start your fire, but chances are it still won't be enough to get a good fire burning once you put a log on it.
If you are using your fire for food purposes you do not want to use lighter fluid or an actual fire starter. My suggestion is to make your own natural fire starter that costs you virtually nothing. A few weeks before your camping trip start saving your empty toilet paper rolls and lint from the dryer. Take a toilet paper roll and fill it with lint until it's full. Once you're ready to start your fire, just lite the roll and "ta da" instant fire! You shouldn't even need that much kindling this way because the flame is very hot from the burning lint.
I hope that even if you can't use all of these tips, you can still pull from them and have a fantastic camping trip. There's nothing better than enjoying the outdoors and smelling all the wonderful camping smells. Although I had to take a year off from my annual camping trip this year, next year I'll be at it again with a 1 year old and I can't wait!
Happy Camping!
You may also enjoy: