Since I traveled up and down the east coast with my family as a child, I love visiting areas that expose us to new experiences.  Driving to the Berkshires includes miles of trees, farms, and unique shops.  The Berkshires is a location that overlaps with western Massachusetts and Connecticut that includes several towns each offering unique historical, artistic and natural elements. We have visited this area twice and each time we find and enjoy something new.
In preparing to visit this area, however, it is not as easy to find activities specifically for kids.  There are not a lot of children's museums, amusement parks or kid-centered activities.  I compiled this list to offer diverse suggestions as some of these are hidden gems.
Mommy University Presents
5 Must Do Experiences in the Berkshires
Tour Mass MOCA, North Adams
The Massachusetts Museum of Contemporary Art (Mass MOCA) is a huge space with stunning exhibits.  Traditionally, I never studied art but I recognize that contemporary art, whether you like it or not, will stimulate conversations and imagination.  Mass MOCA is located in a renovated manufacturing warehouse with sufficient space for many exhibitions.  This made our list for several reasons which include: Kidpsace, Scavenger Hunt and Art.
Kidspace is a special location designed for children with an Art Bar where they are invited to create artwork.  Projects are available based on the exhibitions with all the material they might need and simple instructions.  Within the Kidspace is a scavenger hunt, which is in addition to the scavenger hunt that is available in the Information Desk.  My children had a great time locating most of the art pieces for their scavenger hunt.
Lastly, the art is very interesting and there is plenty that you will discuss during and after your visit.  If you are nervous about the content of the artwork you can ask the Information Desk if there are any suggestions about which exhibits or areas to visit.  I found the employees and volunteers incredibly helpful.  If you are looking for some amazing opportunities for photographs, don't be surprised this is on my list of recommendations.
Visit Project Native, Housatonic
Located between Housatonic and Great Barrington, Project Native has existed for close to a decade.  This is a fabulous space to encourage your children to get outside.  Visitors are encouraged to stop by their butterfly nursery or take a self-guided tour.  Project Native also hosts many community programs such as Free Family Days, Film Festivals and educational programs.  We were lucky enough to catch an event the day we left which included a Butterfly and Bug Safari, visit to the Butterfly Nursery, and arts and crafts.  I think this is an excellent spot to bring the quality camera to grab beautiful photos.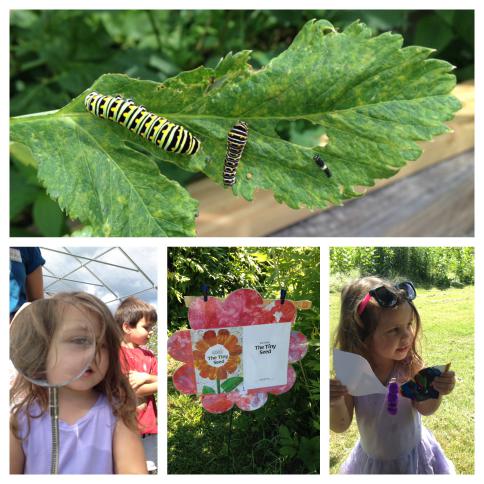 Take a Photo with Wally, Pittsfield
Wally is the Stegosaurus that calls the Berkshire Museum his home for over 16 years.  Wally used to reside at another museum, but he is a local favorite and we can understand why.  If you stop by Wally for a selfie, you can also stay and visit the Berkshire Museum which has a permanent exhibit on the animals in the area as well as a small aquarium in the basement.  They usually have an exhibit targeted towards children to keep them engaged.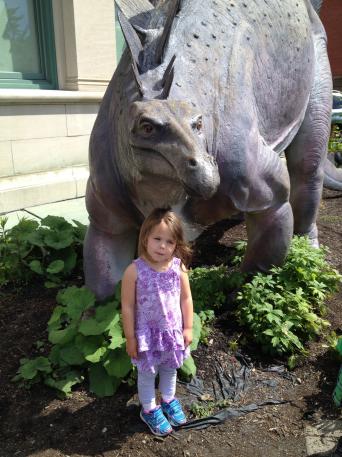 Play at Whitney's Farm, Cheshire
We stopped off twice at Whitney's Farm and have not been disappointed yet.  I lured my father to come with us with their offer of free cider donuts and coffee for senior citizens on Wednesday.  Whitney's offers pick your own blueberries and fresh food, but it is also the place to play!  Next to the farm's market is a free petting zoo with friendly goats, sheep, a pony, a peacock and chicken.  If that doesn't keep your kids entertained, they can run around, climb and swing on the playground.  This is a great space where parents can sit at a shaded table and have a view of the playground and petting zoo.  They also host community events so you might want to check their Facebook page before exploring this site.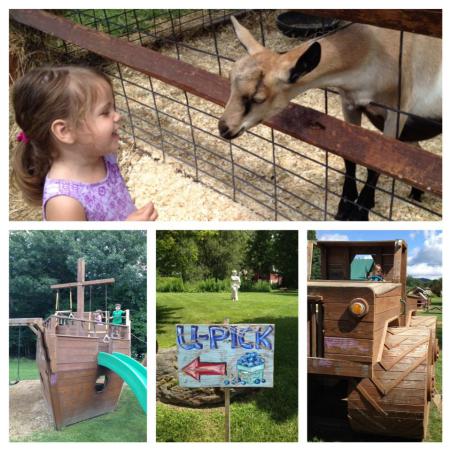 Cool off at Bousquet Mountain, Pittsfield
If it is a hot and sunny day, Bousquet Mountain has a waterpark consisting of six slides, three of which feed into a shallow pool which has several fountains.  This is not a highly designed thrill park but just a great place for young kids to cool off in the summer months.  We spent an afternoon enjoying the small slide that children climb a pirate ship to reach as well as the three small slides.  The two large slides require the children to be 4' and ability to swim.  In addition to the minor fee to enjoy the water features, you also have access to miniature golf.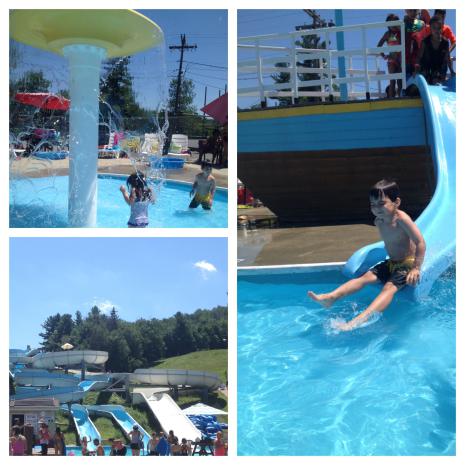 If you are planning on visiting this area, you might also want to check out the Highland Street Foundation website as this organization is responsible for funding free fun Fridays at museums.
The Berkshires is a postcard picturesque location which offers a laidback pace.  As we walked through Stockbridge, the home of the Norman Rockwell Museum, you can easily see how people fall in love with this area.  Internet connection and wifi can be limited in certain areas so it is best to have a few ideas to keep the kids busy and enjoy the scenery and opportunities that exist in this area!
You may also enjoy: