These days parents are so busy working that it's hard to find time to enjoy quality time together. kids long to spend time with their dad but due to school, work and sports this does not happen as often as it should. This summer pack up the kids and head out for an amazing adventure…just dad and his kids!
After speaking with several dad's and researching local adventures, I came up with a list of brain boosting adventures that dads and kids will love. There is something for everyone on this list!
10 Brain Boosting Adventures to Enjoy with Dad
Camping
A great way to bond with your kids is to go camping. Kids want to spend time with their dad and learn from him. Camping allows kids to model their dad and learn important life skills. It also provides great opportunities to work together to solve a problem and complete a task. Looking for a great camping resort? Make sure you check out Hersheypark Camping Resort! They offer sweet family adventures.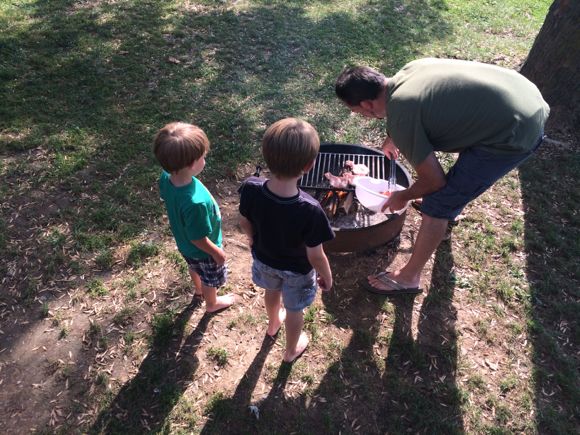 Fishing
There are so many amazing places to go fishing from small ponds and streams to large rivers and lakes to even the ocean. Kids will have a blast spending the day, the weekend or even the week fishing with their dad. It's a great activity to build motor skills and strength, enhance problem solving skills and gain confidence and independence.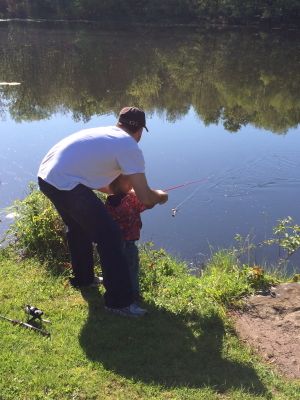 Visit a Zoo or Aquarium
We love zoos and aquariums at Mommy University and believe they are the perfect day trip destination with dad. Dads can have a blast with their kids pointing out all the cool animals like giraffes, bears and cougars at the zoo or stingrays, jellyfish and sharks at the aquarium.
Play Golf
Whether it's mini-golf, pitch and putt or a full game of 18-holes, golf is a wonderful way to spend time with dad. Recently my son has really taken to the game of golf. He loves spending time with his grandfather perfecting his swing in the backyard. We have also made mini-golf a Father's Day tradition!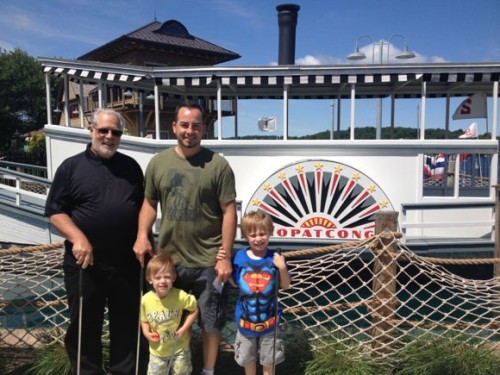 Field Station: Dinosaurs
What kid doesn't love dinosaurs? Spending the day with dad at a park full of dinosaurs is a dream come true for so many kids. Field Station Dinosaurs allows families to step back in time and walk amongst the dinosaurs. Kids will feel like real paleontologists as the explore, discover and learn all about different dinosaurs and fossils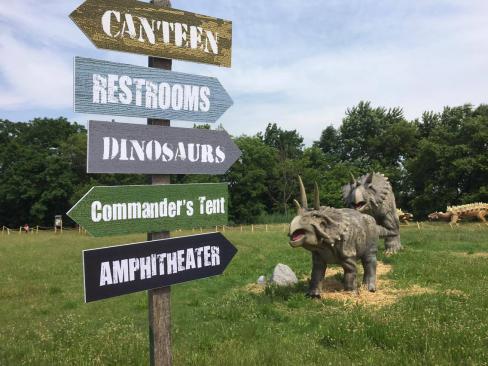 Baseball Game
One of my favorite things to do with my dad was attend Yankee games. Of course we loved watching the games, but we also loved walking around the gift shops and eating ballpark food. Baseball games can help create memories to last a lifetime! Oh, did I mention that baseball games also help increase math skills?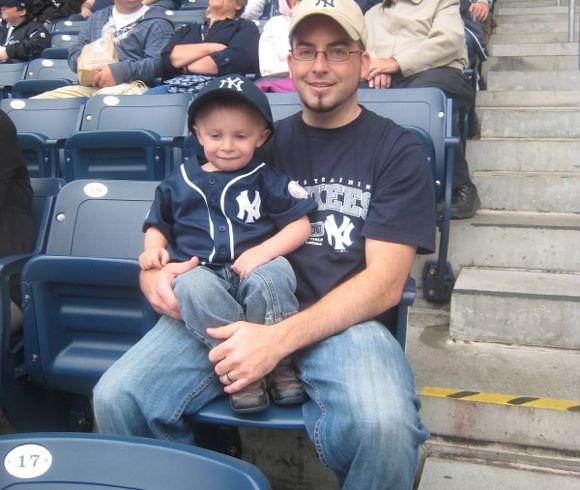 Whitewater Rafting
If you love adventure and thrills, then whitewater rafting is the perfect outdoor adventure for you! This is a great activity to enjoy with older kids or even your kids that are already grown. It's a wonderful bonding experience and creates memories to last a lifetime!
Medieval Times Dinner and Tournament
Located in Lyndhurst, Medieval Times sparks the imagination from the moment you pull into the parking lot and see the magnificent castle. Once inside, kids and parents will feel transported to another world where Kings and Queens ruled the Kingdom and knights had to fight for their honor. Families will be entertained by breathtaking horsemanship, jousting competitions, falconry and more!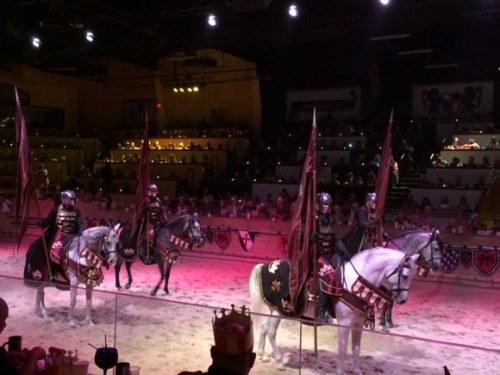 Adventure Courses
Nothing builds confidence and brings families together like climbing, swinging, balancing and ziplining. There are tons of adventure courses in NJ and the surrounding area so take your pick and have a blast!
Diggerland
My boys had so much fun driving their own construction vehicle with their dad last summer at Diggerland. My husband also loved maneuvering a real digger! There are many adventures to be had at Diggerland.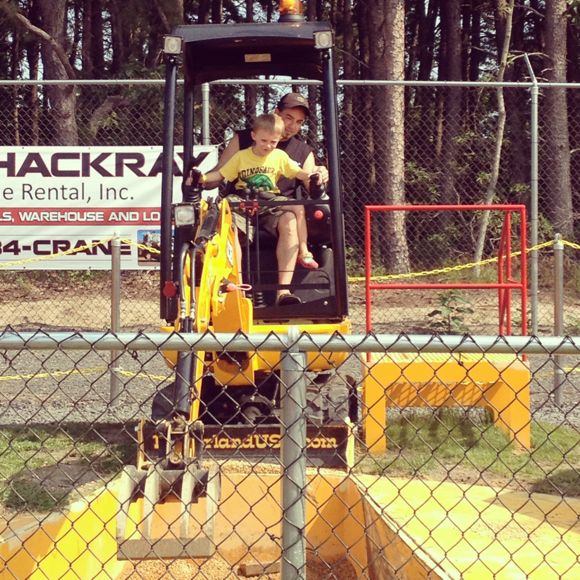 Bonus:
Academy of Natural Sciences
Take a road trip to Philadelphia with dad and explore the Academy of Natural Sciences. Enjoy hands-on learning activities, watch live animal shows and explore amazing exhibits. Make the adventure even more exciting by sleeping over at the Academy. You can even sleep with dinosaurs!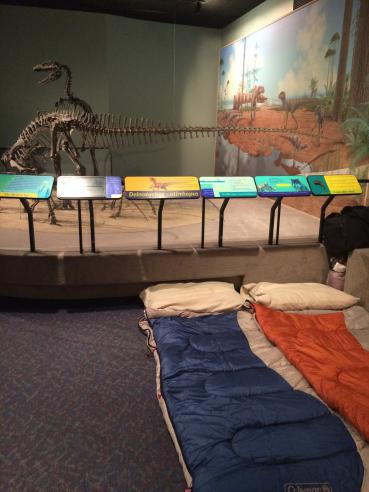 I hope you have enjoyed our list of brain boosting adventures with dad. If you have any adventures you love, please share them in the comments section!
You may also enjoy: