Monica and I recently had the pleasure of attending the biggest night in play, Sweet Suite 2015. It was part of one of the greatest blogging conferences of the year, Blogger Bash NYC. For 5 hours, Monica and I were able to regress to our childhood and explore games and toys we only wish were around when we were kids. We had so much fun meeting brands, learning about toys for holiday release and, of course, playing with them too!
In true Mommy University fashion, we kept our eyes peeled for the best brain boosting toys that offer kids a wonderful learning through play experience. With so many companies and toys to choose from, it was not hard to find what we were looking for. From toys that boost gross motor skills to games and puzzles that enhance cognitive skills to cooking tools that enhance science and math knowledge, there was enough brain boosting fun for children of all ages and interests!
In this article, I am going to highlight our favorite brain boosting toys from Suite Sweet 2015. This list is not exhaustive, of course, as there were so many amazing toys to choose from. Although we saw many of the same toys from Toy Fair NY, we were also introduced to some new and innovative toys, games and art supplies that we had to share with you. We are very excited to learn more about these toys and the brain boosting companies that created them!
10 Brain Boosting Toys from Sweet Suite 2015
Tonka Mighty Dump Truck (Dynacraft)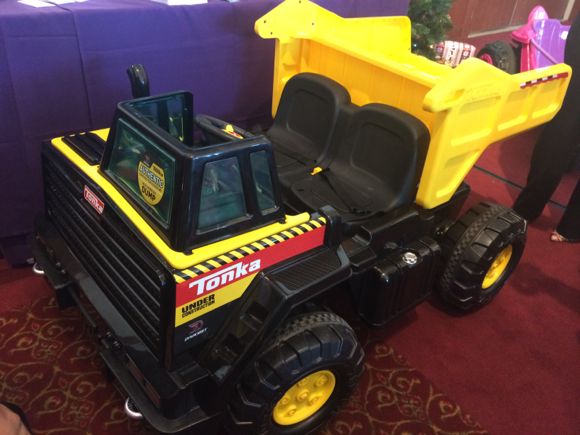 This 12V ride on truck immediately caught our eyes at Sweet Suite 15. Not only was it well built, it also offers endless possibilities for learning through play. Kids can spend hours outside collecting rocks and dirt as they expand their knowledge about nature and science. They can also help mom and dad plant a garden by transporting dirt, vegetables and flowers. Social skills are also enhanced as kids need to take turns driving. The list goes on!
Number Lovin' Oven (LeapFrog)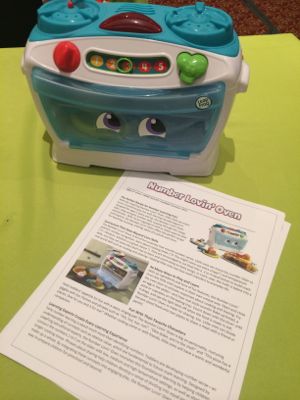 Little chefs will have a blast playing with this pretend oven while also enhancing their number recognition, counting skills and early math concepts. While manipulating the pieces and the dials, kids are also boosting their fine motor and visual skills. Lastly, kids will engage in pretend play which helps foster creative thinking and sparks the imagination! You can get the Number Lovin' Oven right now for only $24.99 using this amazon affiliate link.
Doc McStuffins Pet Vet Checkup Center (Just Play)
Kids can live out their dream of being a toy doctor just like Doc with this adorable checkup center. I love how this toy helps inspire kids to be veterinarians and allows them to learn more about the medical field. Kids can also enhance language development and story telling as well as build fine motor skills. Who knew a toy could be so educational?
Master Chef Junior Cooking Line (Wicked Cool Toys)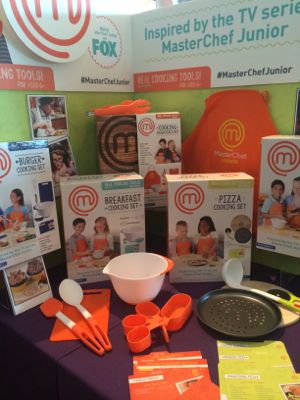 This was definitely my favorite new toy line at Sweet Suite. This fall, Wicked Cool Toys is releasing a line of cooking tools just for kids. Your little chef be able to create meals just like their favorite Master Chef stars. Kits include burgers, breakfast, pizza and baking. They include kid-friendly cooking tools such as bowls, measuring cups, utensils, cutting boards and more. You can even get your child their own Master Chef Junior apron!
Write and Learn Creative Center (VTech)
I love VTech toys! They offer amazing opportunities for kids to learn through play and the Write and Learn Creative Center is no exception. While playing, kids will enhance letter recognition, letter-sound identification, object identification and spelling skills. Kids will also enhance their writing skills by writing letters and words on the board. There are also opportunities for artistic expression as kids can also draw pictures! You can purchase your own Creative Center for only $24.99 by using this amazon affiliate link.
Super Moon in My Room (Uncle Milton)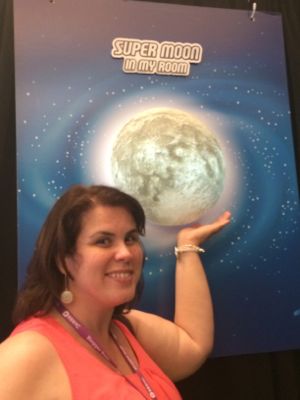 If your kids love to learn about space, then this is the toy for you! Little astronomers will learn all about the real moon including its phases and solar eclipses. The Super Moon automatically syncs with the real moon outside! By using the remote, kids can click through all 12 lunar phases as well hear moon landing sound effects. What a great multi-sensory learning experience!
Kick Flipper (PlaSmart)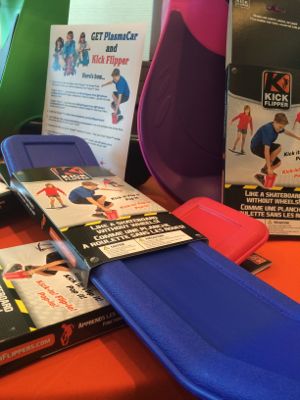 Ever want to do all those cool tricks on a skateboard without worrying about rolling down the hill? Well, here's your chance. The innovative Kick Flipper is like a skateboard without wheels that allows "riders" to complete fun and exciting tricks. What I love is that the Kick Flipper helps build gross motor skills, balance and coordination. It also helps build confidence as kids learn to successfully complete a trick.
Imagicadamy (Wonderforge)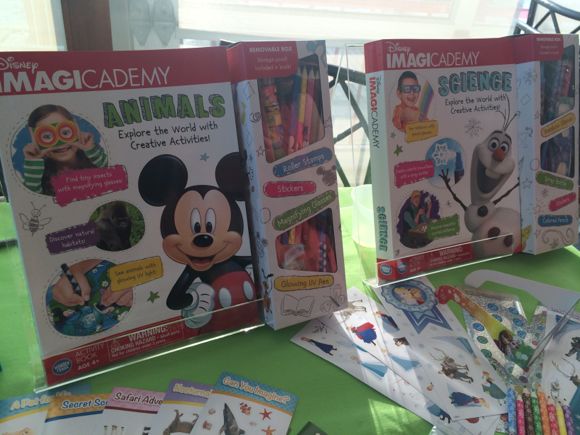 As a very big Disney fan, these sets really caught my eye. Not only do kids get to explore their Disney Side, they also get to build their science, art and math skills! These sets such as Animals and Science let children delve into their artistic side while also enhancing wonderful academic skills. They are great for at-home learning, summer activities and homeschool projects!
Numbers Alive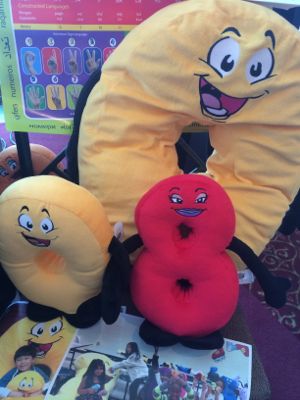 If you are looking for a fun and interactive way to encourage a love and understanding of math, then Numbers Alive is for you! This new program offers a hands-on learning experience for children that allows them to see math and numbers in a whole new way. The line offers books, games and even giant stuffed numbers to help with the learning process. Numbers Alive would be perfect in any preschool classroom!
The Moodsters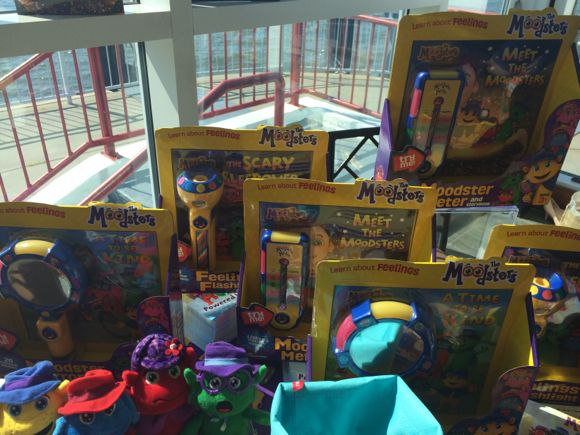 I love when toys help children express their emotions as this is something difficult for young kids and children with developmental delays. The Moodsters is an innovative new line of books and toys that helps children understand and manage their emotions. Parents and educators can purchase a book along with a toy that assists children in expressing and then dealing with their feelings. The Moodsters was developed by child development and parenting experts!
I hope you have enjoyed reading our list of brain boosting toys. Have fun learning through play!
You may also enjoy: 
Brain Boosting Toys from Blogger Bash 2014
Play and Learn Outdoor Toy Guide
Brain Boosting STEM Toys from Toy Fair
Brain Boosting Academic and Cognitive Toys from Toy Fair