My family and I recently took a road trip to Louisiana to visit my sister and brother-in-law. They live just outside Baton Rouge so we thought it would be fun to explore this amazing city. The first two days of our trip were spent checking out the sights and sounds of the capital of Louisiana.
As you already know, at Mommy University we are always looking for teachable moments. Experiences that will help our children grow and learn. While exploring Baton Rouge, not only did we learn about science and art, we also learned about history and gained an appreciation for nature. We bonded as a family and created memories to last a lifetime.
Since we had so much fun, I wanted to share some of my experiences with you. We only spent 2 days in Baton Rouge but in that time we enjoyed 5 amazing experiences that you must do when you visit. We are looking forward to visiting again to check out even more brain boosting fun like the Baton Rouge Zoo, street car rides and a show at the River Center. But for now here are:
5 Must-Do Experiences in Baton Rouge
Visit the Louisiana Art and Science Museum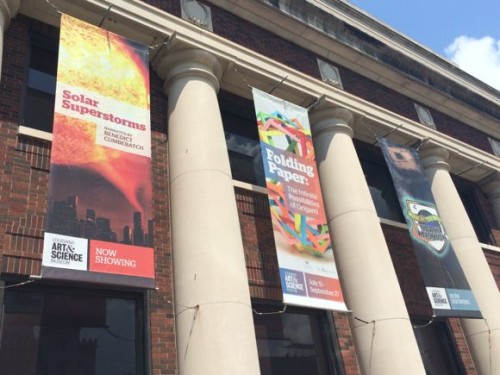 As a member of the Academy of Natural Sciences in Philadelphia, we are part of a reciprocal museum program that allows us to visit museums all over the country. When I discovered that the Louisiana Art and Science Museum was on the list, I knew we had to visit. My kids love science especially learning about space so we were thrilled to learn about the amazing space component to this museum. My boys loved learning about the planets, stars, moons and galaxies as they explored the Space Theater and Solar System Gallery.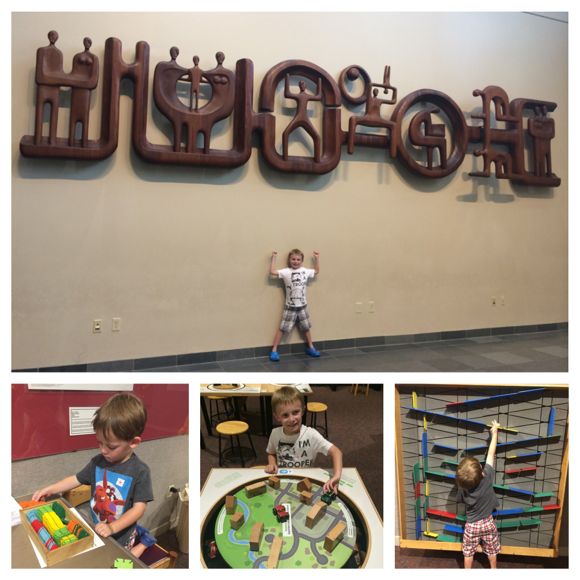 What I also really loved was all the hands-on activities provided in both the Science Station and Discovery Depot rooms. My boys engaged all their senses while learning about basic math and science principles. They also boosted their fine and gross motor skills with various building activities. The entire family also loved getting crafty using recycled materials. We had fun working together to make musical instruments such as a drum and maracas.
Run Through the Fountains at LSU Museum of Art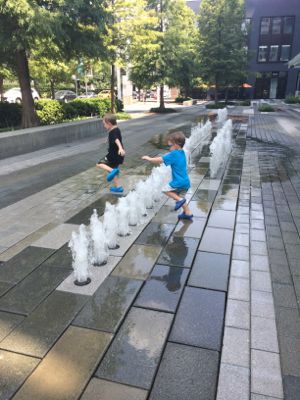 It's no secret that it is HOT in Louisiana, but in July, you are officially melting. So when we saw the fountains in front of the LSU Museum of Art, we could not resist running through them. I believe this was the highlight of my boys' trip to Baton Rouge. They had a blast running through and jumping over the fountains. It was an amazing and refreshing experience your family won't want to miss!
Watch the Sunset at The Lakes at LSU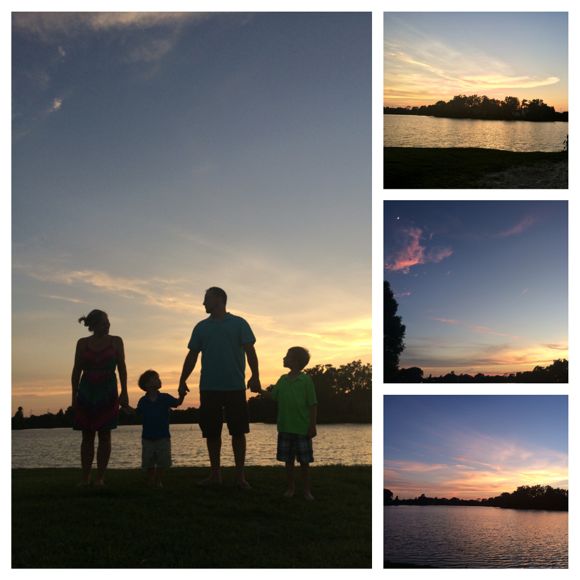 Witnessing a sunset in Louisiana is pure magic! I have never seen anything like it in my entire life. The colors created by the combination of clouds, sunlight and moonlight was breathtaking and a moment I will never forget. For an amazing view of this, you have to visit The Lakes at LSU. When we arrived, we found onlookers waiting for this spectacular event. You can bring a blanket and chairs, have a picnic or play in the small sand pit by the water while waiting for the sun to set. It also makes for amazing family pictures!
Check Out the View of the Mississippi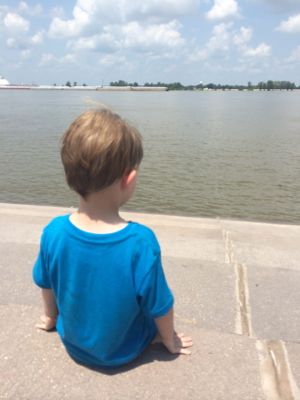 Another great view is the Mississippi River. You can walk all along the water's edge and watch the barges and boats go by. You can take a seat on one of the benches or chairs placed along the walkway and take in the amazing view. You can also see Riverboat Casinos and the Battleship, USS Kidd, which are fascinating and a great introduction to history. In addition, just in front of the USS Kidd is Louisiana Memorial Plaza which is a beautiful place to show gratitude and appreciation for the men and women who fought for our country.
I also highly recommend touring the USS Kidd. On July 4, 2017, we took our kids on this infamous battleship, and it was an experience they will not soon forget. It was amazing to see how the soldiers lived on this ship. We also enjoyed exploring the museum before and after we climbed aboard.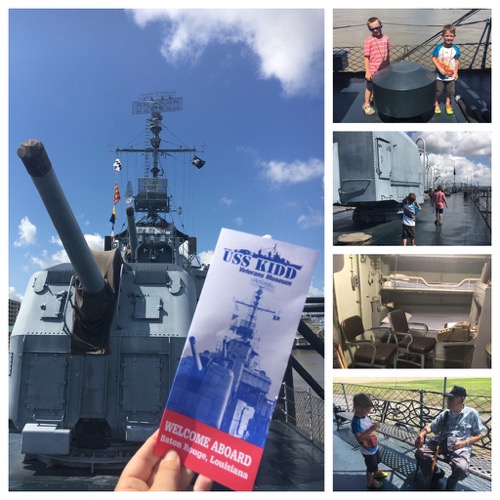 Visit State Capitol and Arsenal Park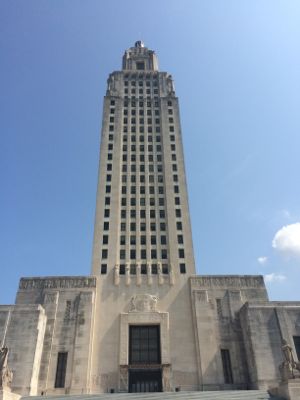 The very first thing we did when we visited Baton Rouge was walk over to the Capitol Building. It was an amazing sight, and the kids had a blast running up and down the stairs. We then explored the gardens in front which offered a look at gorgeous flowers, native trees and even a dragonfly!
Next, we walked over to Arsenal Park where we found a monument of George Washington and two cannons. It also offered an amazing view of the river. Also located at the park is Old Arsenal Museum. Built in 1838, this building served as a federal military post. Unfortunately, the museum was closed the day we were there, but it is on our list of things to do next time we visit! To add to the adventure, just as we were leaving the park, the sprinklers came on. We had so much fun running through them and cooling off on a hot summer day!
Bonus:
Eat at District Donuts
You have not had donuts until you had them at District Donuts! It is a MUST DO every visit to Baton Rouge and New Orleans. The donut menu change each day so there is always something new and delicious to try!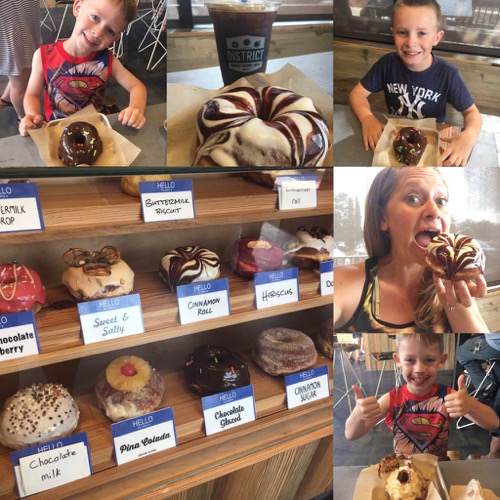 As you can see, there is so much to see and do in Baton Rouge, and most of what I listed is FREE! We cannot wait to explore Baton Rouge even more on our next visit!
You may also enjoy: