Traveling is fun and exciting but it can be also a little challenging to occupy the kids during your journey. "Are we there yet?" "This is taking forever." "Mommy, I'm bored!" These are comments we often hear from our kids sitting in the backseat of the car, while waiting at the airport or hanging out in the lobby before check-in. Wouldn't it be nice to have some fun and educational activities for the kids to keep them happy?
Well, I have great news! Joyful Bundles has created some unique and inventive products your kids are sure to love. I first met the owner of this adorable Etsy based shop at a local festival. I was so intrigued by what she had created. Her ideas offer hours of learning fun during any road trip. I was so excited that I knew I had to work with her so I could share these products with you! We were provided 3 brain boosting travel activities in exchange for our review. I know you will love them!
Brain Boosting Travel Activities
I Spy Bag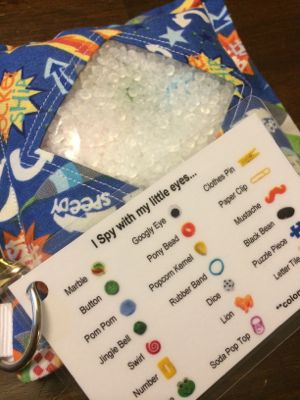 The first product that caught my attention was the I Spy bag. It's a great spin on a classic car game. Encased in a durable fabric are various small objects hidden within non-toxic poly pellets. Each handcrafted bag comes with a laminated card listing all 20 items to find. Since they are shown by picture and words, it's great for any age. It also helps kids who are learning to read increase their skills. Kids have to manipulate the bag to find each item on the list. It's a wonderful hands-on learning experience that engages the senses.
The I Spy bag has so many developmental and educational benefits which is why I love it so much. Kids learn best by doing and this gets kids actively involved in learning. Kids learn new words which enhances their vocabulary and language development. It also helps improve fine motor manipulation and strength as the kids move the beads around to find the objects.
The I Spy bag comes in a wide variety of fabrics from superheroes to princesses to sock monkeys. You are sure to find a design your child will love. The bag fits perfectly in your purse, diaper bag or even in the side compartment of your child's car seat. Each bag sells for $10.95 and can be purchased on Joyful Bundles Etsy shop.
Fabric Maze
Another amazing and innovative product I found was the fabric maze. This item is brand new to Joyful Bundles and Mommy University was so excited to get an exclusive look. Kids have to manipulate a marble inside soft, sewn together fabric. Mazes are available in a variety of challenging levels so you can find one for varied ages. The marble never comes out of the fabric making it perfect for travel as you don't have to worry about your kids losing it in the car, on the plane or in the hotel room.
Mazes also offers great development benefits. Kids enhance their problem solving and reasoning skills as they try to get the marble from one end to the other. They can be strategic or use a trial and error approach. Fine motor skills are also enhanced as kids have to carefully move the marble throughout the maze. The maze also comes in a variety of fabrics. Prices will be available soon!
Crayon Roll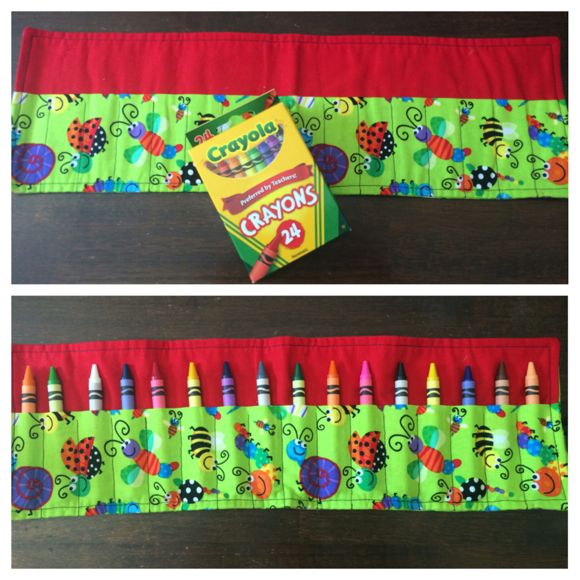 For every road trip we embark on I try to find the best way to take along our crayons. I usually use a zipper pencil-case but when I saw Joyful Bundle's design, I had to have it. The Crayon Roll holds up to 16 crayons with each crayon having its own pocket. The crayons are then rolled up in the fabric holder and held together with an elastic. This innovative idea helps decrease the amount of crayons lost in the car or the airport. It also fits nicely in your purse or child's backpack.
Having an easy way to carry crayons when traveling encourages kids to color and create during their journey. They can draw pictures of what they see, keep a journal, play car bingo or enjoy a scavenger hunt. The Crayon Roll also allows kids to be more independent during the journey. Since it is affordably priced at only $8.98, you can buy one for each child!
I hope you have enjoyed learning about the great travel activities Joyful Bundles offers. Make sure you check out their Facebook page for deals and updates!